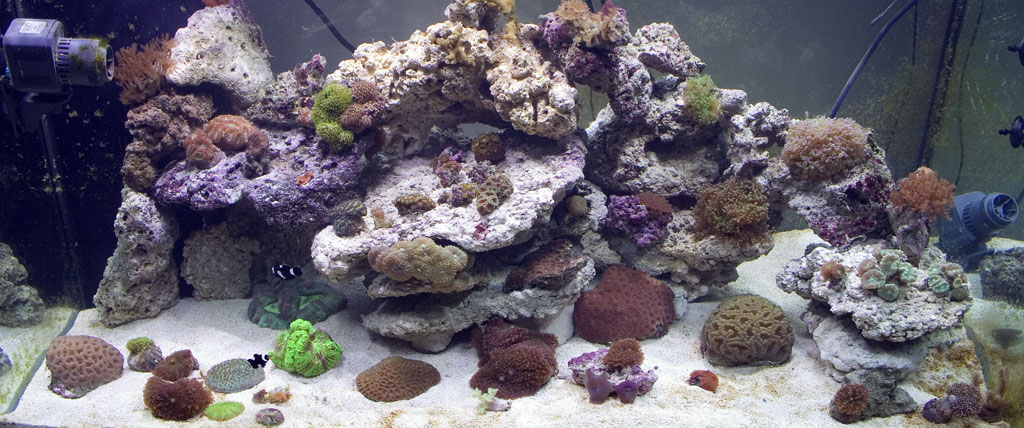 120 Gallon Saltwater Aquarium
120 Gallon Saltwater Aquarium
Equipment Main Tank:
120 Gallon AGA Reef Ready Corner Flow – 48″ x 24″ x 24″
2 x 250 Watt Metal Halides – 14k Hamiltons
2 x Seio 820 Powerhead – 820gph held with SureGrip Magnets
1 x Hydor Koralia 1260gph
40L Sump – 48″ x 13″ 16″
Mag 7 Return Pump – 700gph
3/4″ Perimeter Manifold – 14 1/2″ Outlets – Work in progress
80 Pounds Sand
300 Watt Finnex Heater
Vertex IN-180 Skimmer
Two Little Fishes 150 Reactor – Carbon
Two Little Fishes 150 Reactor – Phosban
Neptune Systems – Aqua Controller Jr. Programmable Controller
APC Back UPS Pro – 1100VA / 670W Battery Backup
Custom Stand and Canopy
Auto Top Off System
Design, Planning & Setup:
We choose a 120 gallon tank because we liked the length and were combining three saltwater tanks into this single tank and need something with some room to grow.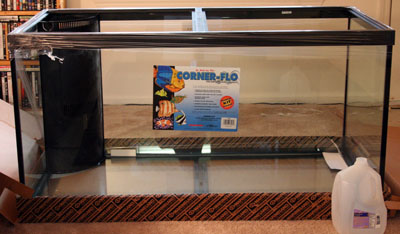 The stand was designed to accommodate up to a 55 gallon sump as well as side doors and an extra wide front door for easy access. Since my dad was building all of the stand, canopy and tower for me, I had to design some drawings for him to go off of.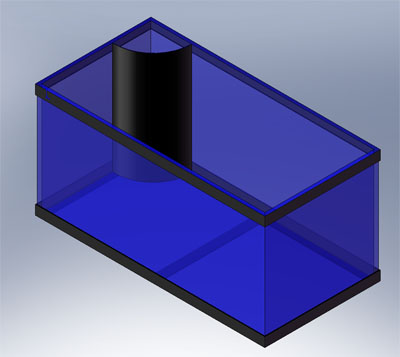 Note – Top Center Brace Not Shown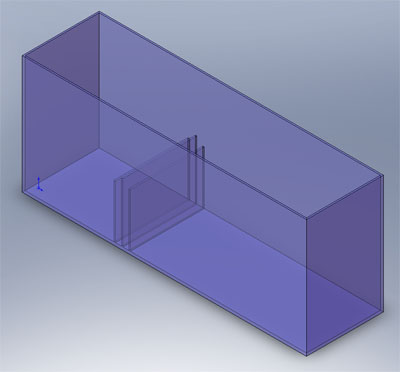 Note – Original design was a 55g. Later switched to a 40 Long for height reasons.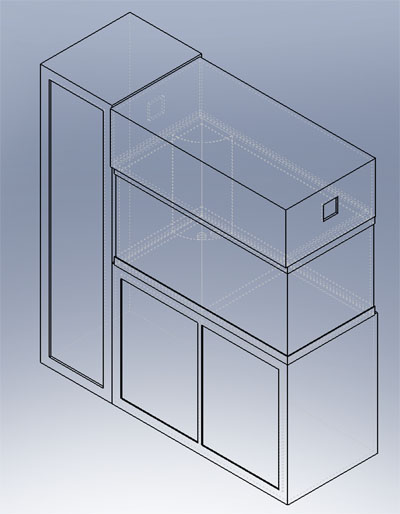 Note – Tower slightly too tall and will be flush.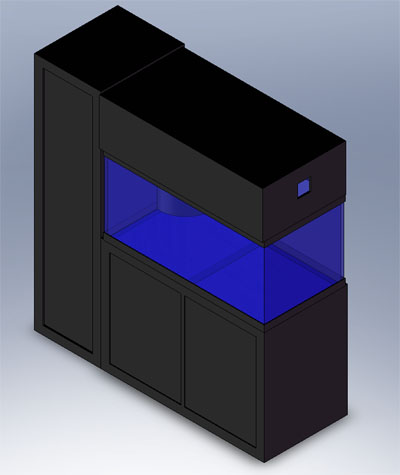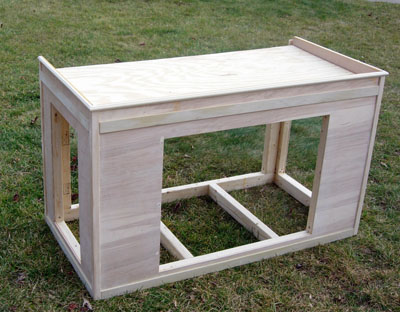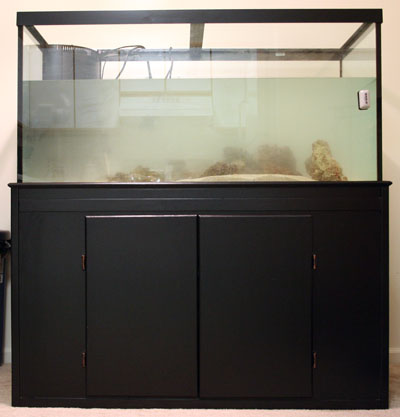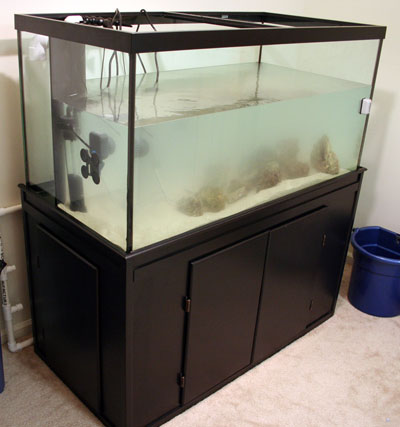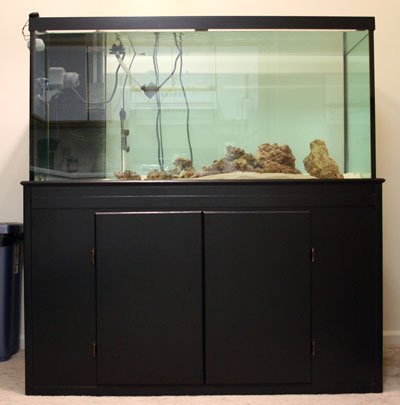 Note – Two days later the tank has cleared up.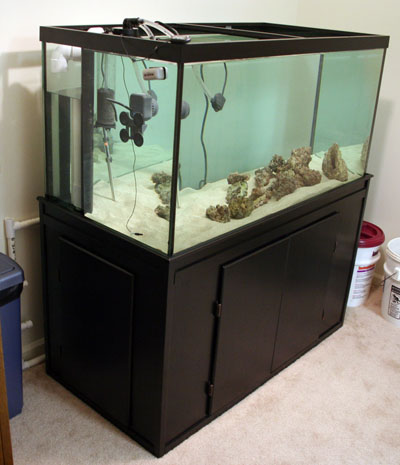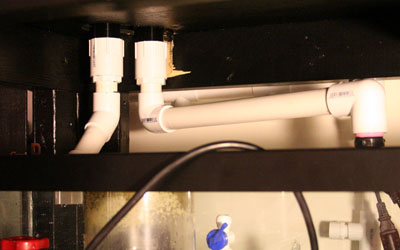 Note – Two days later the tank has cleared up.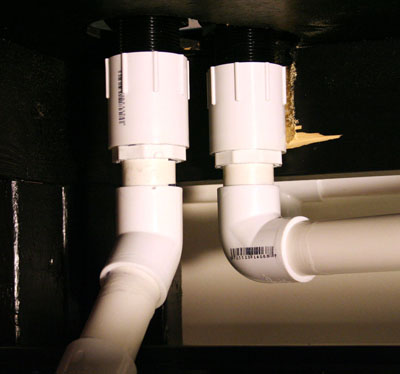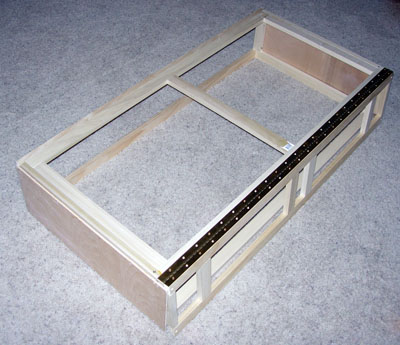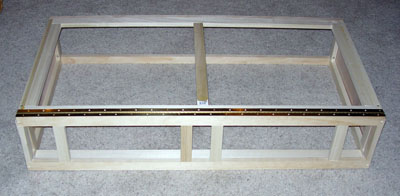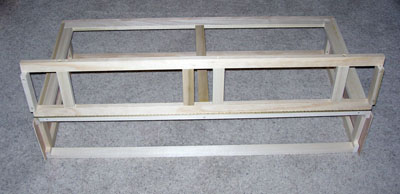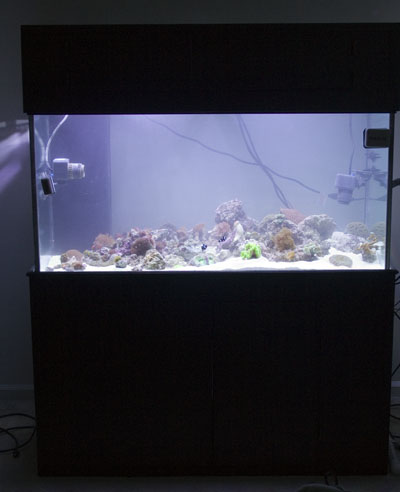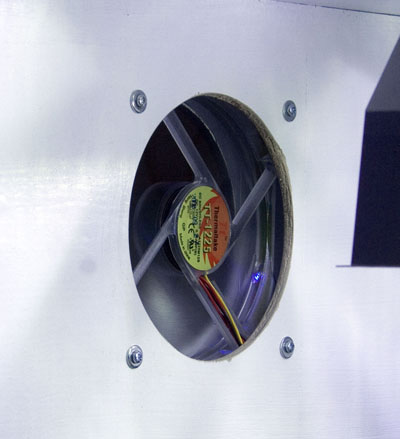 Fish:
1 x Black Clownfish False Perc
1 x Orange Shoulder Tang
1 x Yellow Tail Damselfish
1 x Yellow Tang
1 x Purple Pseudochromis
1 x Yellow Watchman Goby
Pictures: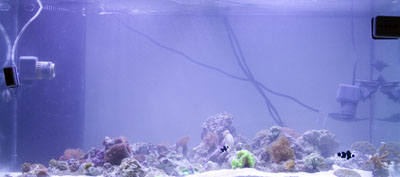 January 14, 2007



January 20, 2007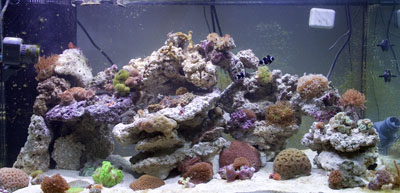 January 31, 2007 – Front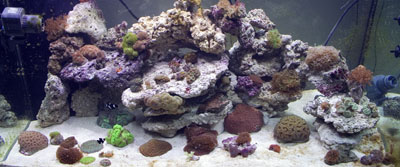 January 31, 2007 – Front High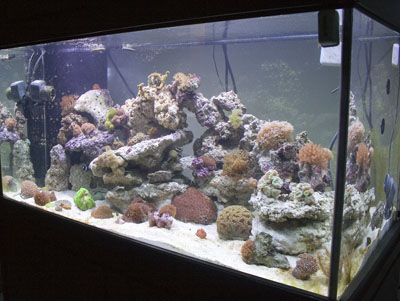 January 31, 2007 – Right Front Angle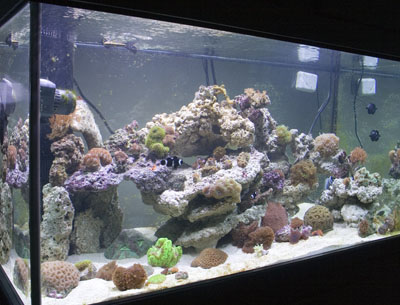 January 31, 2007 – Left Front Angle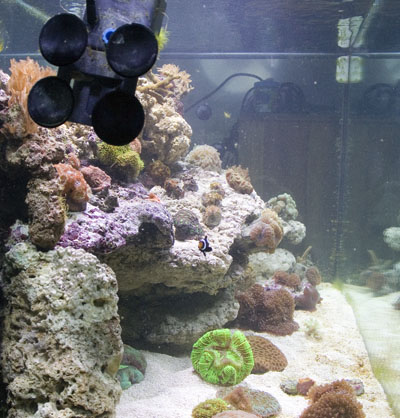 January 31, 2007 – Left Side