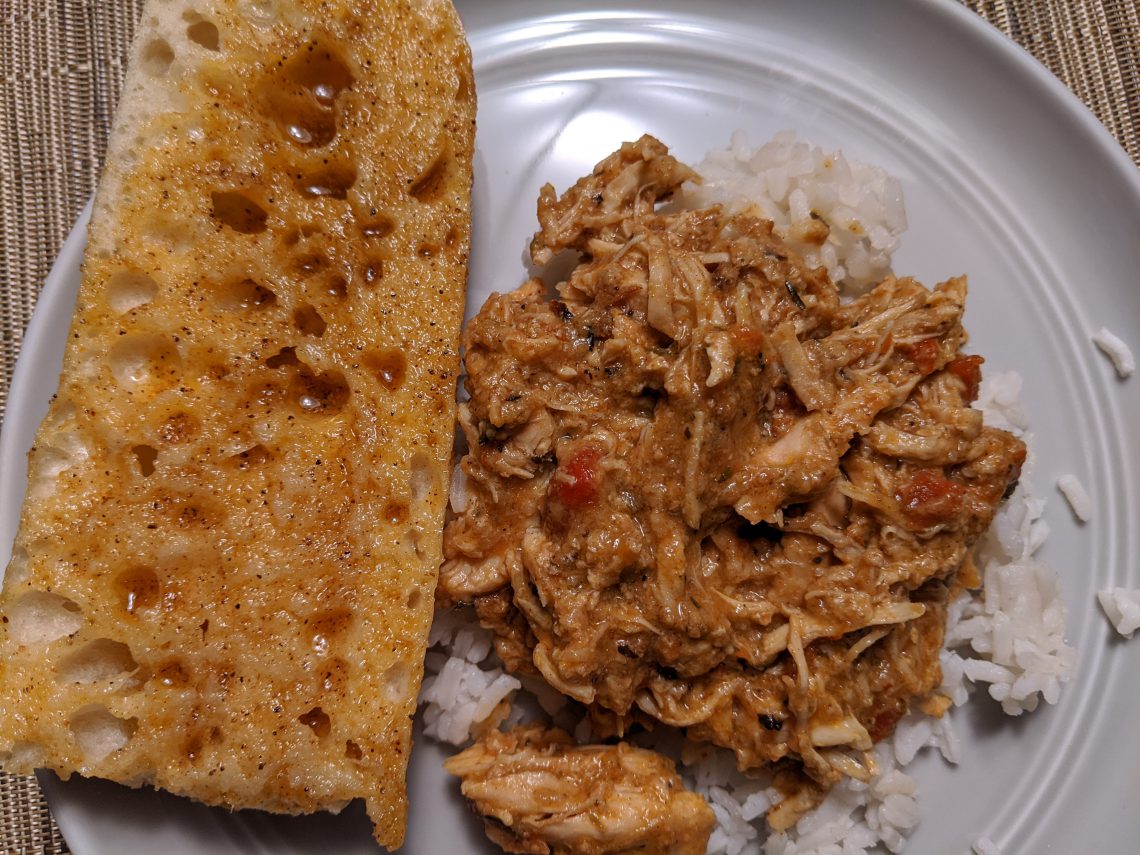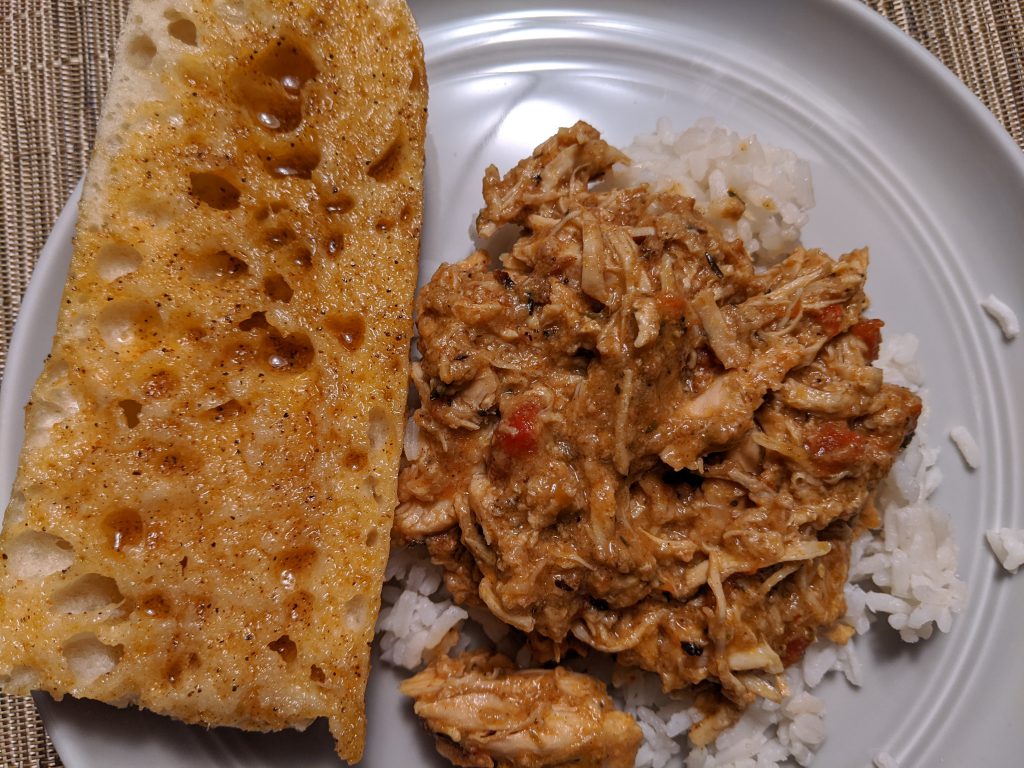 After falling in love with the Drunken Chicken at Yats, I had to find something similar. This recipe is super simple and lasts for quite a few meals and scales nicely for larger groups like a board game night.
Ingredients:
12 ounces, fluid Beer (Pale Ale) or chicken broth
1/4 cups Olive Oil
1 can Tomatoes (12 Oz Can – Diced, Stewed etc.)
1 teaspoon Cayenne Pepper *
1/2 teaspoon Black Pepper *
1/2 teaspoon Crushed Red Pepper *
1 teaspoon Chili Powder
1 teaspoon Paprika
1 teaspoon Onion Powder
1 teaspoon Garlic Powder
1 teaspoon Thyme
1 teaspoon Basil
1 teaspoon Sage
2/3 cups Bread Crumbs
2 pounds Diced Boneless Chicken
2-3 bay leaves
Rice, To Serve
* Double to increase spicy level
Instructions:
Heat your dutch oven to low. Pour in beer/chicken broth, olive oil, and tomatoes.
Mix all of the spices (except bay leaves) and the bread crumbs together in a shallow bowl. Rub the pieces of chicken in the seasonings and put chicken into the dutch oven. Pour the leftover seasonings into the dutch oven. Stir to combine and put the lid on.
Cook on low for 4-6 hours. Stir occasionally to insure the tomatoes don't stick to the side and bottom of the pot. In the last hour, cook your desired amount of rice according to package instructions.
Serve the chicken and sauce over rice.
Source: Tasty Chicken