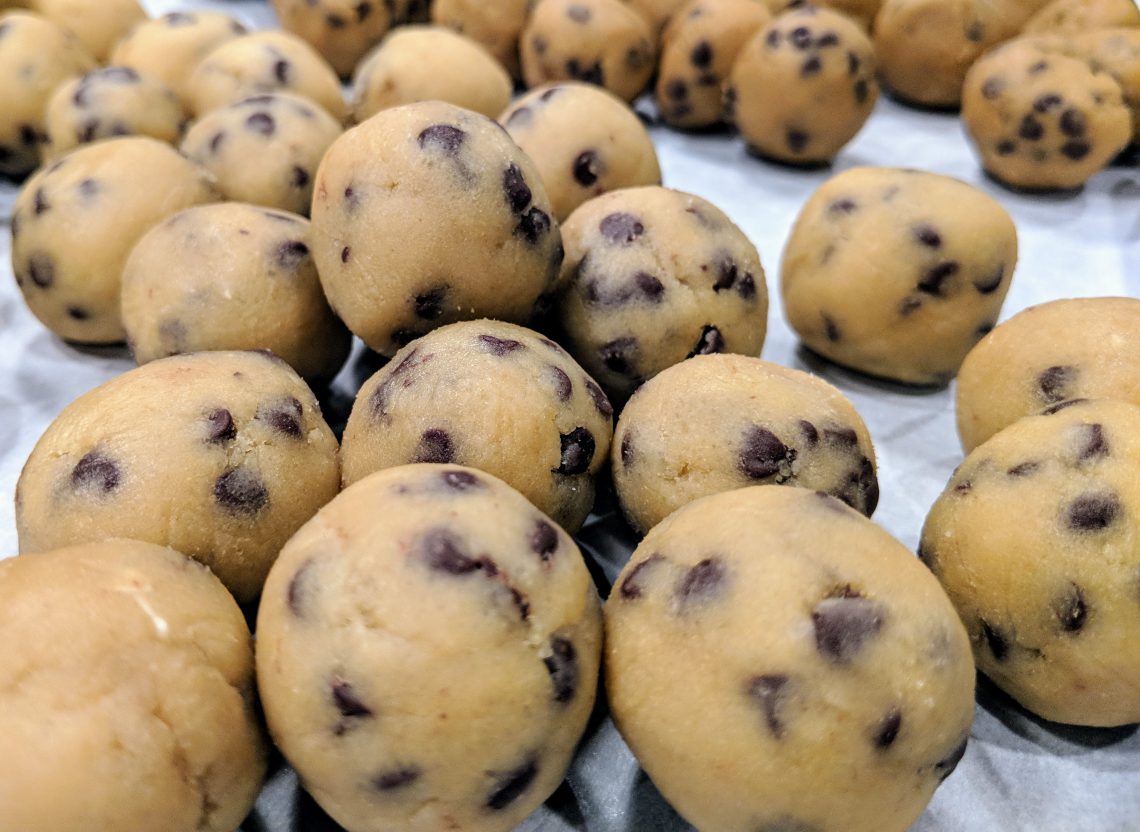 Chocolate Chip Cookie Dough Balls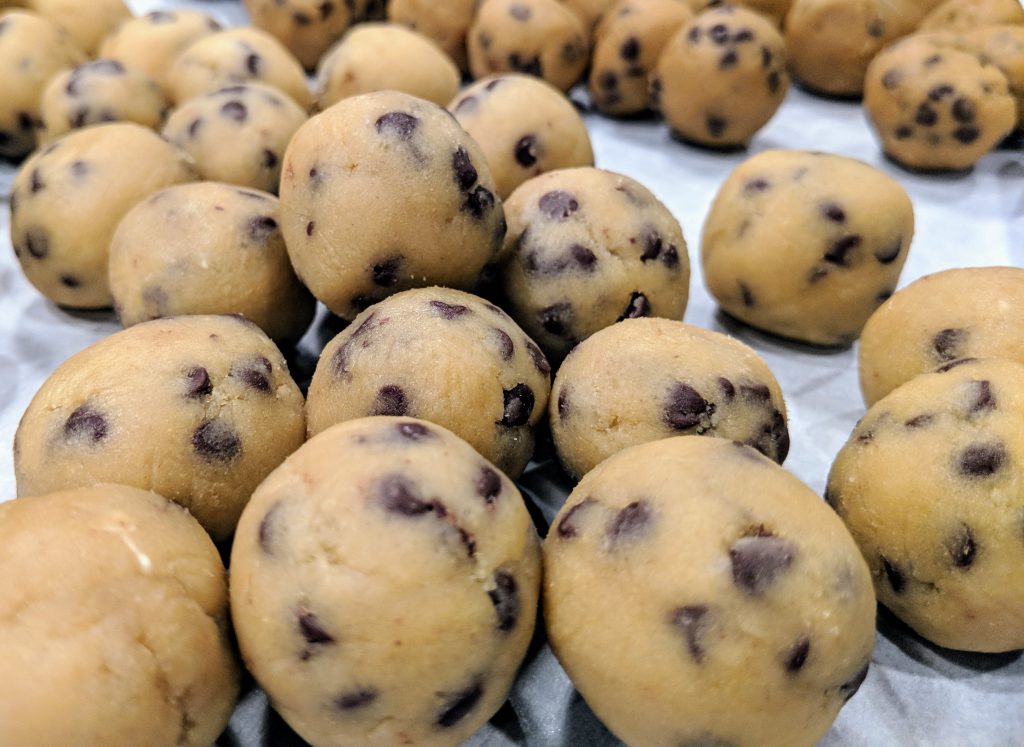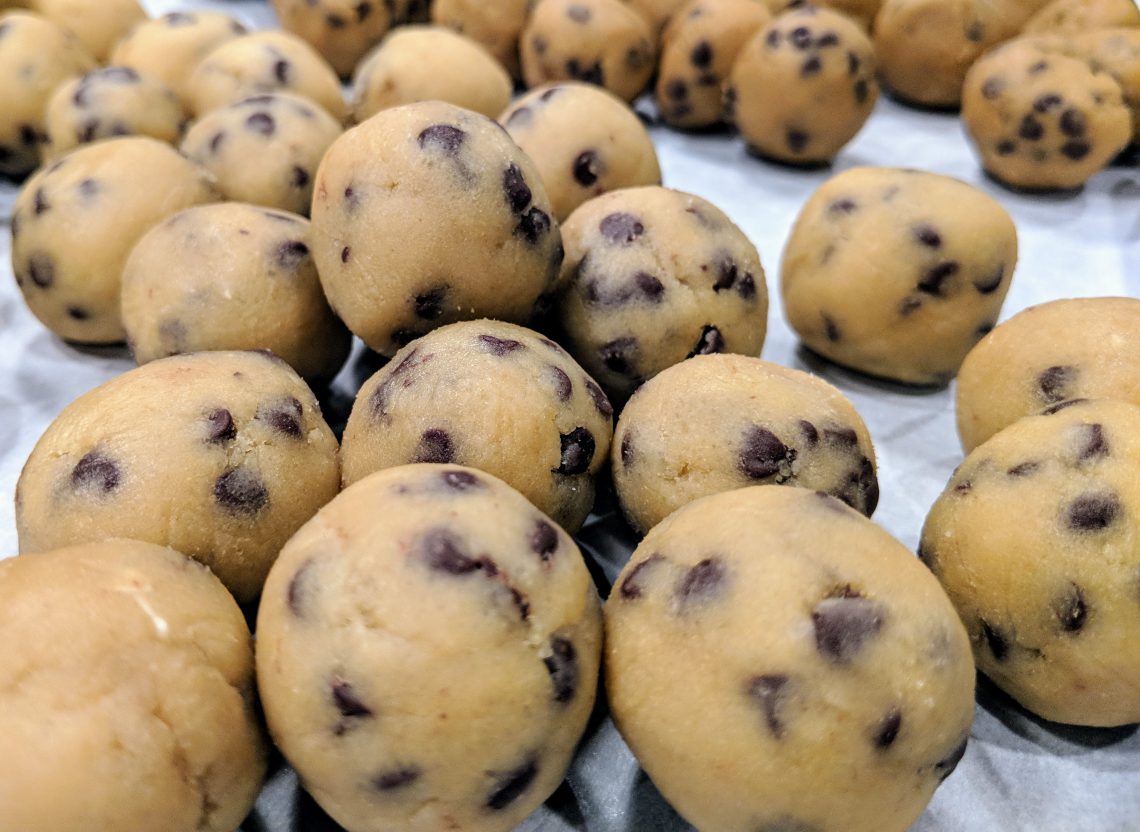 What if you could eat cookie dough, without worrying about the raw eggs. Well the future is here, and now you can with sous vide cooking.
Ingredients:
1 large egg, still in the shell
160g butter, slightly softened
100g white sugar
100g light brown sugar (brown is okay too, but light is smoother)
5g vanilla extract
5g salt (about 1 tsp)
200g flour
150g chocolate chips (mini works best)
Pre-heat a water bath to 135°F (57.2°C).
Place the flour in a microwave safe bowl and heat on high for 45-55 seconds to get the flour to around 155°F. Remove and let cool.
Place the egg in the water bath and cook for 75 minutes. Remove and let cool.
Combine the butter, white sugar, brown sugar, vanilla, salt, and pasteurized egg and mix well to combine with a stand mixer. Stir in the flour until it is completely combined. Add the chocolate chips and fold them into the dough.
Roll the dough into small balls and serve in a bowl or on a plate, I use an ice cream scoop to knock them out quick and to get a consistent size.
Makes about 30-36 1.5″ cookie dough balls.
Source: Modernist Cooking Made Easy