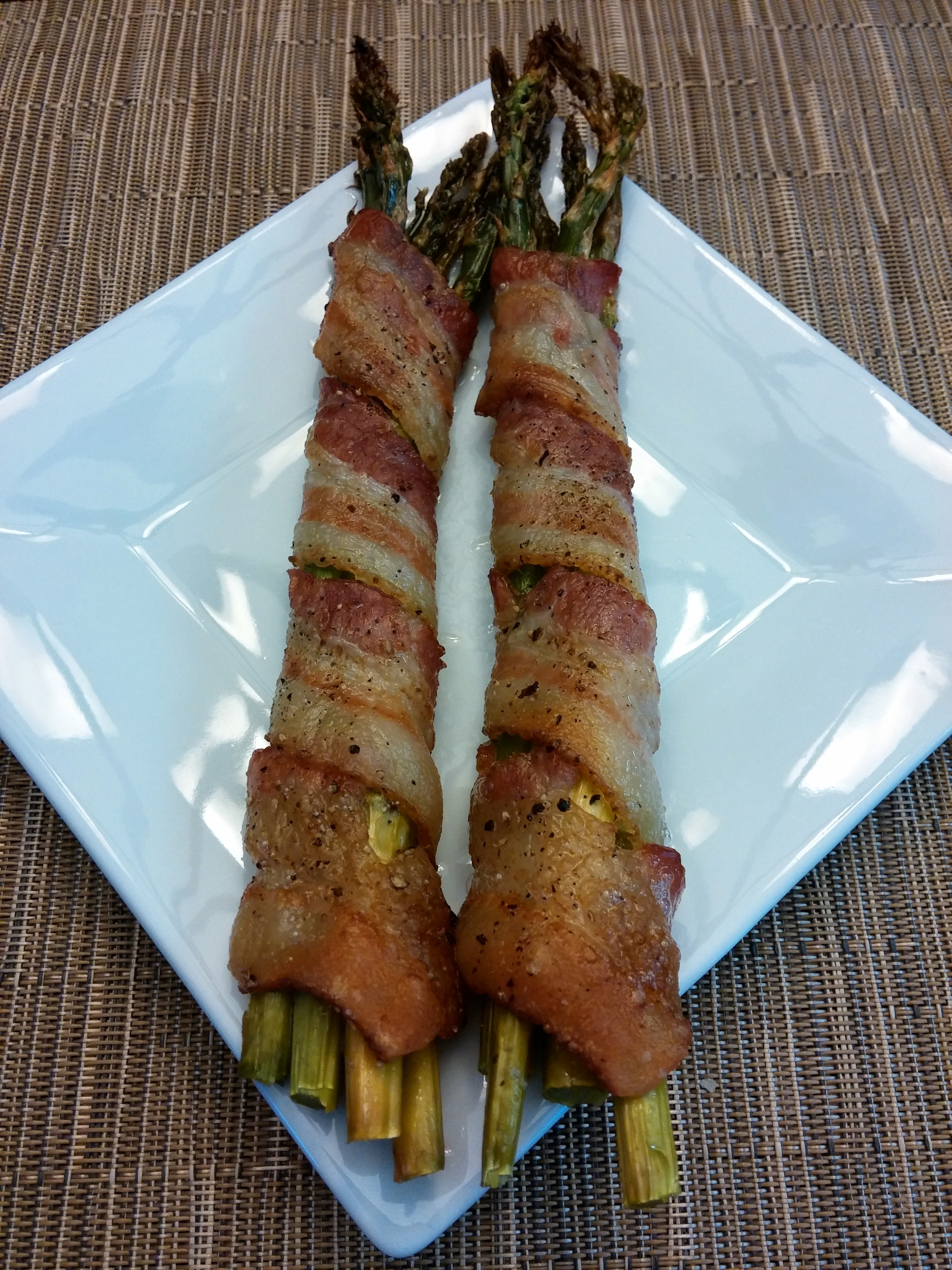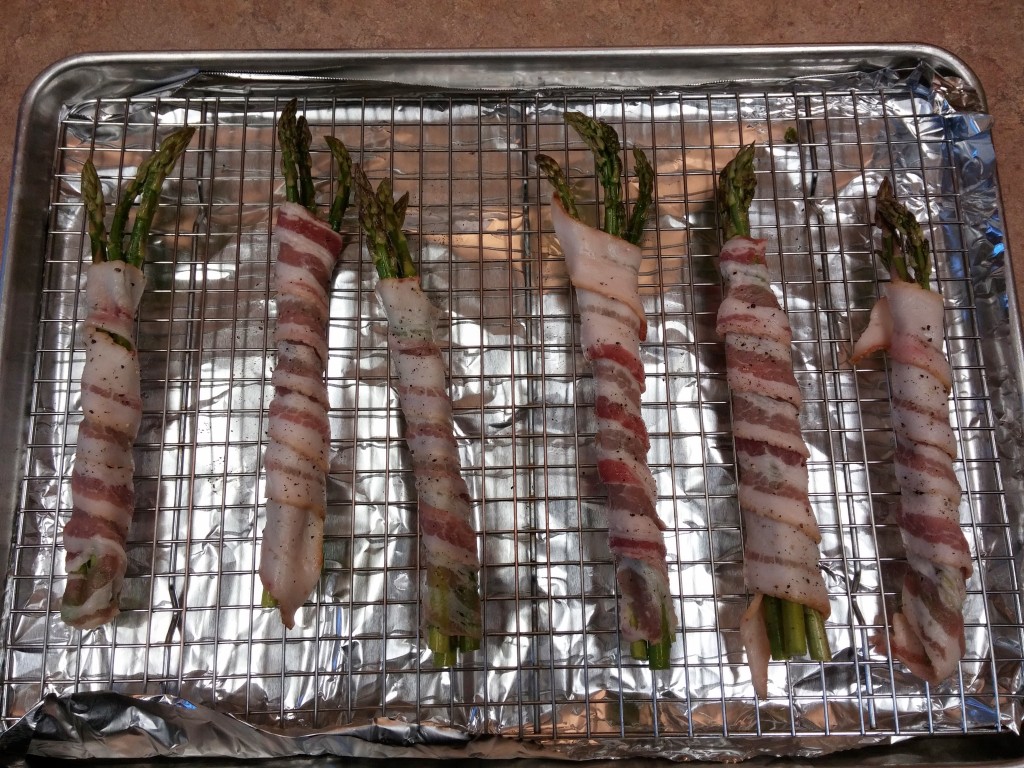 Asparagus is one of those items I never came near, however my wonderful wife has helped prepare these in a variety of ways and now I look forward to eating them.
Ingredients:
Asparagus – 5 pieces per serving
Olive Oil
Salt & Pepper
Bacon – 1 strip per serving
Instructions:
Pre-heat oven to 400 degrees F.
Wash and pat dry asparagus
Trim asparagus stalks, starting at the bottom make cuts going up towards the head. When the knife resistance changes, stop and discard the stems.
Brush asparagus with olive oil and season lightly with salt and pepper.
Group asparagus in bunches of 5 and wrap the bacon around the stalks in spiral pattern.
Place wrapped asparagus on baking rack with the bacon ends on the bottom to keep the ends tucked.
Season bacon wrapped asparagus with pepper.
Bake for 20 minutes and then use the broiler on high for 5 minutes.