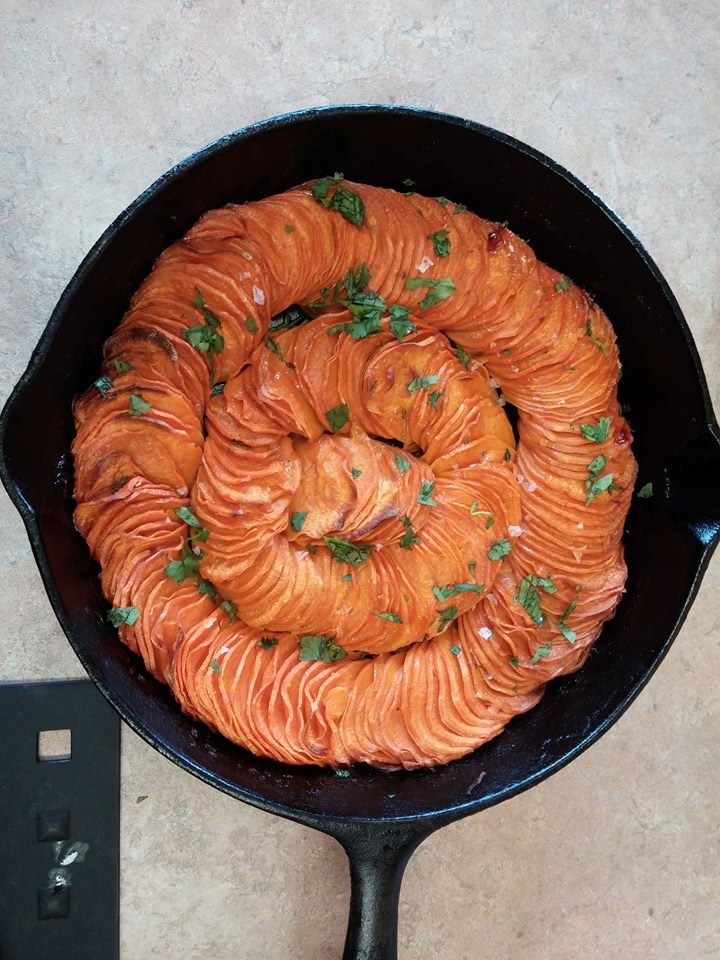 Crispy Roasted Sweet Potato Spiral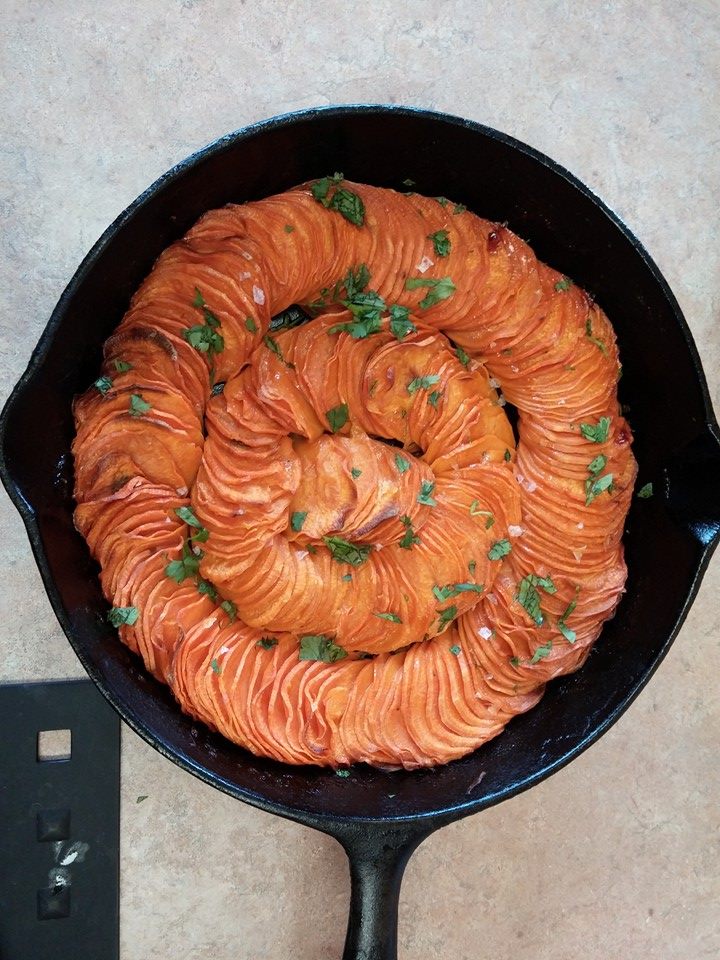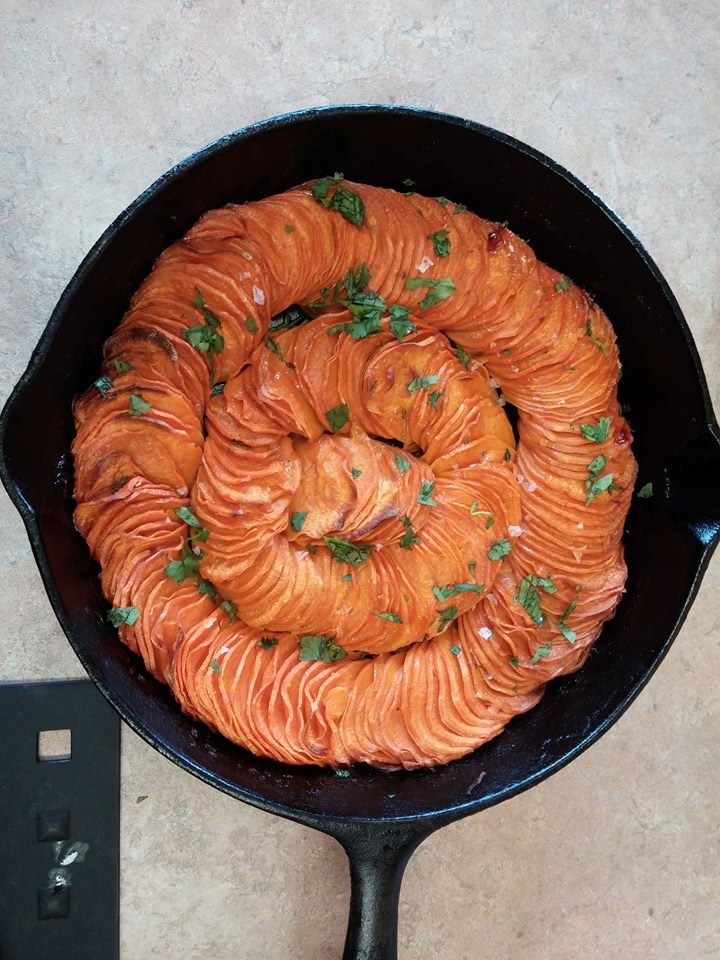 I made these unconventional Sweet Potatoes for Thanksgiving and hope to keep them in a regular rotation. If not only for taste, but for presentation.
Ingredients:
4 lbs of sweet potatoes (approximately 2.5 inches in diameter)
3 tbsp olive oil
2-3 tbsp Butter
1/3 cup fresh cilantro, minced
Directions:
Preheat oven to 375°F. Melt butter over low heat on the stovetop, then mix together with olive oil and set aside.
Peel sweet potatoes, then slice crosswise as thinly and evenly as possible with a mandoline. If you do not have a mandoline, go slow and aim for 1/8″ slices using a sharp knife.
Brush on the butter and oil mixture over the inside of an 8"– 9" baking dish or skillet, and sprinkle with a pinch of coarse sea salt. Arrange potatoes in the dish in a spiral pattern, then brush with the remaining butter and oil mixture and sprinkle with salt.
Roast potatoes for around 1 hour and 15 minutes, or until the middle of the potatoes are tender and the tops begin to brown and crisp. Remove from the oven and let rest for 10 minutes.
Sprinkle with half of the minced cilantro.
Note: If the potatoes come out a little soggy, too much butter/oil mixture was used. If the potatoes don't have a crisp edge, cook under the broiler for a while towards the end of baking.
Source: Reclaiming Provincial