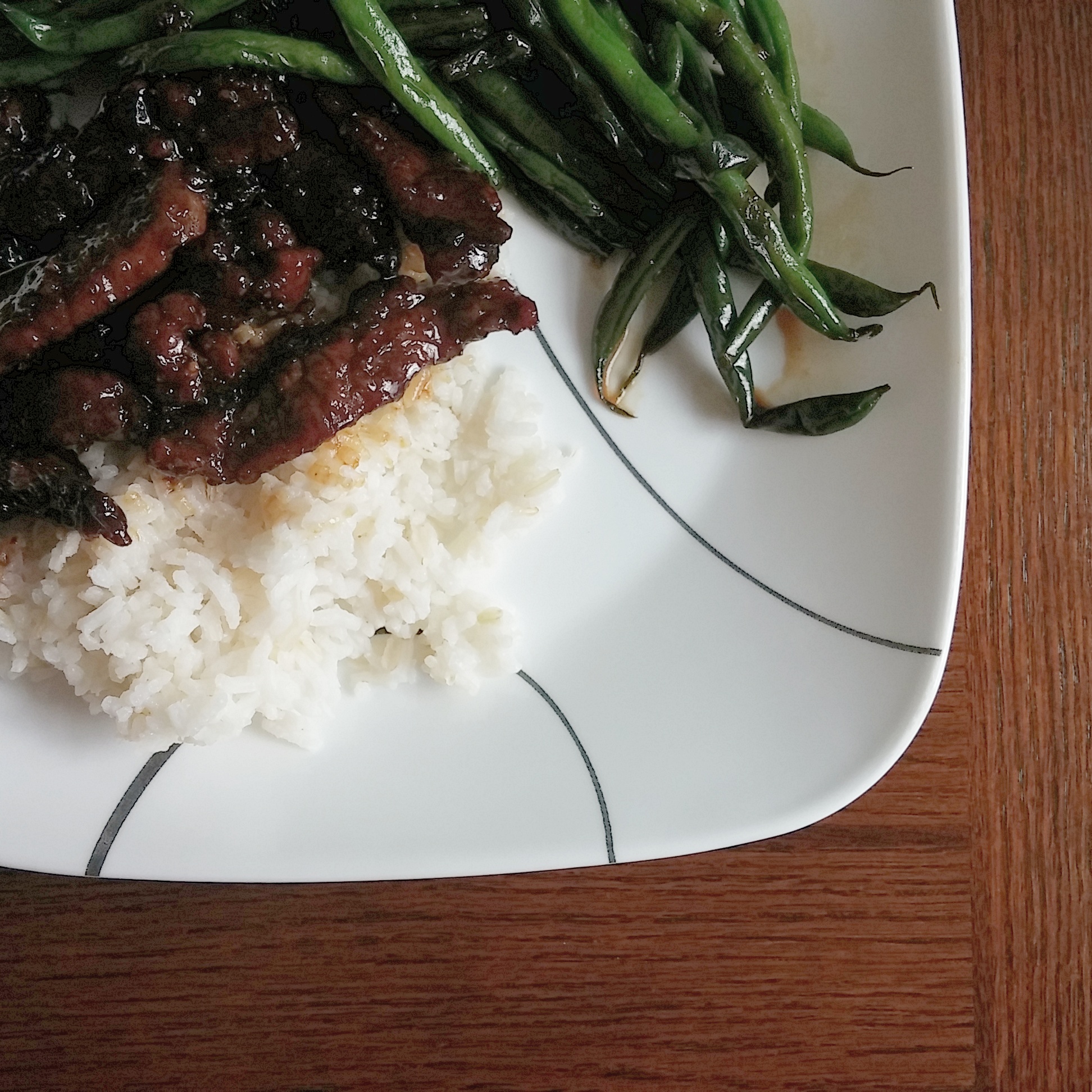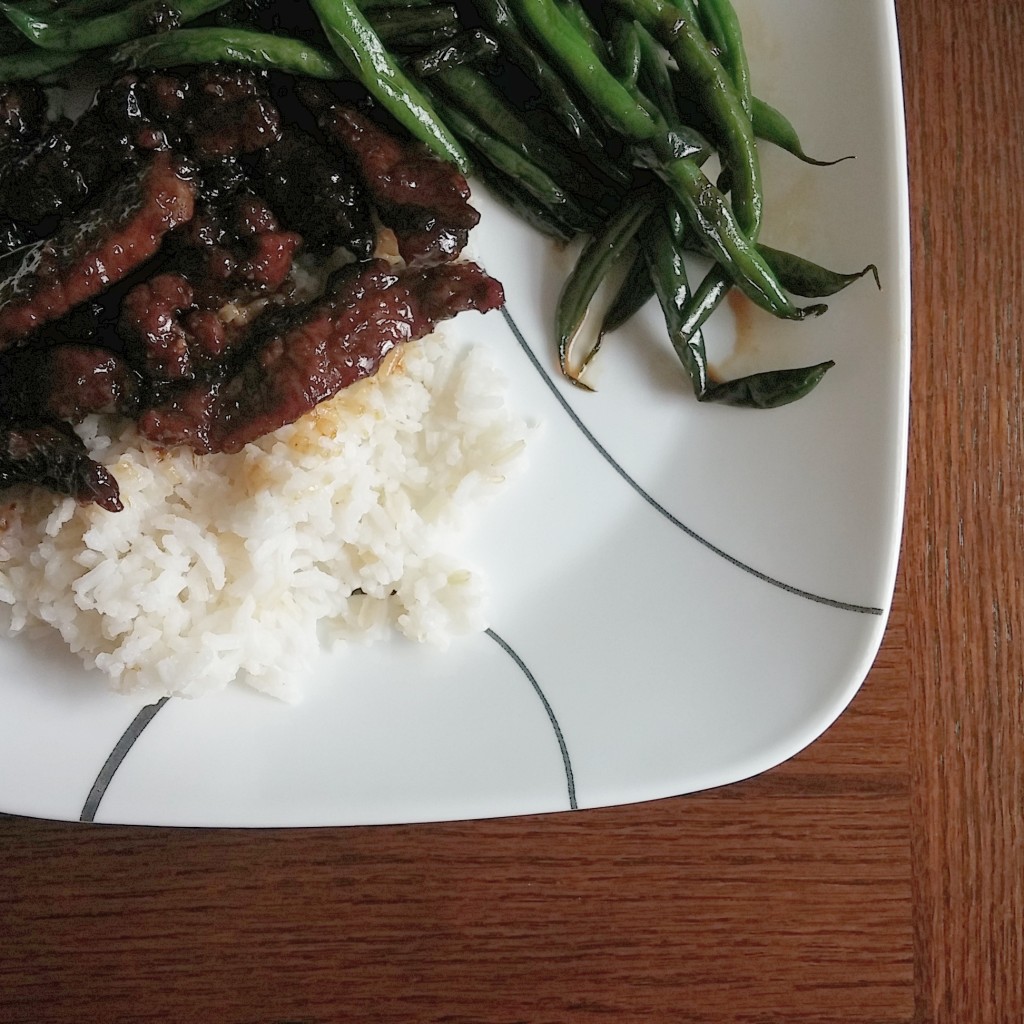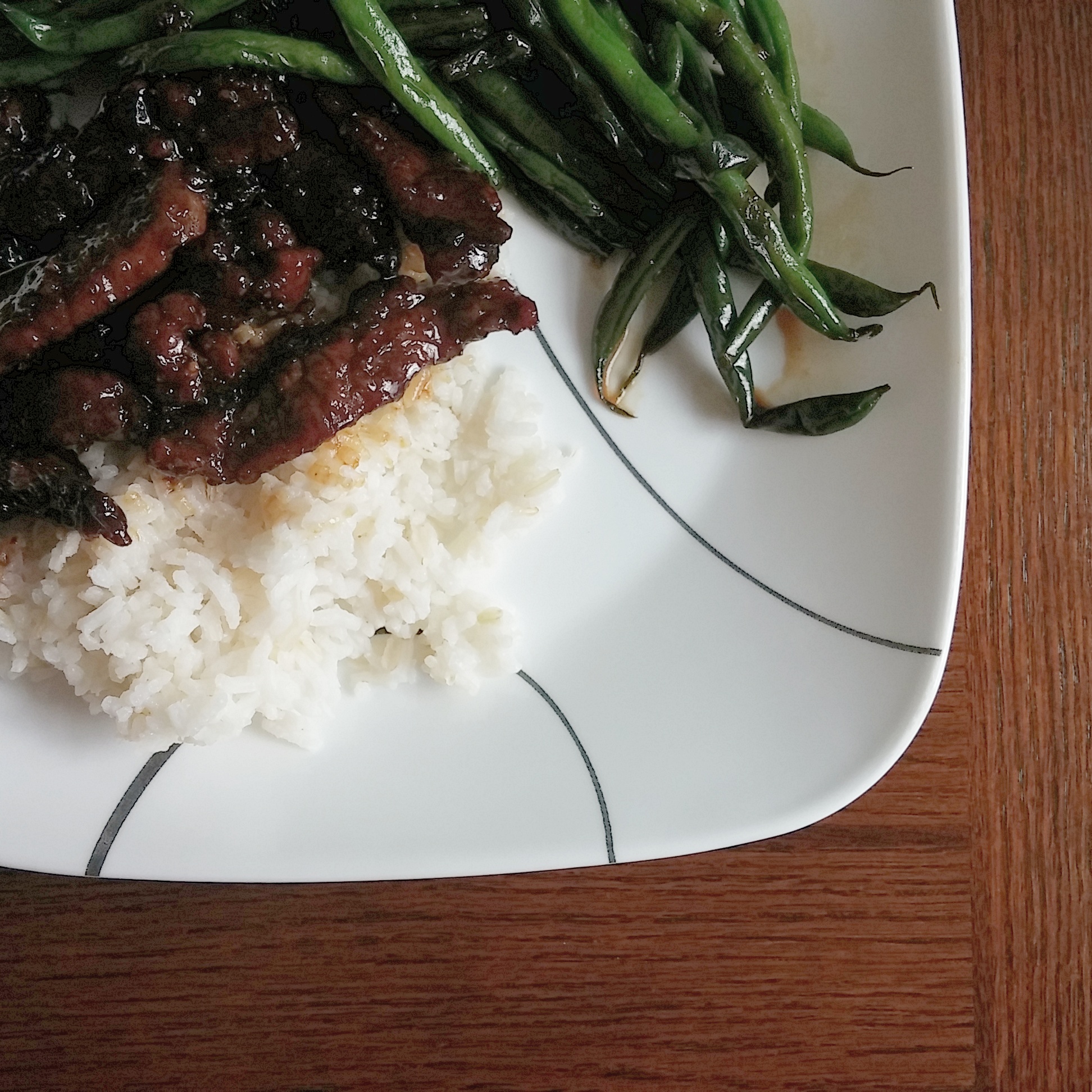 I didn't have high expectations for this dish, I have tried similar recipes and have never been impressed. However, this one is a keeper, and it is simple.
Ingredients:
2 lb flank steak
½ cup cornstarch
½ cup olive oil
For sauce:
2 tbsp olive oil
1 cup soy sauce
1 cup brown sugar
4 cloves garlic, minced
1 cup water
1 yellow onion chopped
2 or 3 green onions chopped
Instructions:
Slice the steak into small thin pieces against the grain. In a large ziploc bag add the cornstarch and add the beef to it. Close the ziploc bag and shake really well until each pieces is coated with cornstarch. Refrigerate until ready to use.
In a small sauce pan add the oil, soy sauce, brown sugar, garlic, onion and water. Stir and cook over medium heat for about 20 minutes. Set aside.
In a non stick skillet heat the oil. When the oil is hot, add half of the beef and cook until browned.Remove beef from skillet to a bowl and empty the oil from the skillet. Repeat for the second half of the beef.
Return beef to skillet and pour sauce over the beef. Stir and cook until sauce reduces and thickens.
Serve over rice and garnish with green onions. Would also go well with some fresh broccoli.
Source: Jo Cooks