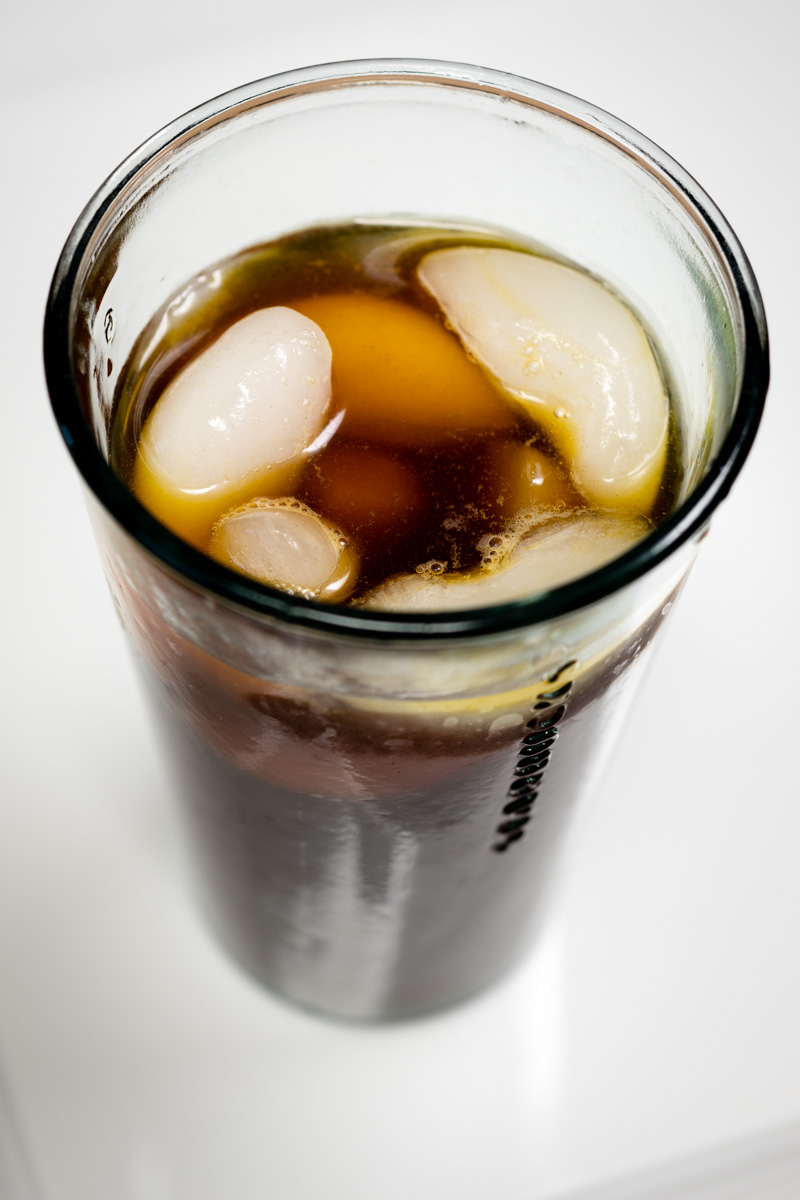 Ingredients
4 ounces coarsely ground coffee
4 cups cold water
Milk, half-and-half, or water
Ice
Instructions
Place the coffee grounds in a 2-quart pitcher, add the water, and stir to combine. Cover and let steep at room temperature for at least 12 hours and up to 1 day.
Filter grounds using a french press. Discard the grounds and the contents of the strainer.
Wash and dry the pitcher. Transfer the strained coffee into the pitcher.
Cover and refrigerate until completely chilled, at least 2 hours or up to 5 days.
For each cup of iced coffee, dilute the concentrate with an equal portion of milk, half-and-half, or water.
Source: Chow