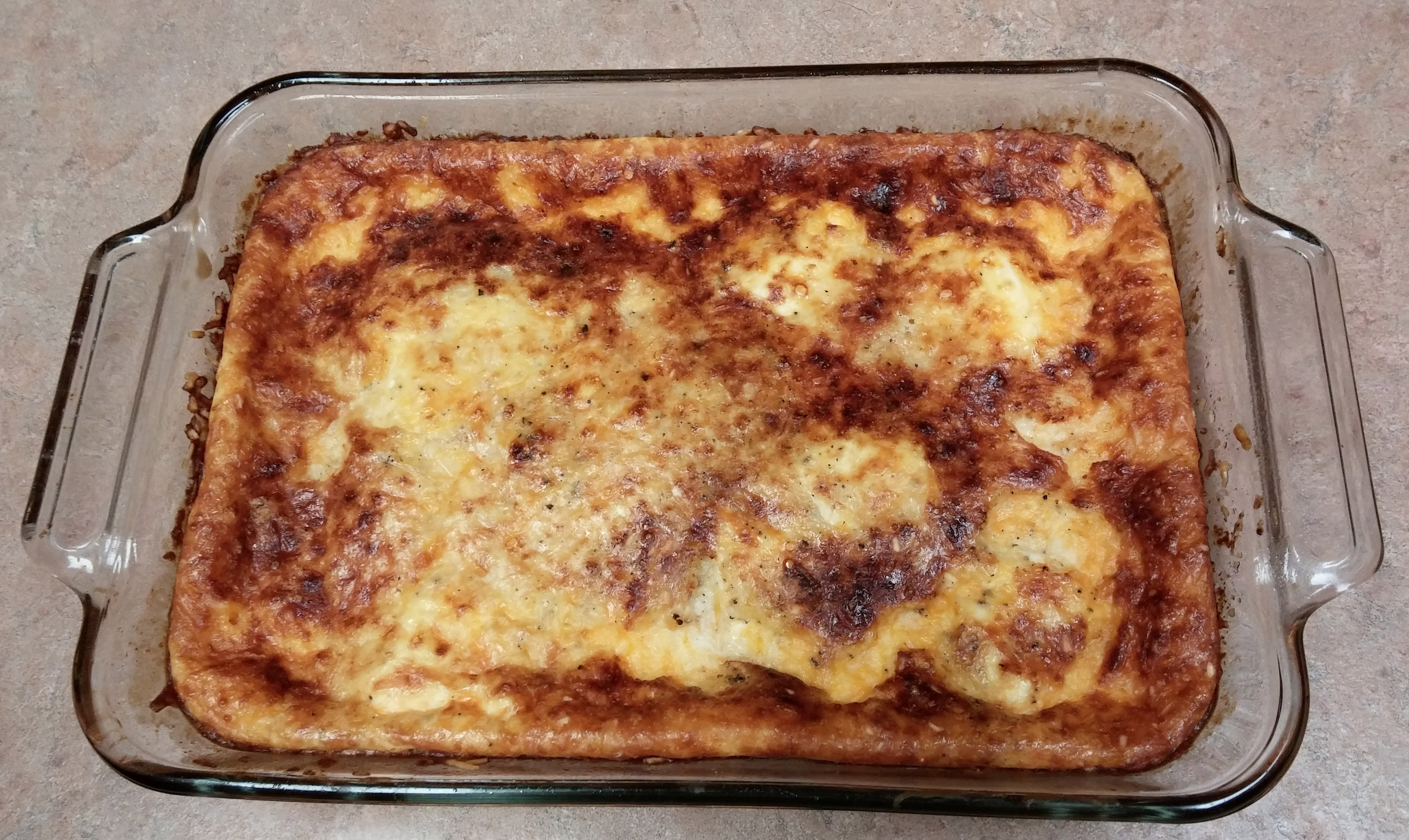 3 Cheese Souffle Casserole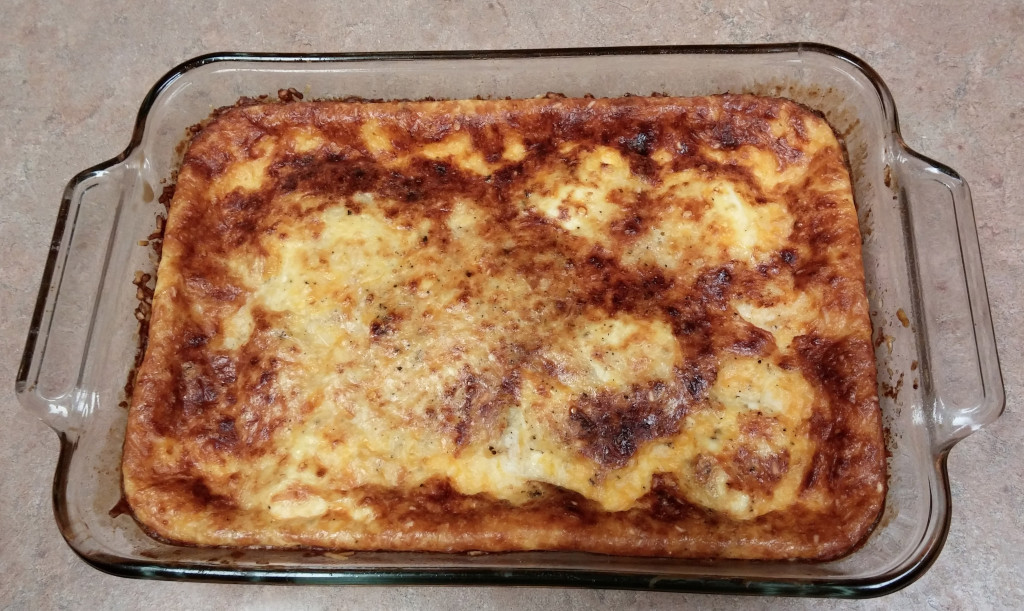 This is the ultimate cheese lover's breakfast is made with 3 types of cheese and baked into a giant cheesy pillow that will put you right back to sleep.
Ingredients
2 tbs (30g) butter, plus extra for greasing
1/2 cup (50g) plain flour
1 tsp granular sugar
1 tsp baking powder
6 eggs, beaten
1 cup (225ml) whole milk
Sea salt and freshly ground black pepper
7 oz (200g) cottage cheese
12 oz (350g) Monterey Jack or Mild Cheddar cheese, grated
2.5 oz (75g) cream cheese
Directions
Preheat oven to 350 degrees F. Butter a 12-by-8-inch baking dish.
Mix together the flour, sugar and baking powder in a bowl.
Make a well in the middle and add the beaten eggs, milk and a pinch of salt and pepper. Beat well.
Stir in the cottage cheese and grated cheese.
Dot small lumps of cream cheese and butter over the egg mixture, then fold in with a spoon.
Pour into the greased baking dish and bake in preheated oven for 30 to 40 minutes, until golden and set all the way through.
Source: Gordon Ramsay