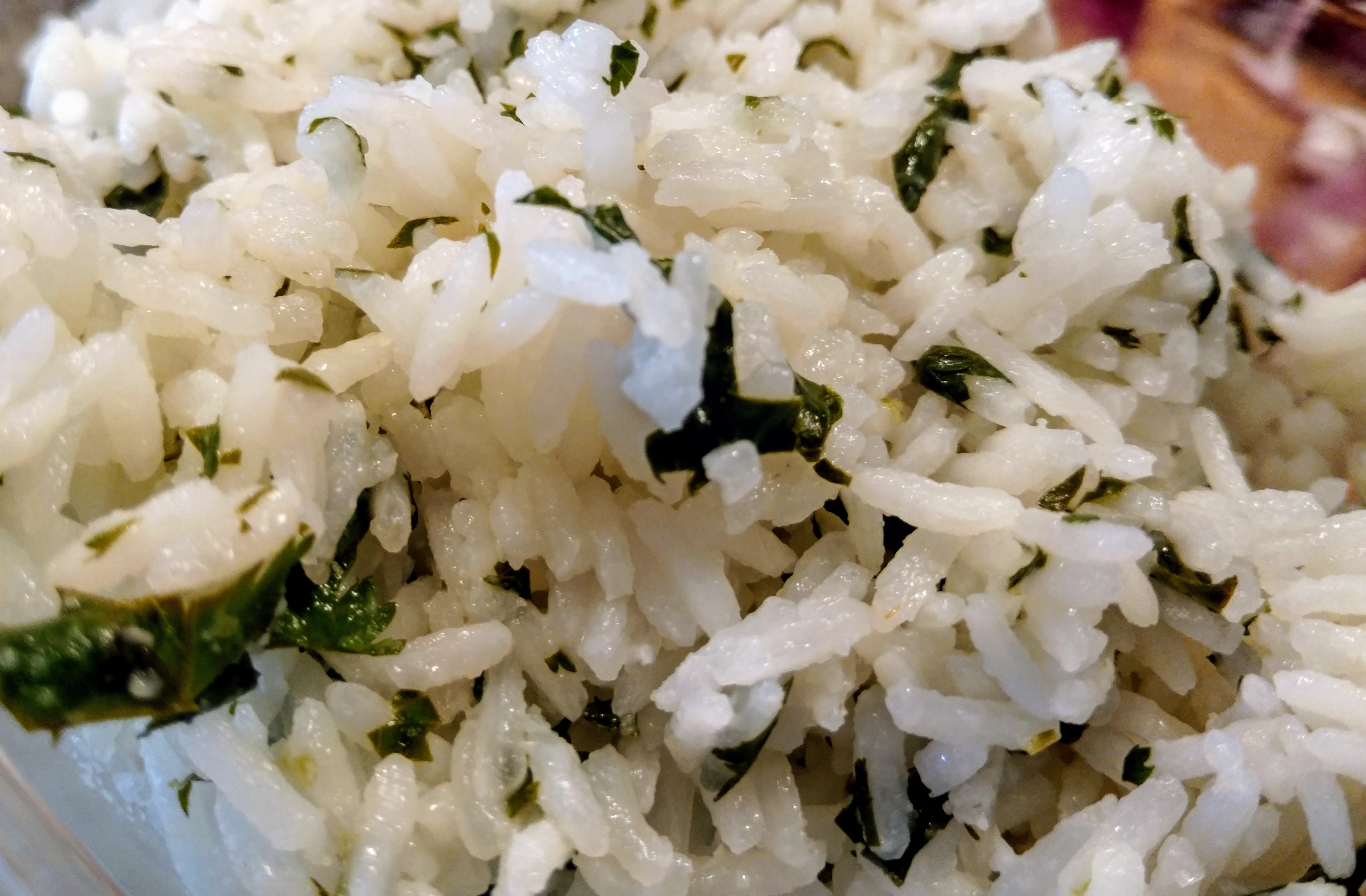 Ingredients
1 cup extra long grain rice or jasmine rice
3 tsp butter
2 cups water
1 lime, juice of
1 tsp salt
3 tbsp fresh chopped cilantro
Directions
In a small pot, add rice and butter. Lightly warm & brown rice and then add water and salt.
Boil on high until most of the water evaporates. When the water just skims the top of the rice, reduce to low and cover about 15 minutes. Remove from heat and keep covered an additional 5 minutes.
In a medium bowl, combine chopped cilantro, lime juice, rice and toss until completely mixed.
Source: Skinny Taste