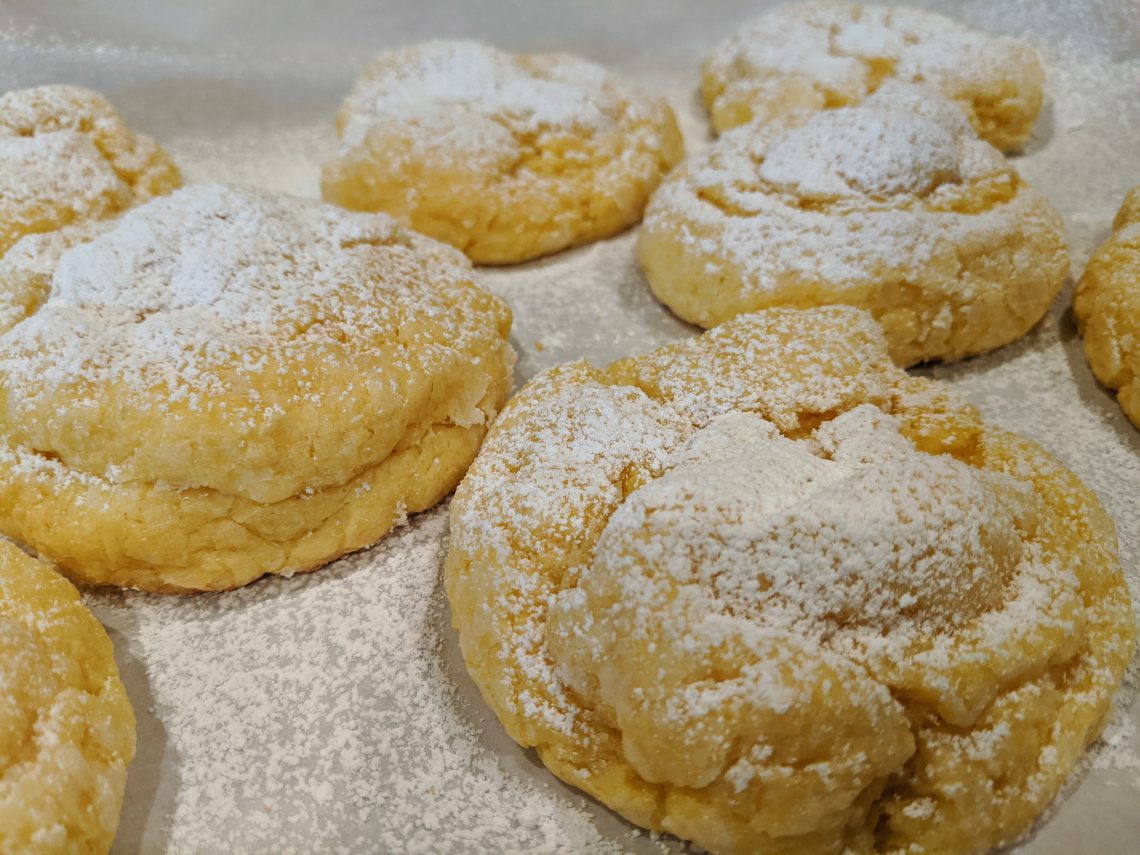 St. Louis Style Butter Cookies

We recently had some amazing cookies from a local restaurant, Rosie's Place, this recipe is an attempt to recreate their butter cookies. The flavors aren't quite up to their standard yet, but it is very close.
Ingredients
8 ounces cream cheese, softened
8 tablespoons unsalted butter, softened (1 stick)
1/2 teaspoon vanilla extract
1 large egg
1 box yellow cake mix (extra moist)
Instructions
Using a stand mixer beat together the cream cheese, butter, vanilla and egg until fluffy.
Mix in the cake mix.
Chill the dough in the fridge for at least 30 minutes, this is required.
Preheat the oven to 350-degrees, and line a cookie sheet with parchment paper.
Have the powdered sugar ready in a shallow bowl nearby.
Scoop out dough with #10 disher (3.25oz each), roll it in your hands to form a ball. Roll the dough into the powdered sugar before placing them evenly on the baking sheet. I got about 8 very large cookies.
Bake for 20 minutes, making sure they do not brown in the oven. The top of the cookies will be puffed and slightly wet. If you do smaller cookies, check the cooking time starting around 10 minutes.
Let the cookies cool completely on the baking sheet before serving.
Source: Lil' Luna