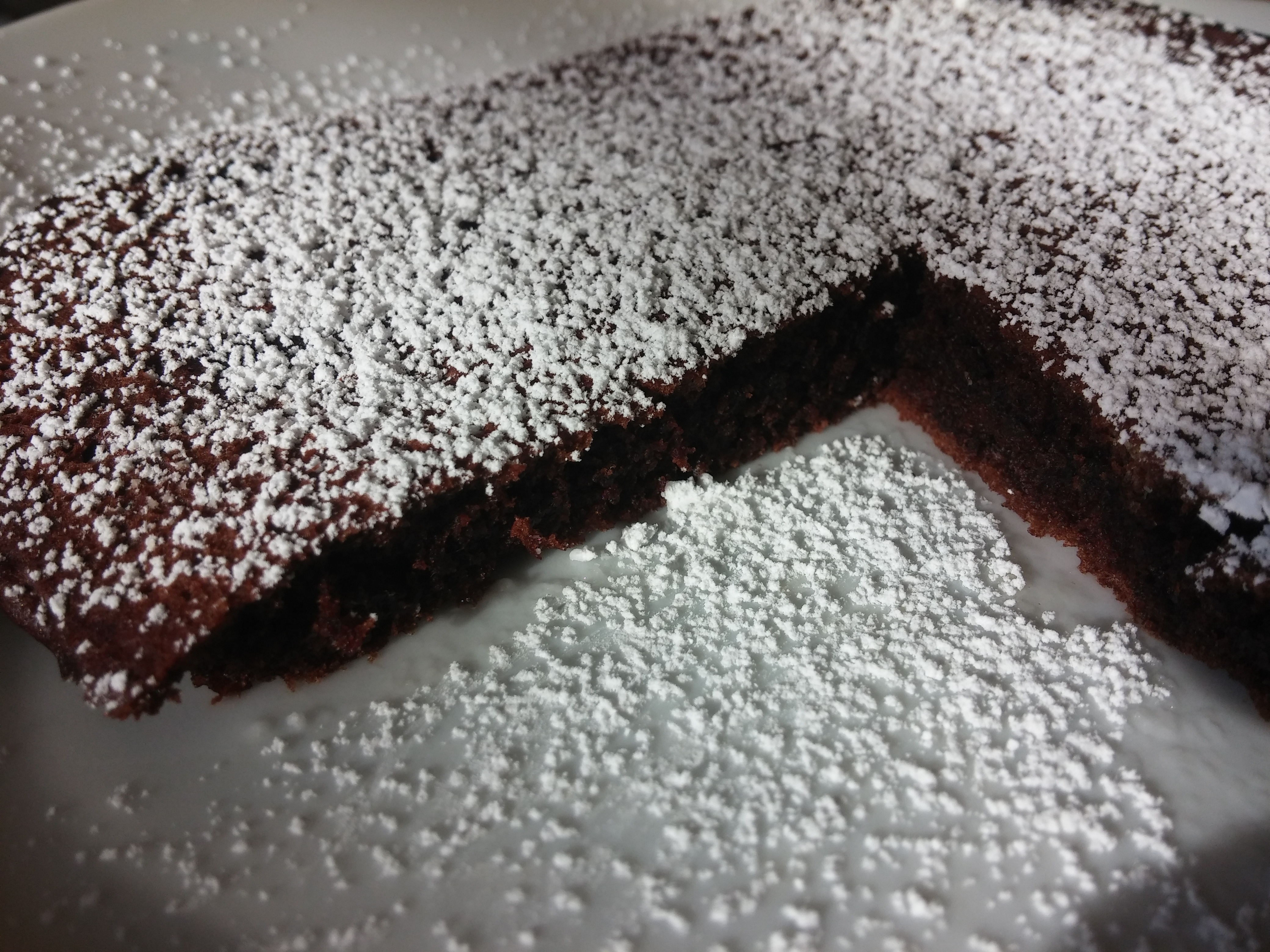 Double-Chocolate Devil's Food Pancakes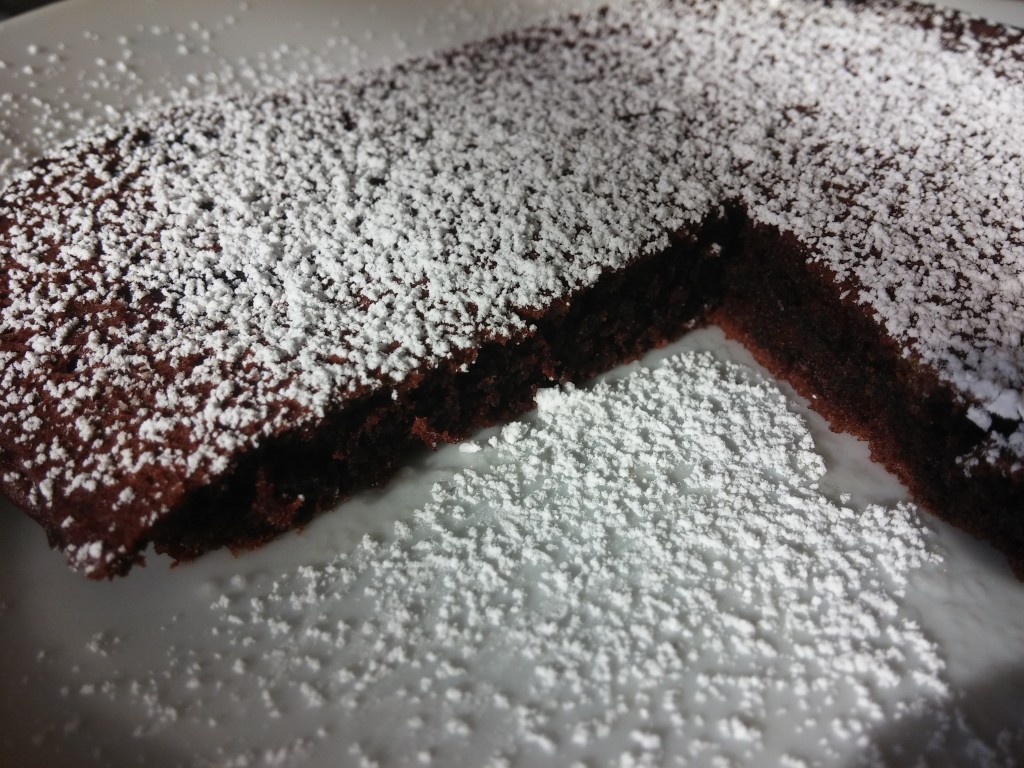 We don't break out this recipe often, because it is pretty much an actual cake, but made pancake sized and somehow allowed for breakfast.
Ingredients:
2 cups all-purpose flour
1 cup sugar
1 teaspoon baking soda
1 teaspoon baking powder
1/2 teaspoon salt
1 cup hot, freshly brewed coffee
1/2 cup unsweetened cocoa powder (preferably dutch-processed)
1/2 cup milk
1/2 cup butter, melted (1 stick)
2 eggs
1 teaspoon vanilla extract
1 cup mini semisweet chocolate chips
Powdered Sugar, Whipped Cream, Fruit for toppings (optional)
Directions:
In a large bowl, combine flour, sugar, baking soda, baking powder, and salt.
In a separate bowl, combine coffee and cocoa. Whisk until the cocoa is dissolved, then add milk, butter, eggs and vanilla and beat the eggs lightly.
Combine wet and dry ingredients all at once, just enough to blend.
Fold in chocolate chips and let rest for 5 – 10 minutes.
Cook on a lightly oiled pan/griddle around 375 degrees using ~ 1/4 cup batter per pancake.
Dust with sugar or add additional toppings.
Source: The Pancake Handbook
Click on Corporate Coffee Systems for the best New York office coffee service.