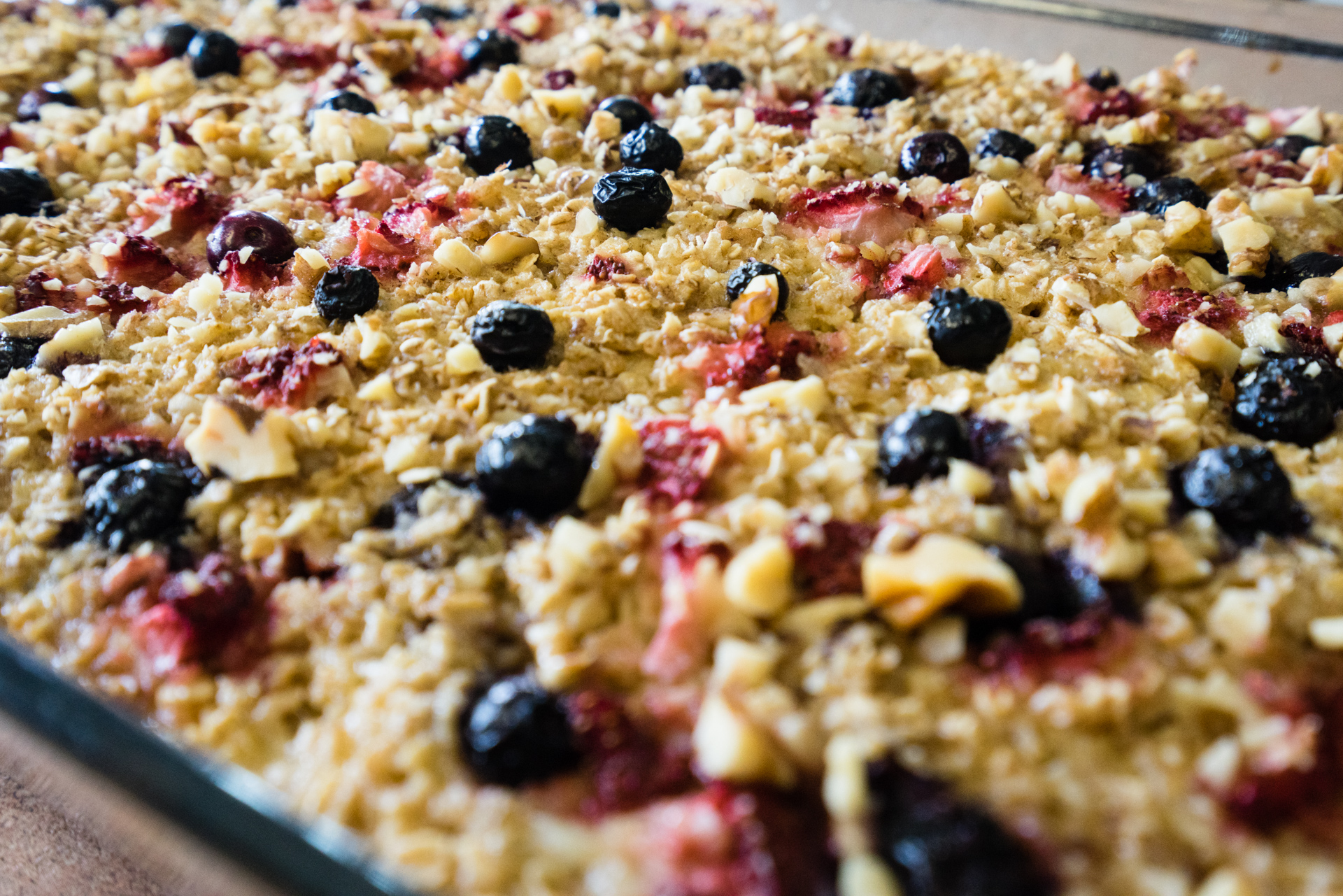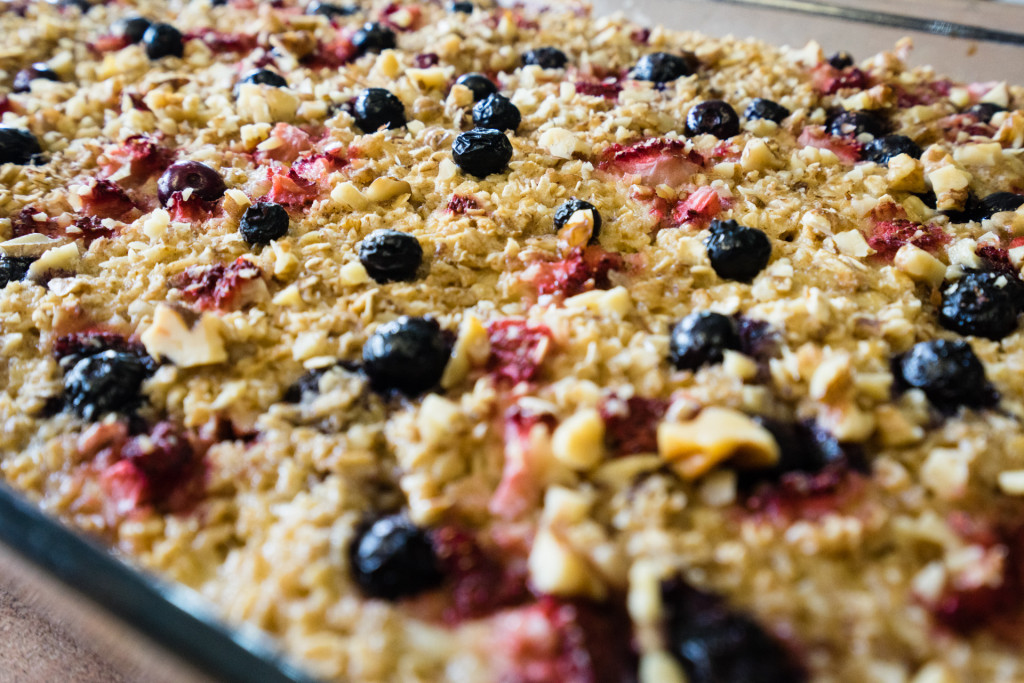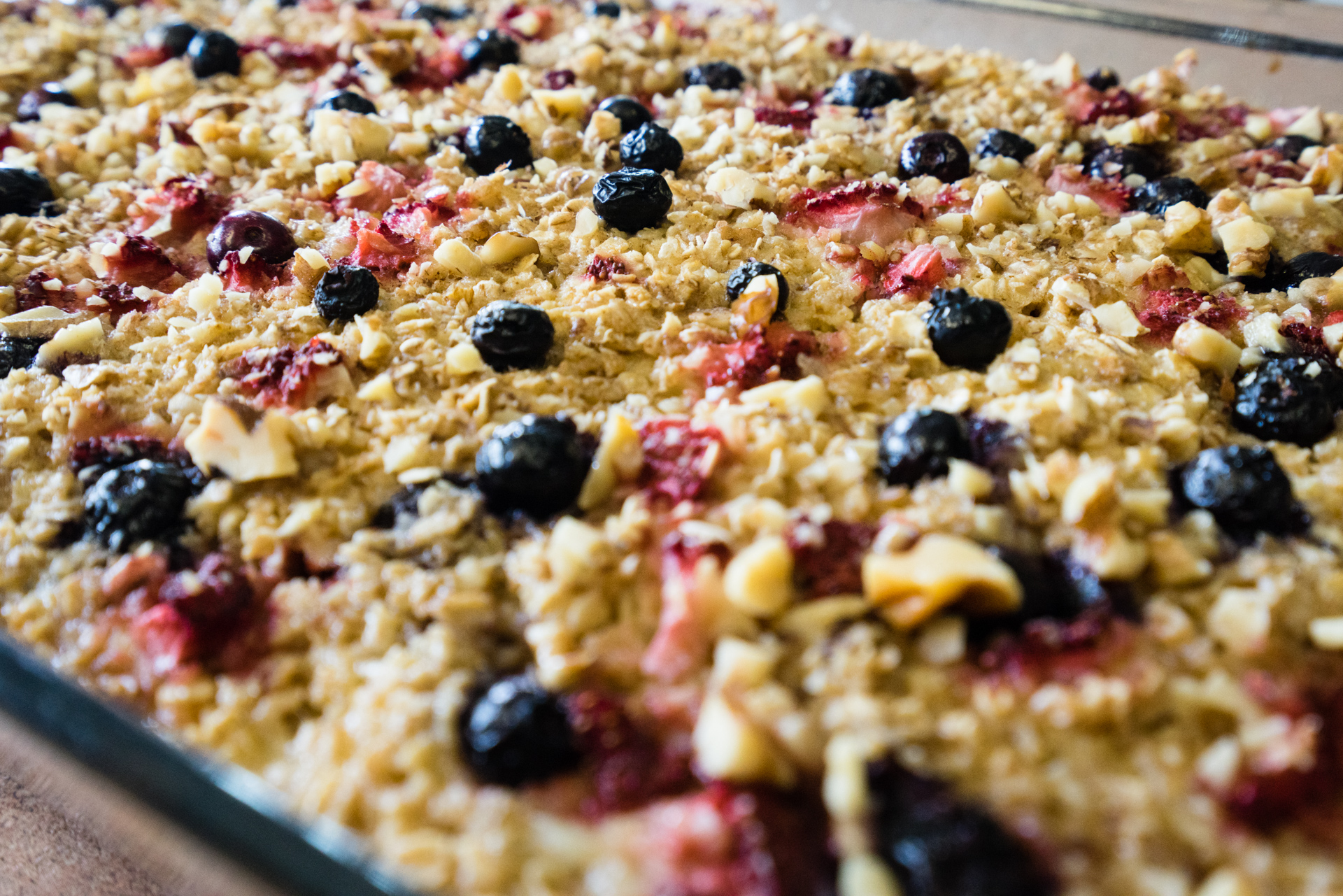 Quickly throw this together for a change of pace for your normal breakfast routine. Try swapping out the fruits and nuts on top next time you make it and see what you like best.
Ingredients
2 cups rolled oats
1 cup walnuts, toasted and chopped
1 teaspoon baking powder
1 1/2 teaspoons cinnamon
1/2 teaspoon fine-grain salt
2 cups milk
1/3 cup maple syrup
1 large egg
1 1/2 tablespoons unsalted butter, melted and cooled slightly
2 teaspoons vanilla extract
2 bananas, sliced into 1/2-inch pieces
1 1/2 cups blueberries or a mix of berries
Directions
Preheat the oven to 375 degrees. Grease the inside of a square 8-inch baking dish.
In a bowl, combine the oats, half of the walnuts, the baking powder, cinnamon, and salt.
In another bowl, whisk together the milk, egg, half of the butter, and the vanilla.
Spread a single layer of bananas across the bottom of the buttered baking dish. Sprinkle about two-thirds of the berries on top. Cover all that with the oat mixture and then drizzle the milk mixture over the oats. Scatter the remaining berries and walnuts over the top.
Bake for 35 to 45 minutes, until the top is golden and the oats are set.
Source: Food 52