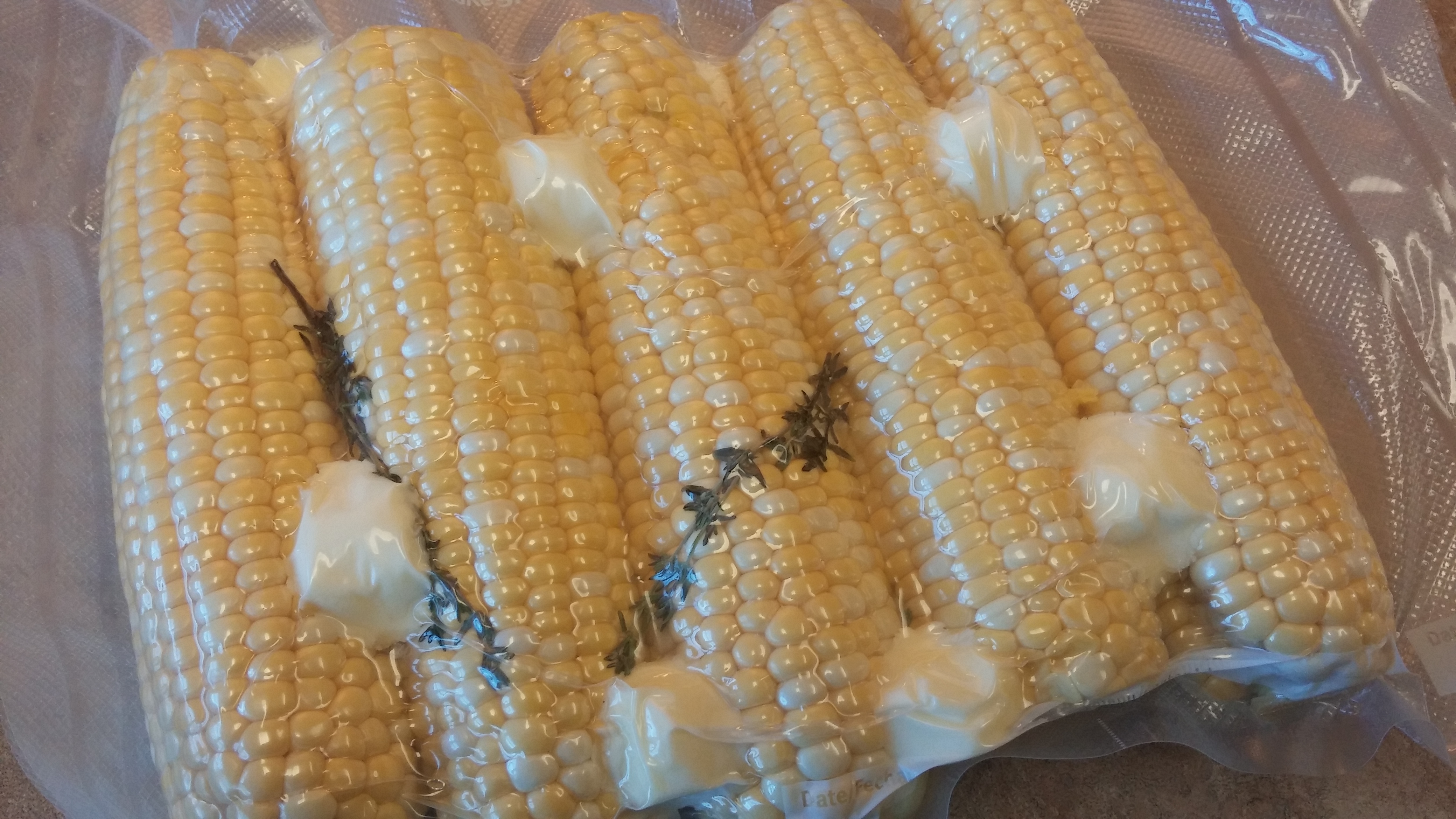 Sous Vide Corn on the Cob
The extra effort for this unconventional cooking method is rewarded with a crisp buttery taste that can't be replicated any other way.

Ingredients
4 ears corn, still in the husk, both ends trimmed
2 tablespoons butter, plus more for serving
Kosher salt
Aromatics such as cilantro, scallion, garlic, or dried chilies
Directions
Preheat a water bath to 183°F using a sous vide precision cooker. Place corn, butter, and aromatics inside 1 to 2 vacuum-seal bags and seal bags.
Place in sous vide cooker and cook for 30 minutes. Place a heavy object on top of the bags, as they cook the bag will want to float to the top.
Open bags, remove corn from husks, discard aromatics and husks, and serve corn, passing extra butter at the table.
Source: Serious Eats