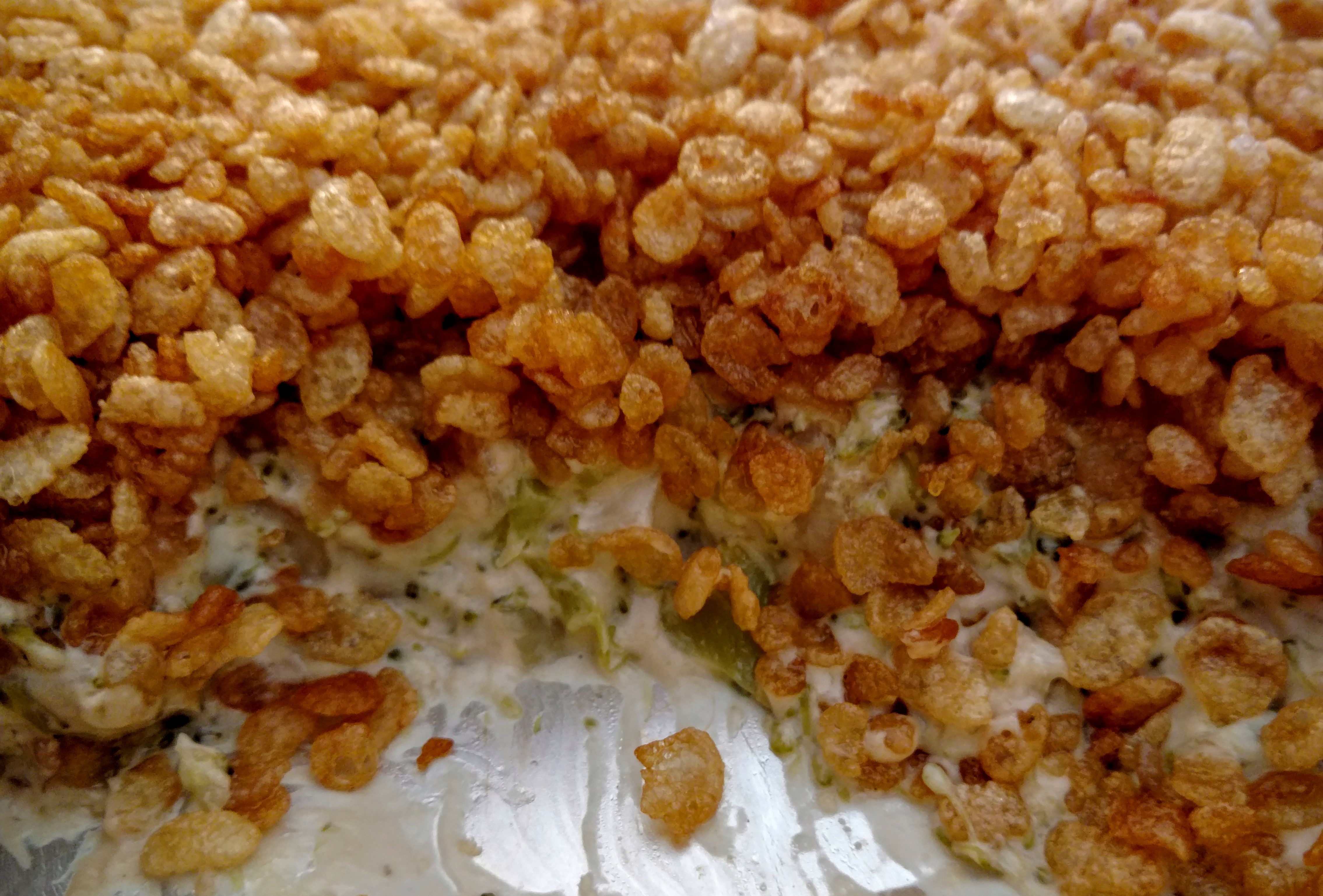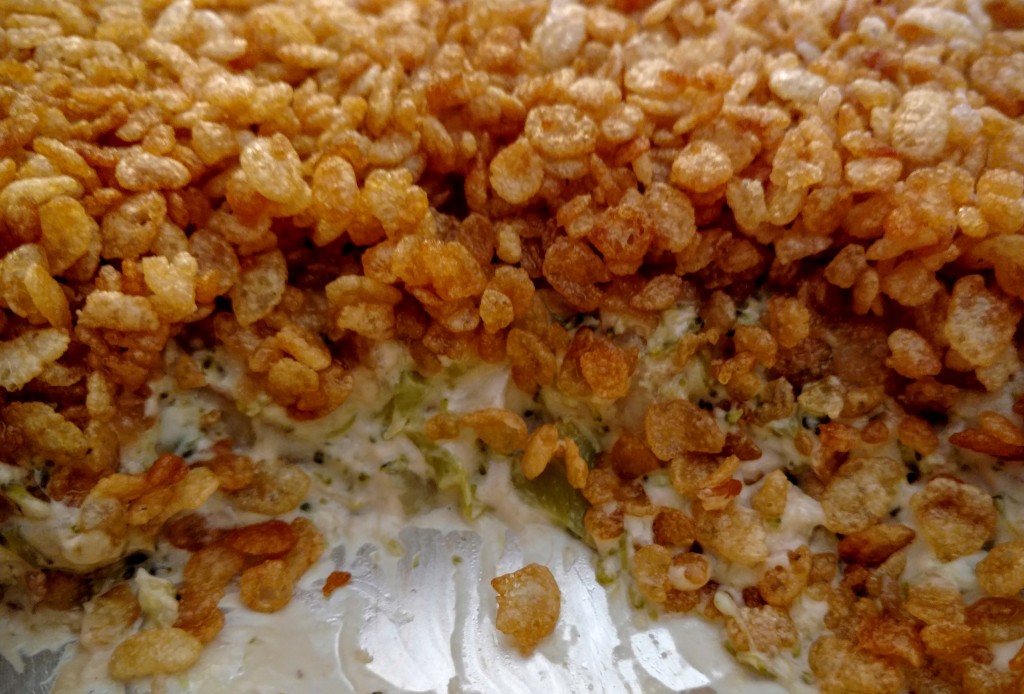 Another quick side dish for holidays and gatherings, it is also one of my favorites that my mother-in-law makes. If I am not careful, I end up eating the whole pan.
Ingredients
1 cup sour cream
1 envelope Lipton onion soup mix
1 can water chestnuts
20 oz. broccoli, steamed
1 stick of butter
3 cups Rice Krispies
Directions
Stir together sour cream and onion soup mix until combined.
Gently fold in water chestnuts and broccoli to mixture and pour into oven safe casserole dish.
On stove top melt 1 stick of butter, stir in 3 cups Rice Krispies to combine.
Top mixture with Rice Krispies and bake in 350 degree oven until bubbly about 20-25 minutes.
Source: Cooks.com