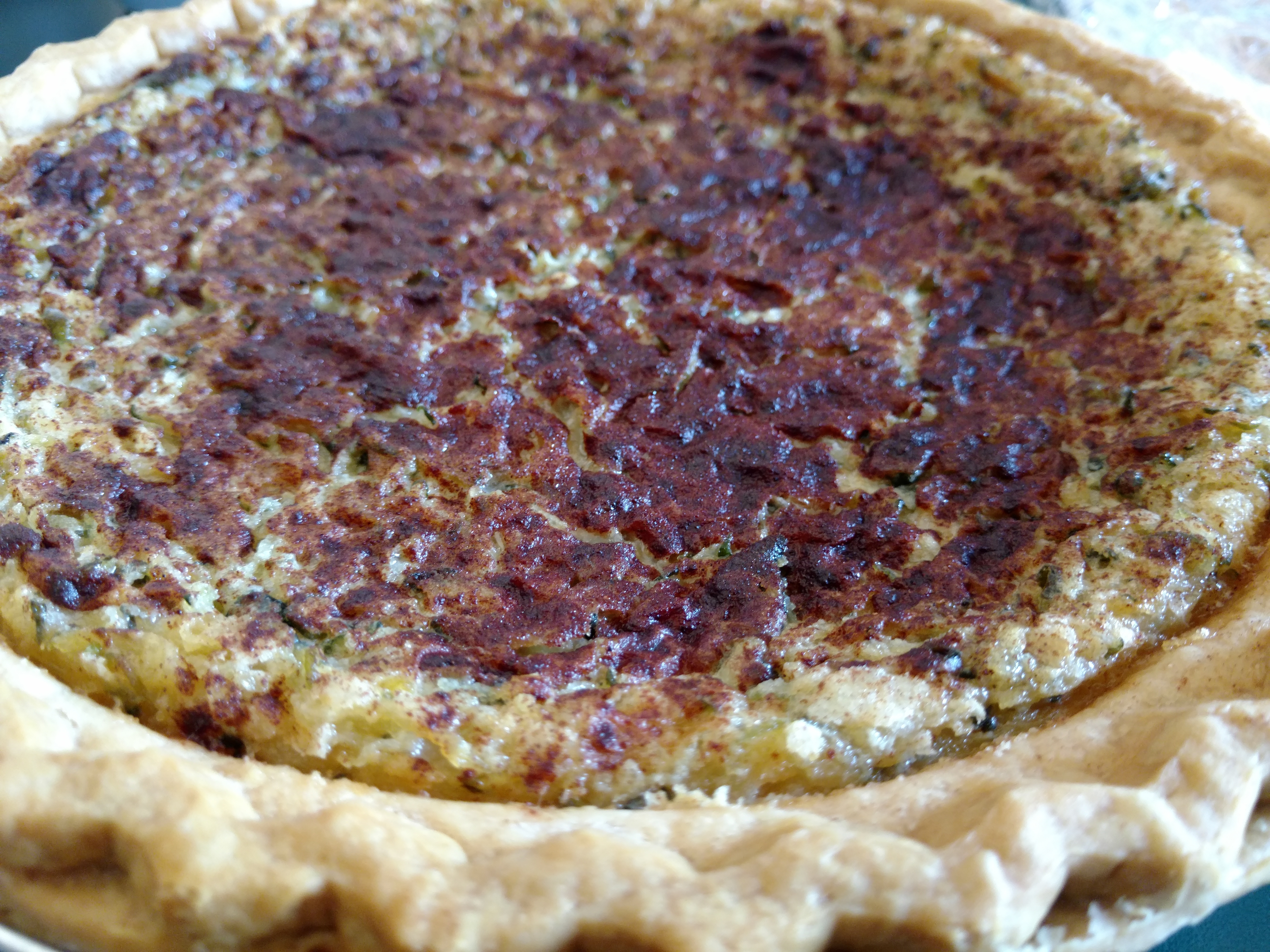 If you have ever been to a family function that includes my mother-in-law, then you have enjoyed this simple pie. Don't let the vegetables scare you, you can't even taste them, it's super sweet and is one of my favorites.
Ingredients
1 1/2 cups zucchini – peeled, seeded and sliced
1 cup evaporated milk
1 cup white sugar (Double for Grandma Peggy Style)
1 egg
3 tablespoons margarine
3 tablespoons all-purpose flour
1 teaspoon vanilla extract
1 pinch salt
1 recipe pastry for a 9 inch single crust pie
1/2 teaspoon ground cinnamon
1/4 teaspoon ground nutmeg
Directions
Boil zucchini until tender. Drain and let stand in cold water for about 5 minutes, then drain.
Put the zucchini, evaporated milk, sugar, egg, margarine, flour, vanilla and salt into a blender and blend until smooth.
Pour into unbaked pie shell. Sprinkle with cinnamon and nutmeg. Bake at 425 degrees F (220 degrees C) for 5 minutes. Reduce heat to 325 degrees F (165 degrees C) and bake until set.
Source: All Recipes