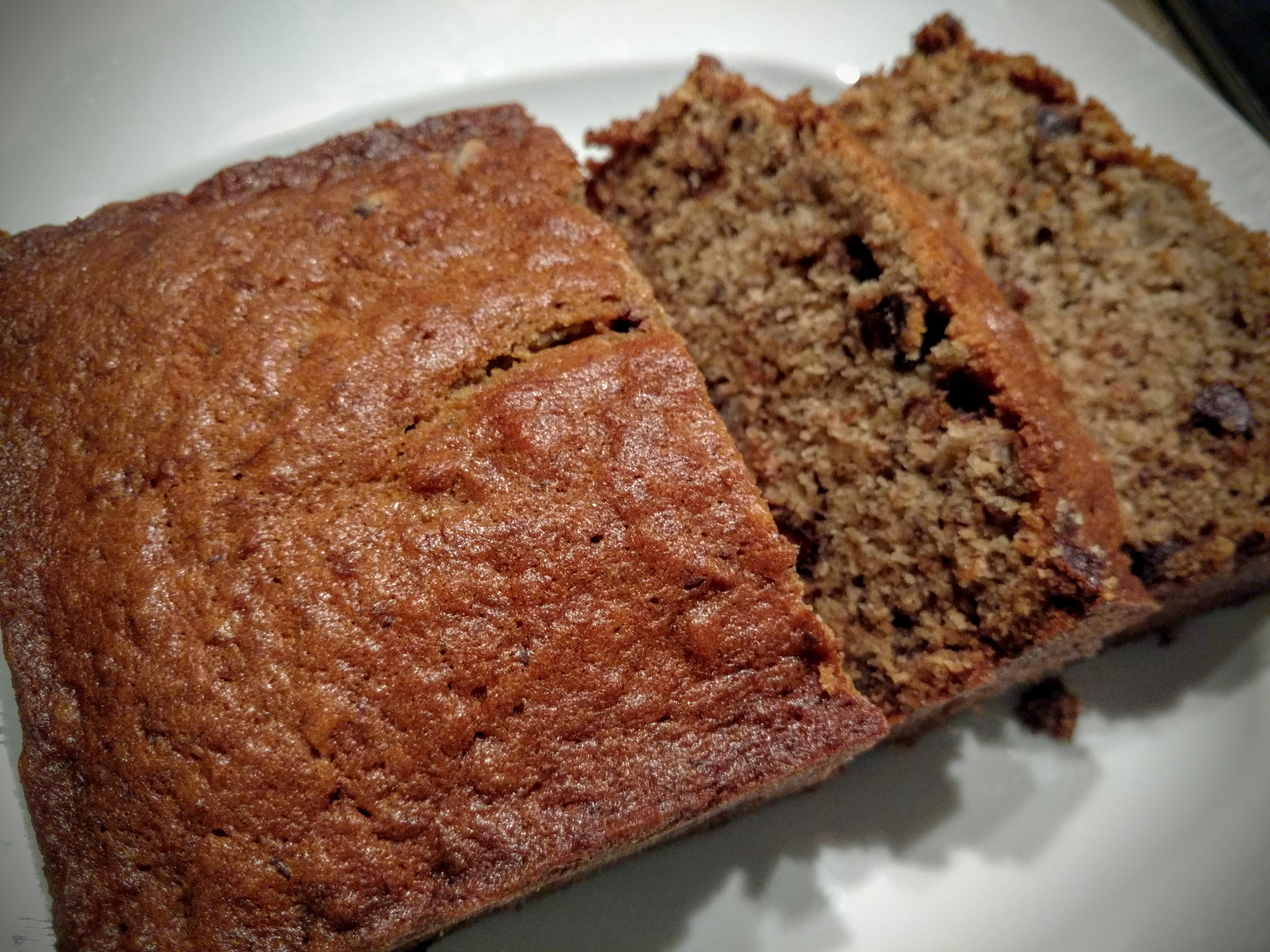 Banana Bread with Chocolate Chips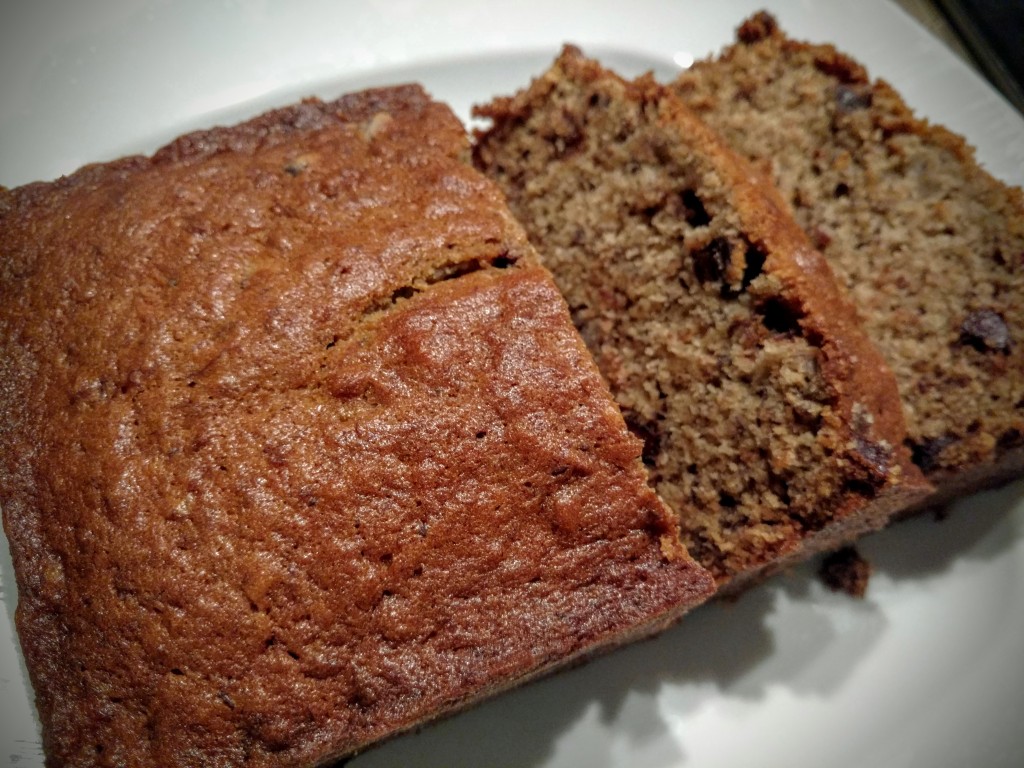 What a great way to use up those extra bananas your kid had to have, but then wouldn't eat. Made with natural fruit so it has to be healthy right?
Ingredients
2 cups Sugar
1 cup unsalted Butter
6 ripe Bananas
4 large Eggs
1 teaspoon Vanilla Extract
2 cups Dark Chocolate Chips
2 1/2 cups Cake Flour
2 teaspoons Baking Soda
1 teaspoon Kosher or Sea Salt
1 teaspoon Turbinado sugar
Directions
Preheat oven to 350º F and lightly grease a loaf pan.
Cream together sugar and butter until light and fluffy, about 3 minutes.
Add bananas and mash with potato masher until the large chunks of banana are broken up. Beat in the eggs one at a time, and beat until well mixed. Stir in the vanilla extract and the chocolate chips.
In another bowl, whisk together the flour, baking soda, and salt. Stir into banana mixture until just combined. Be careful not to overmix.
Bake for about 1 hour, or until a toothpick inserted into center comes out clean.
Sprinkle Turbinado sugar on top.
Cool on rack for 10 min. before removing from pans. Place on wire rack to finish cooling. Keeps wrapped in plastic for up to one week.
Source: Food 52