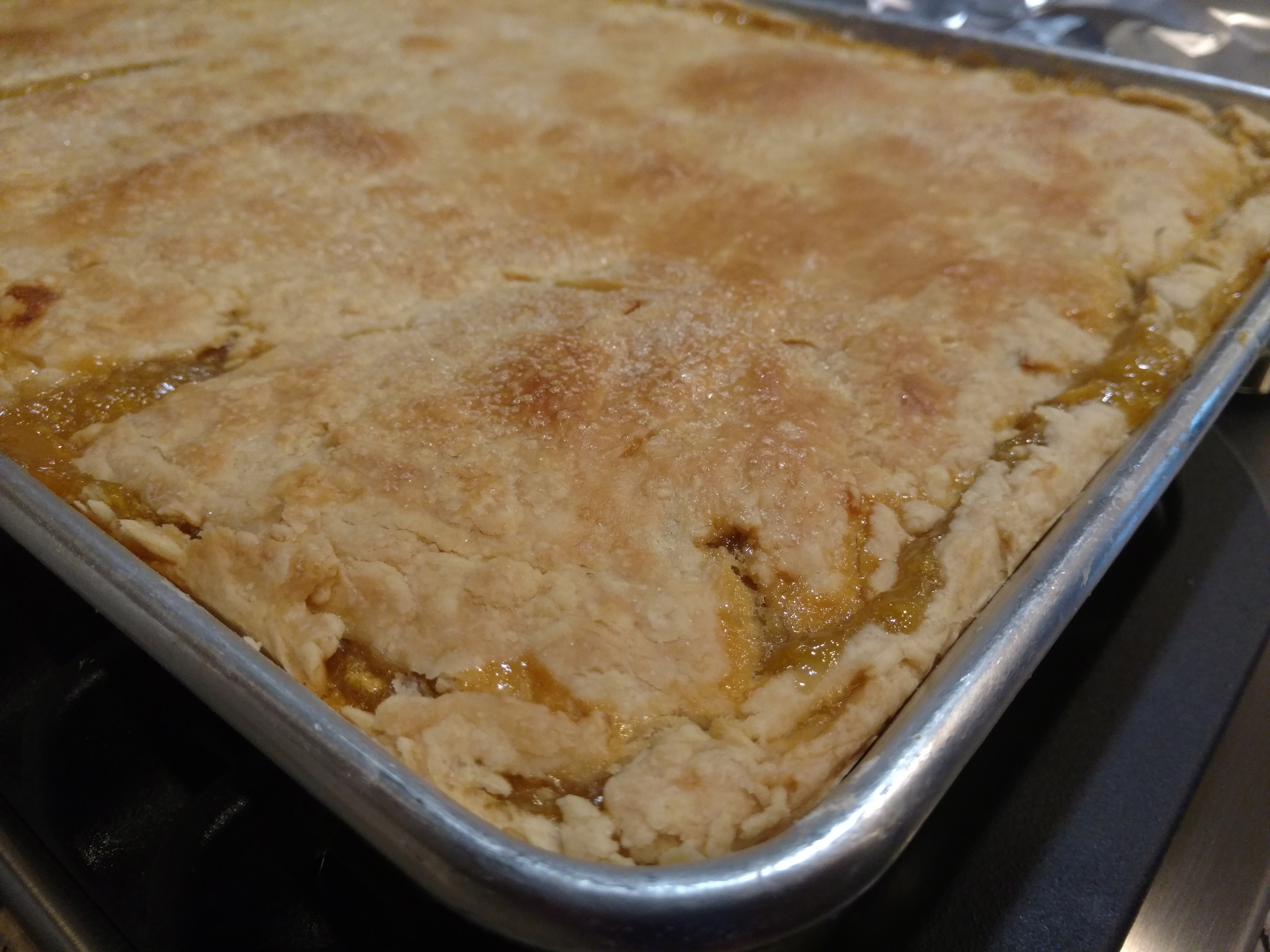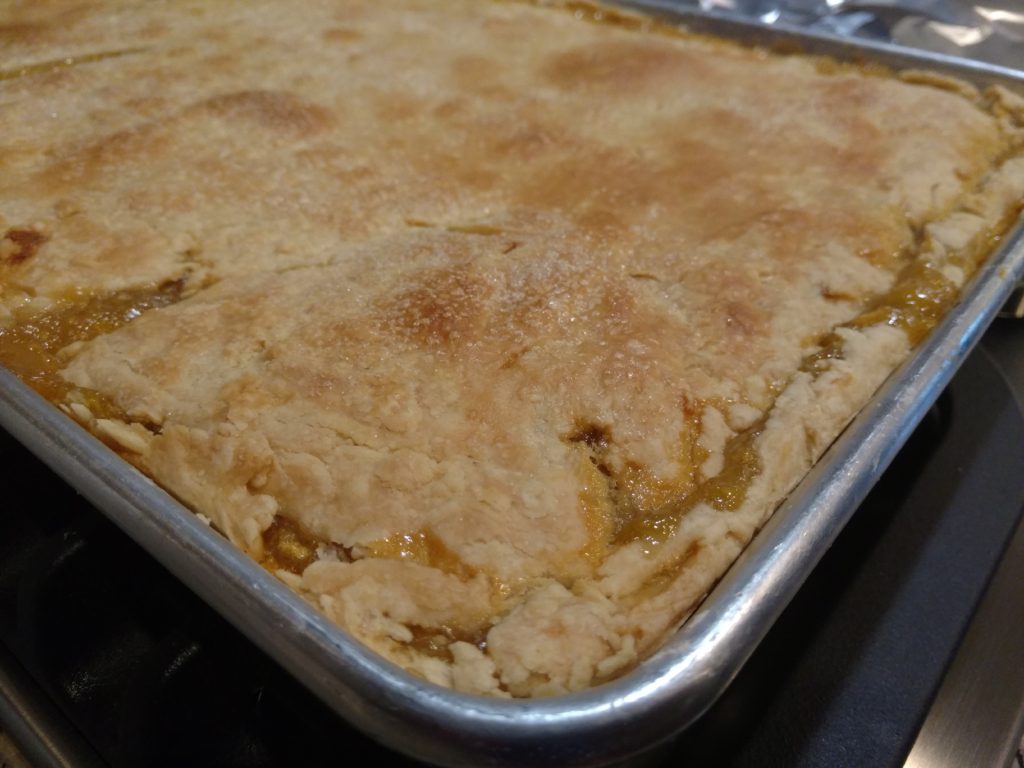 Peach isn't something I had baked with before so when I saw them on sale I thought I would try something new. I took this to a small cookout gathering and didn't have much to come back home with, so I would say it was pretty successful.
Ingredients
8 cups peaches cut into 1/2″ pieces (about 7 medium peaches)
1 1/4 cup granulated sugar
1/4 cup cornstarch
1/2 lemon juiced
1/4 teaspoon salt
1/4 cup granulated sugar for finishing
Directions
Heat oven to 375 degrees F. On a lightly floured surface roll out half of dough to an 18″ x 13″ rectangle. Fit into a 15″ by 10″ rimmed baking sheet, pressing into corners. Chill in refrigerator.
In a large bowl, stir together fruit, granulated sugar, cornstarch, lemon juice, and salt. Spread mixture over chilled pie shell. Chill again while you roll out the top crust.
On a lightly floured surface roll out remaining dough to a 16″ x 11″ rectangle; drape over filling. Fold edge of bottom dough over top dough. Crimp if desired. Prick top dough all over with a fork. Brush entire surface of pie with cream and sprinkle with sanding sugar.
Bake until crust is golden brown and filling is bubbling, 40 to 55 minutes. Transfer to a wire rack, and let pie cool until it is just warm to the touch, about 45 minutes. Serve warm or at room temperature, cut into 12 pieces.
Source: Food 52