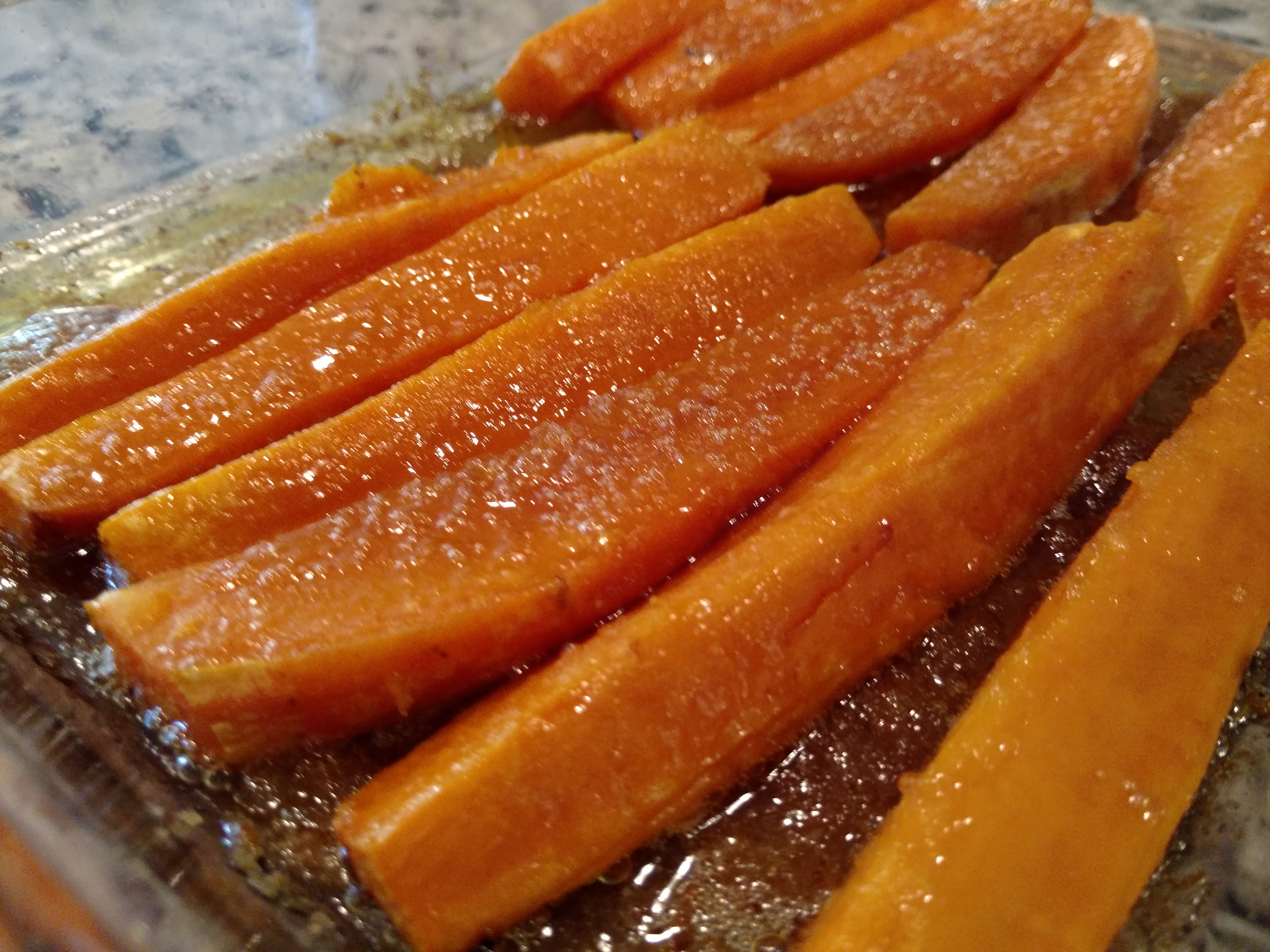 My glazed carrots recipe is one of the more popular recipes on the blog so I looked at adding some more options. These glazed sweet potatoes are much easier and reheat well the next day.
Ingredients
2 1/2 lbs. large sweet potatoes, scrubbed and peeled
4 oz. unsalted butter (1 stick / 8 tablespoons), melted
1/2 cup packed light brown sugar
Kosher Salt
Directions
Preheat the oven to 450 degrees F.
Cut the ends off the potatoes and slice into 1″ wide lengthwise wedges.
Place on a large baking dish in a single layer and brush or pour on butter.
Sprinkle with salt and cover tightly with aluminum foil.
Bake until tender, about 30 minutes.
Remove from oven and preheat the broiler.
Brush the potatoes with the butter from the pan and sprinkle brown sugar over all the potatoes. You could also let them cool a little and then toss in a bowl to get better coverage.
Return dish to oven and place under broiler until caramelized.
Source: Thomas Keller – Ad Hoc at Home