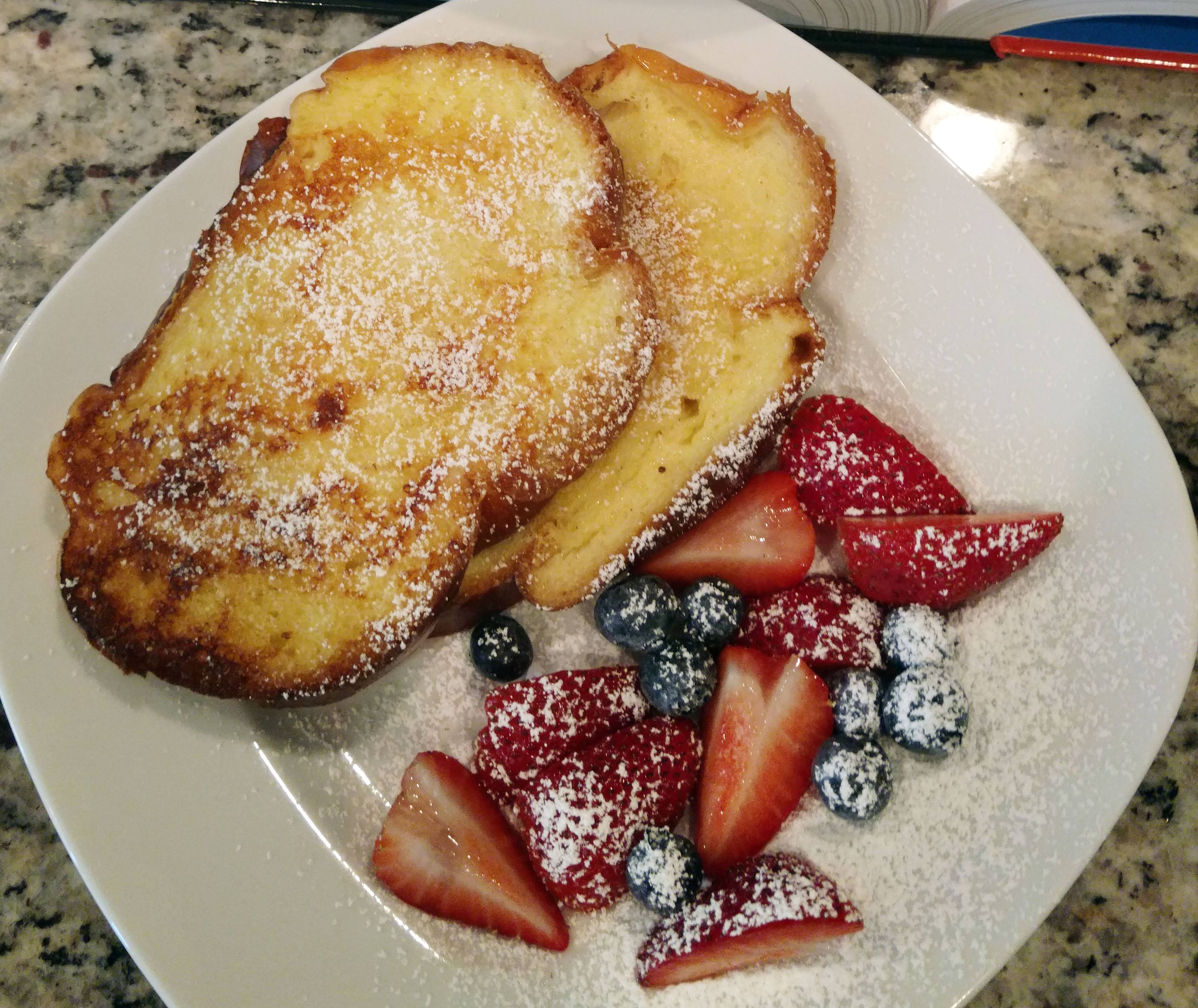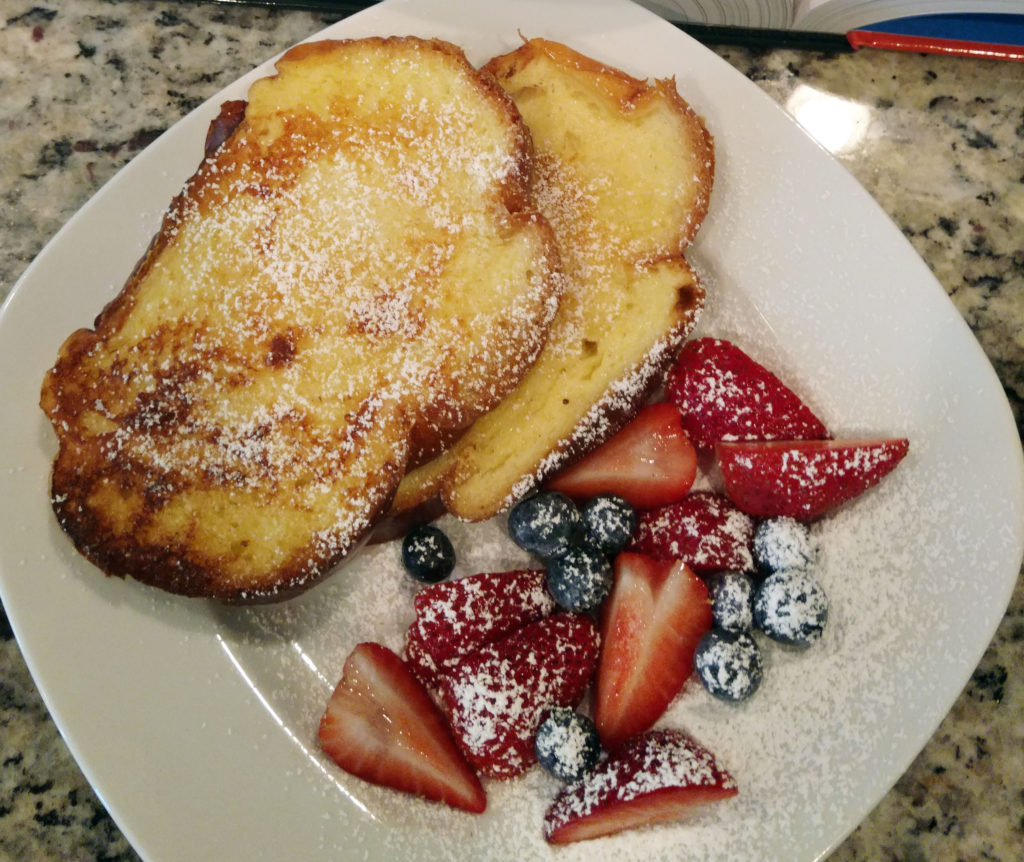 Next time you see a nice Challah bread at the store, think about picking one up to try out this great french toast recipe. It's simple, but a great way to have a restaurant style meal at home and save some big money.
Ingredients
15 slices of Challah bread, cut to about 1/4 to 1/2 (6mm to 1cm) thick
1/2 qt (480mL) milk
4 eggs
1 oz (28g) sugar
Pinch salt
Pinch ground cinnamon
Pinch ground nutmeg
2.5 to 5 oz (70 to 142g) butter
Directions
Dry the sliced bread overnight or in a 200 degree F (93 degree C) oven for an hour.
Combine milk, eggs, sugar, salt, cinnamon and nutmeg until smooth. (May refrigerate until needed).
Heat a large skillet over medium heat and grease with butter.
Dip bread into batter, coating evenly and fry until one side browned; flip and repeat.
Serve with butter and syrup, you may keep slices warm in very low oven.
Source: The Professional Chef