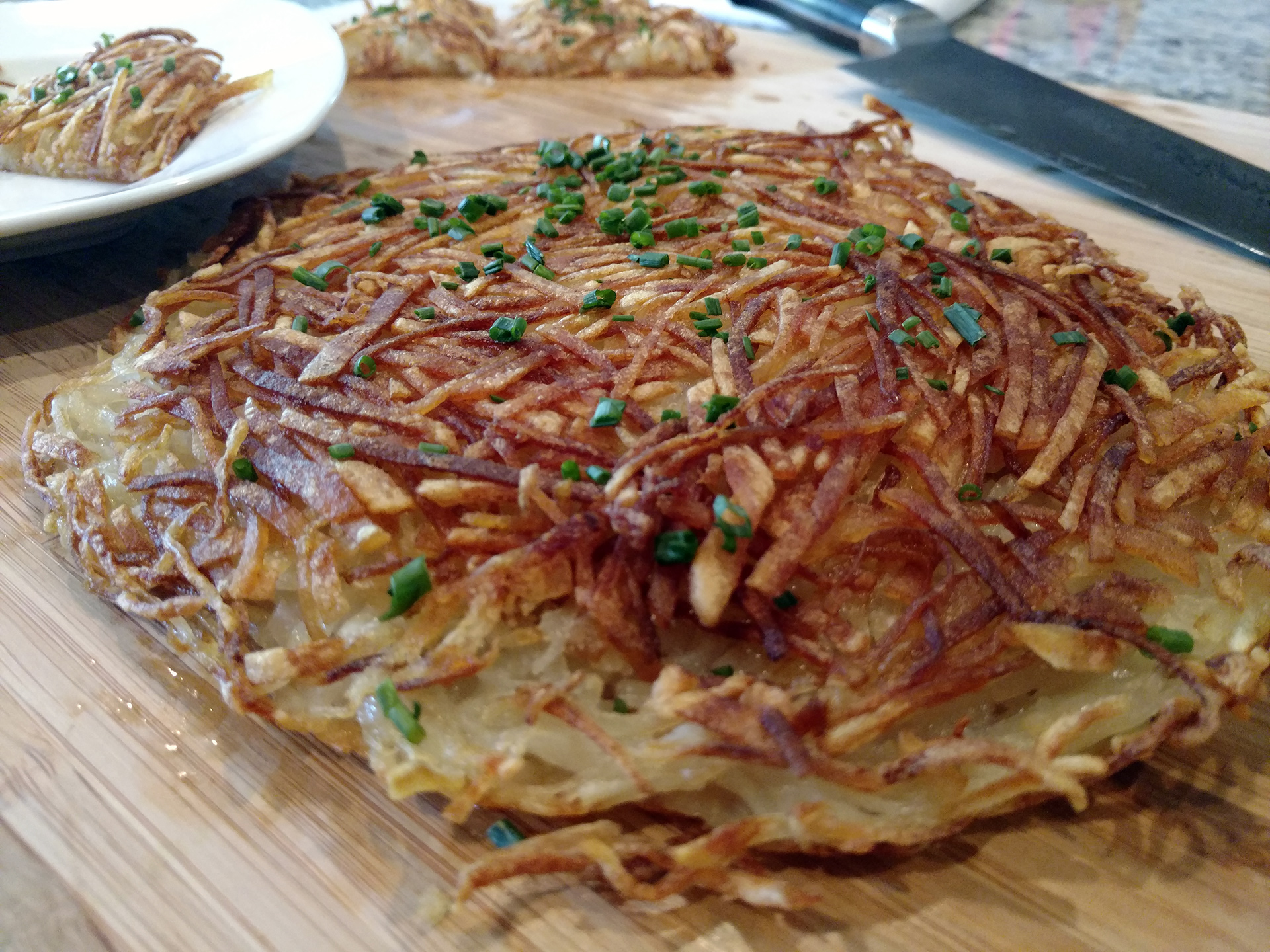 Pomme Rosti – Hash browns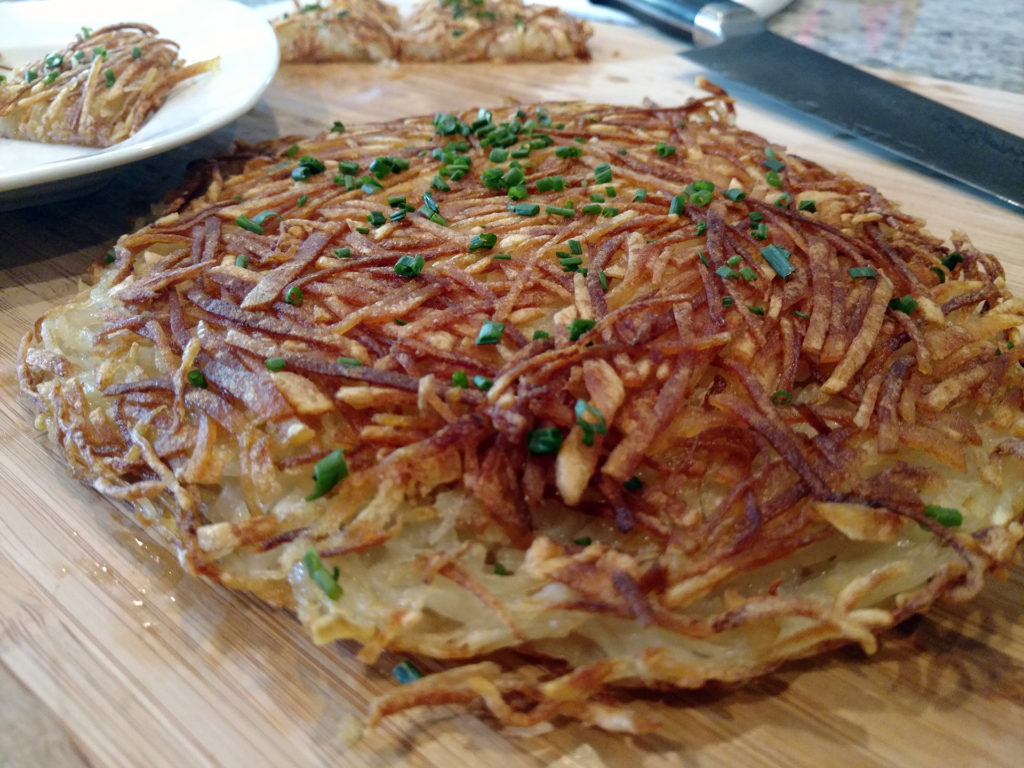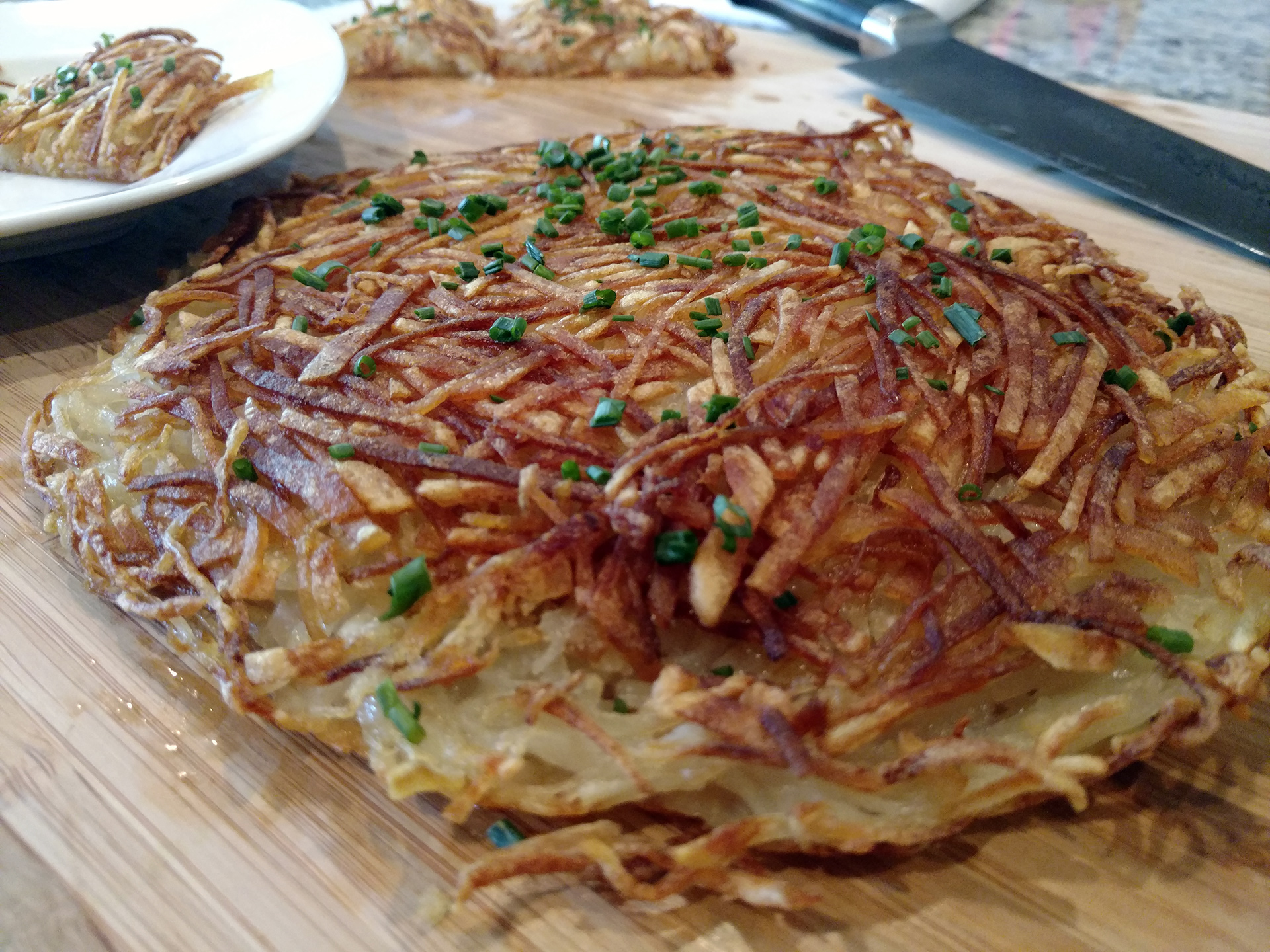 The bags of frozen hash browns never turned out well for me. This recipe takes a little time, but produces the best hash browns I have had to date.
Ingredients
1.5 lbs. (660g) Yukon Gold or Russet Potatoes
1 stick (125g) Butter, unsalted
1 1/4 tsp (7g) Kosher Salt
Chives and Pepper to taste
Directions
Preheat oven to 375 degrees.
Clean and peel potatoes
Cut potatoes on mandoline 1mm thick, place in small piles and make 1mm cuts (like matchsticks) or use your food processor to shred potatoes.
Add potatoes to large mixing bowl of cold water to rinse away excess starch.
Drain potato shreds and place on a towel to dry and remove water from potatoes.
Melt butter and return potatoes to now empty mixing bowl, add butter and salt and mix by hand carefully.
Heat a large 12″ oven safe nonstick frying pan over medium-high heat and add potatoes. Flatten potatoes to get good contact with the bottom of pan.
Cook for 5-10 minutes or until the bottom looks to be golden and crisp.
Bake in oven at 375 degrees for 10-15 minutes.
Remove pan from oven and flip potatoes over, return to oven and bake another 10-15 minutes.
Once golden on both sides, remove from oven and let rest 5 minutes.
Garnish with salt, pepper and chives.
Source: Chef Steps