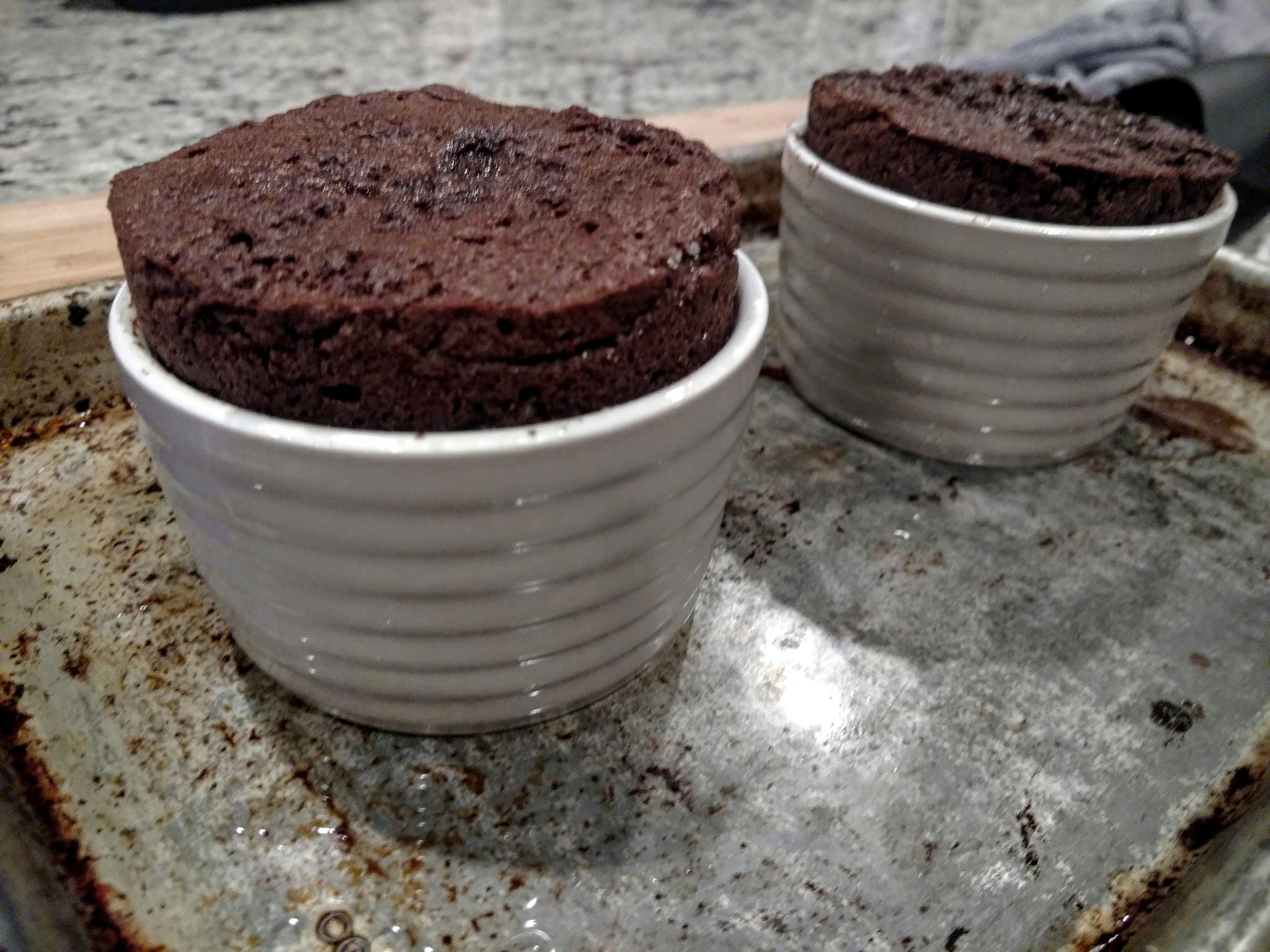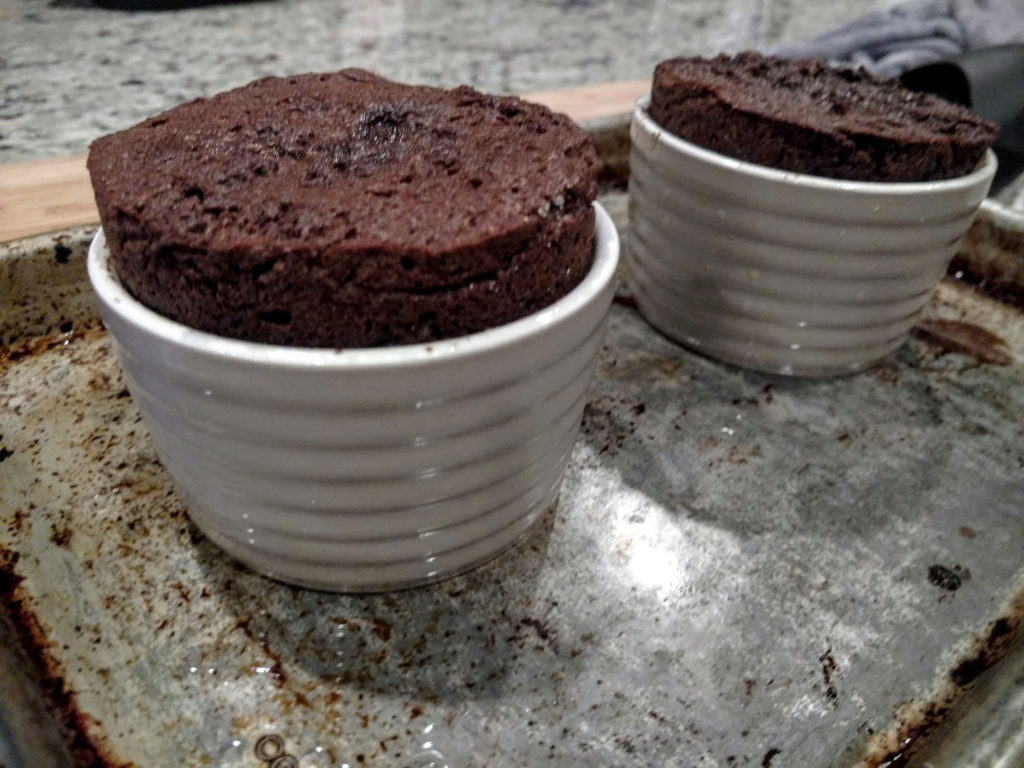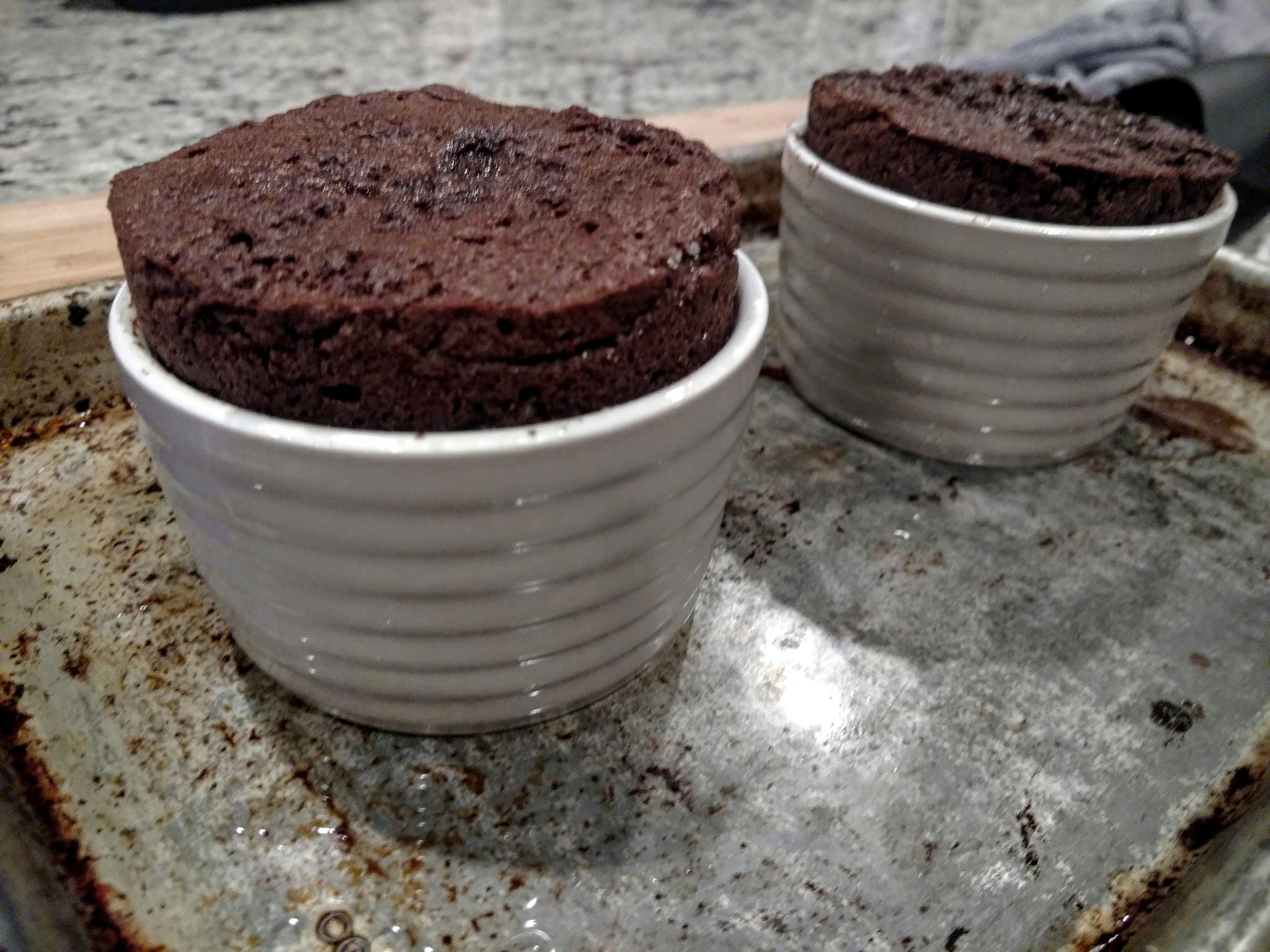 This souffle is really easy and is very very good. Texture comes out like a gooey rich brownie and is fun to watch rise in the oven while it bakes. Save the $8 at the restaurant and make one at home.
Ingredients
34g Unsalted butter, plus extra for coating ramekins
98g Granulated Sugar, plus extra for coating ramekins
34g Bread flour
7g Salt
188g Milk
135g Dark Chocolate
68g Egg Yolk (About 3 eggs)
112g Egg White (About 5 eggs)
Powdered Sugar (optional)
Directions
Preheat oven to 375 degrees F (191 degrees C).
Coat ramekins with butter and sugar
Combine flour, butter and salt with your hands
In a small pot combine milk and sugar and bring to boil over medium heat.
Once boiling whisk in flour and butter mixture until dissolved. Continue to cook over low heat until mixture becomes thick and gummy.
Add chocolate and stir until melted and combined.
Add egg yolk until combined.
In a stand mixer, whisk eggs whites to a light foam – add sugar and whisk until stiff glossy peaks have formed.
Gently fold meringue into chocolate base, in roughly 1/3 increments.
Fill souffles to the top, using the back of a knife to remove excess.
Bake for 17-19 minutes.
Remove and dust with powdered sugar, serve quickly as they will quickly deflate.
Source: Chef Steps