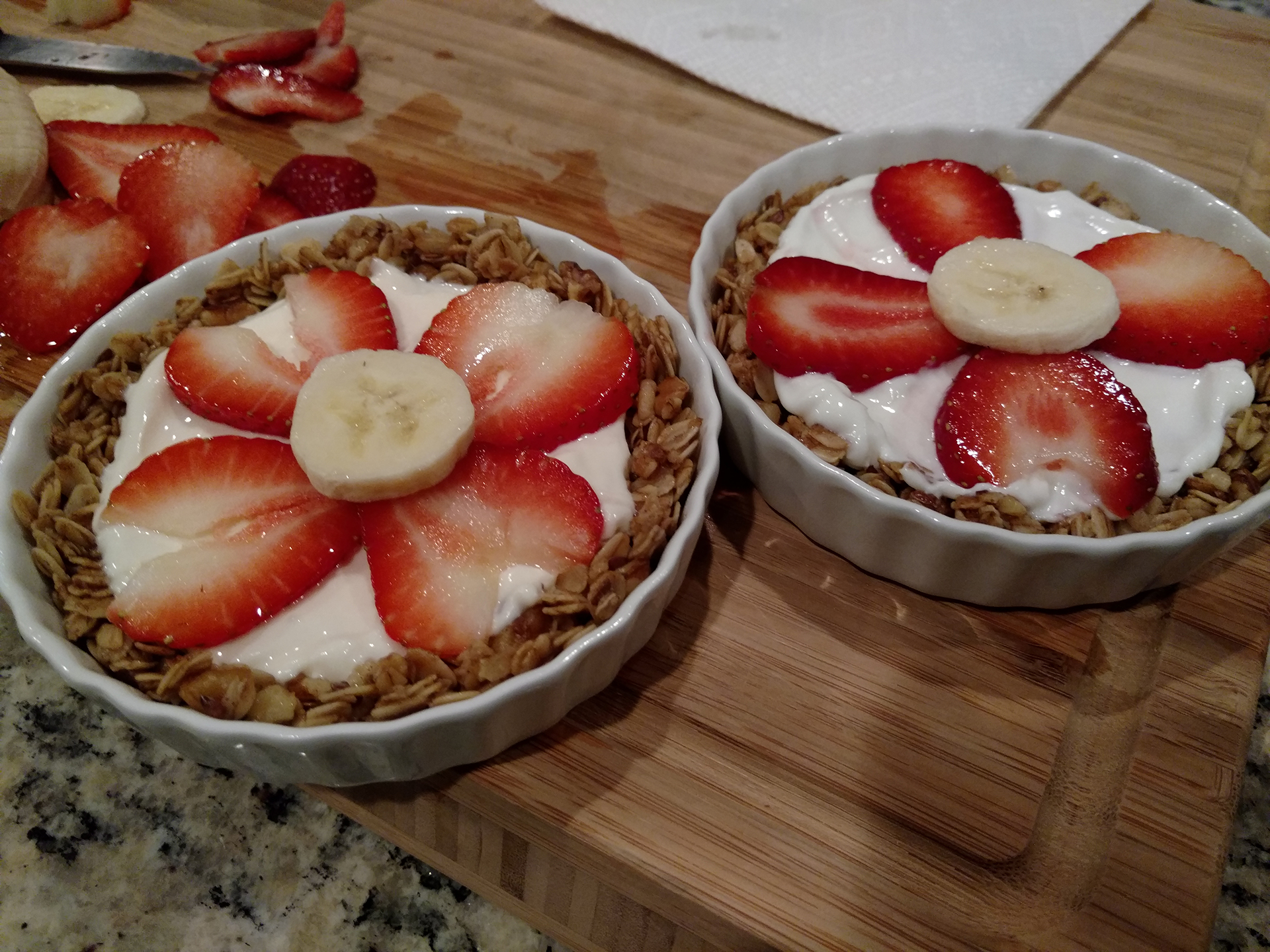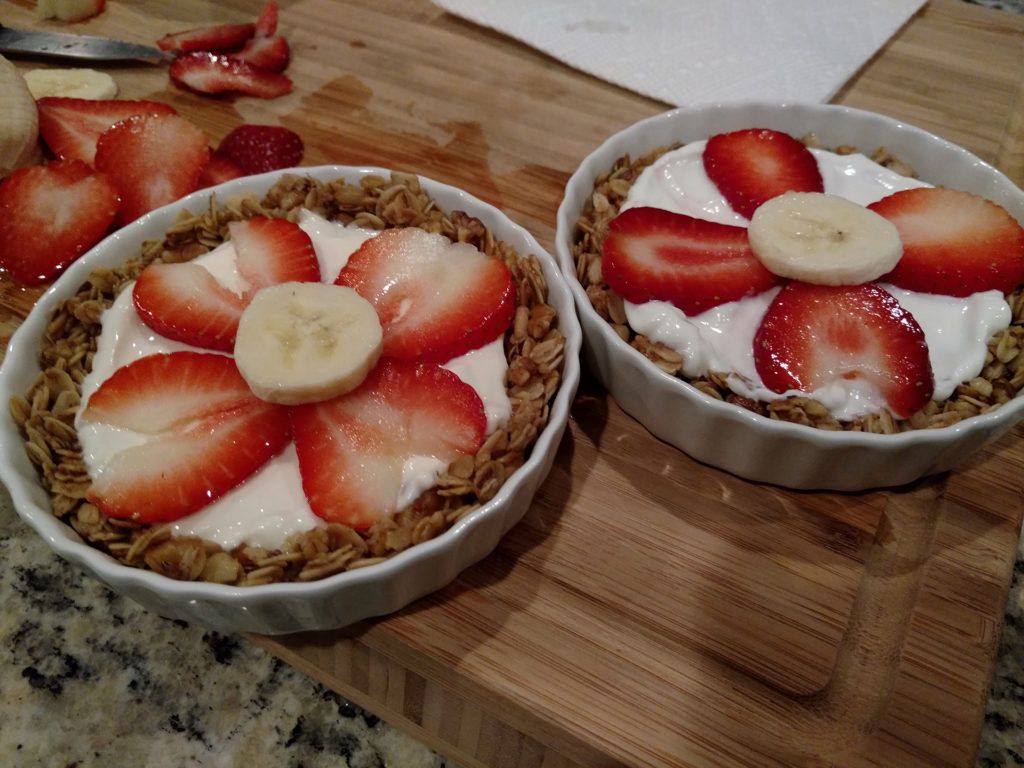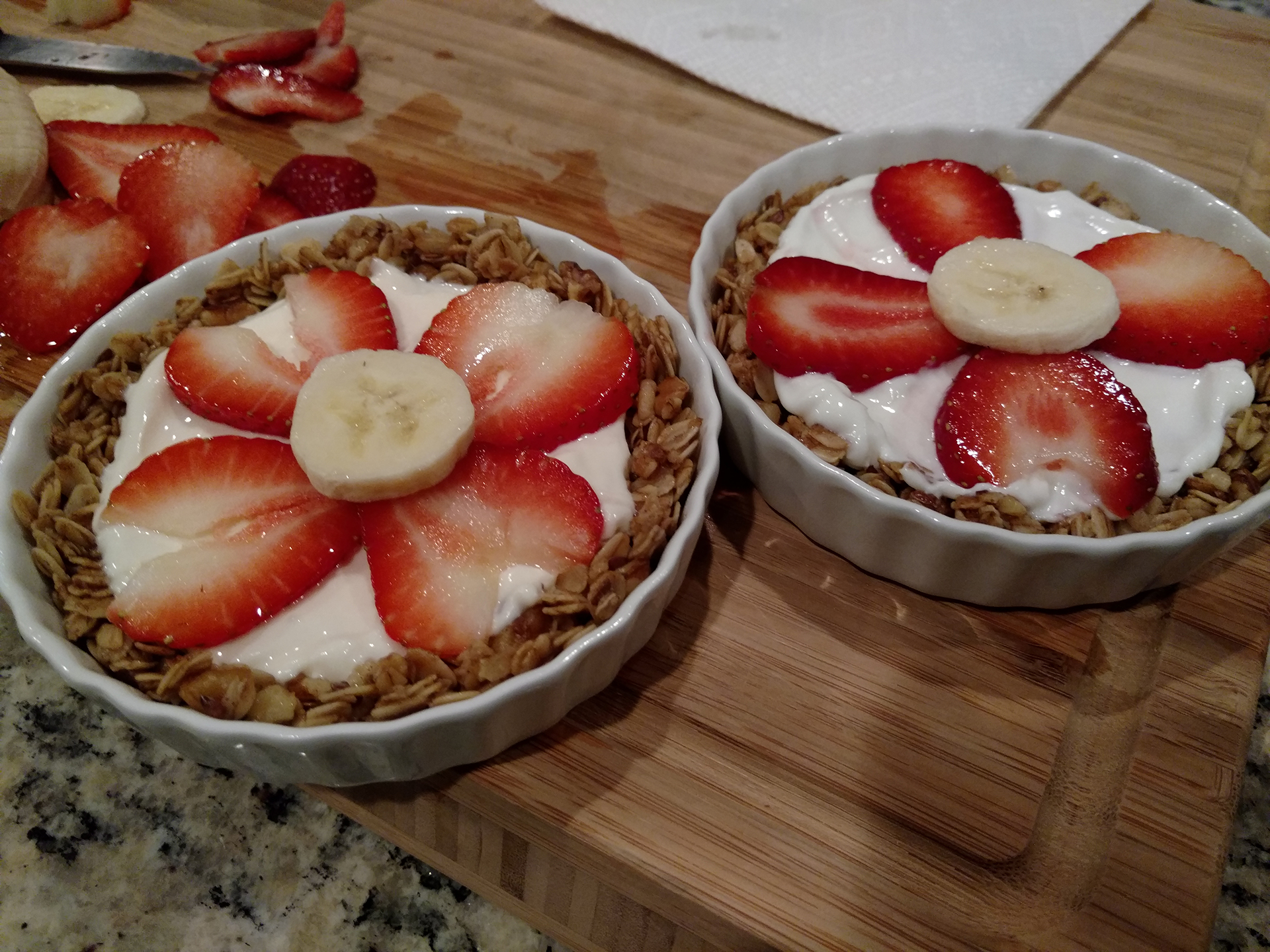 Our family eats a lot of granola and yogurt, this was a simple recipe to make eating and serving it a little more exciting.
Ingredients
1 1/2 cups old fashioned oats
1 cup walnuts finely chopped
1 tablespoon flax or sesame seeds
5 tablespoons coconut oil melted
1/4 cup honey (1/8 tastes fine, but doesn't firm up as much)
1 teaspoon vanilla extract
1/2 teaspoon cinnamon ground
2 cups greek yogurt
4 cups mixed fruit for topping, (strawberries, raspberries, blueberries, apples)
Directions
Pre-heat oven to 325°F.
Mix the oats, nuts, seeds, melted oil, honey, and vanilla together in a bowl until thoroughly coated.
Press mixture into mini tart pans using your hands.
Bake in the center rack of the oven for about 15 to 17 minutes, or until golden. Immediately after you remove the tart shells from the oven, use the back of the spoon to press down the centers of the crust to create more of an indentation, and push up the sides. Carefully remove tarts from pans (optional). Allow tarts to cool on wire rack.
Fill each tart with 3 to 4 tablespoons yogurt, smooth out evenly. Arrange the fruit on top and serve immediately.
Source: Jessica Gavin