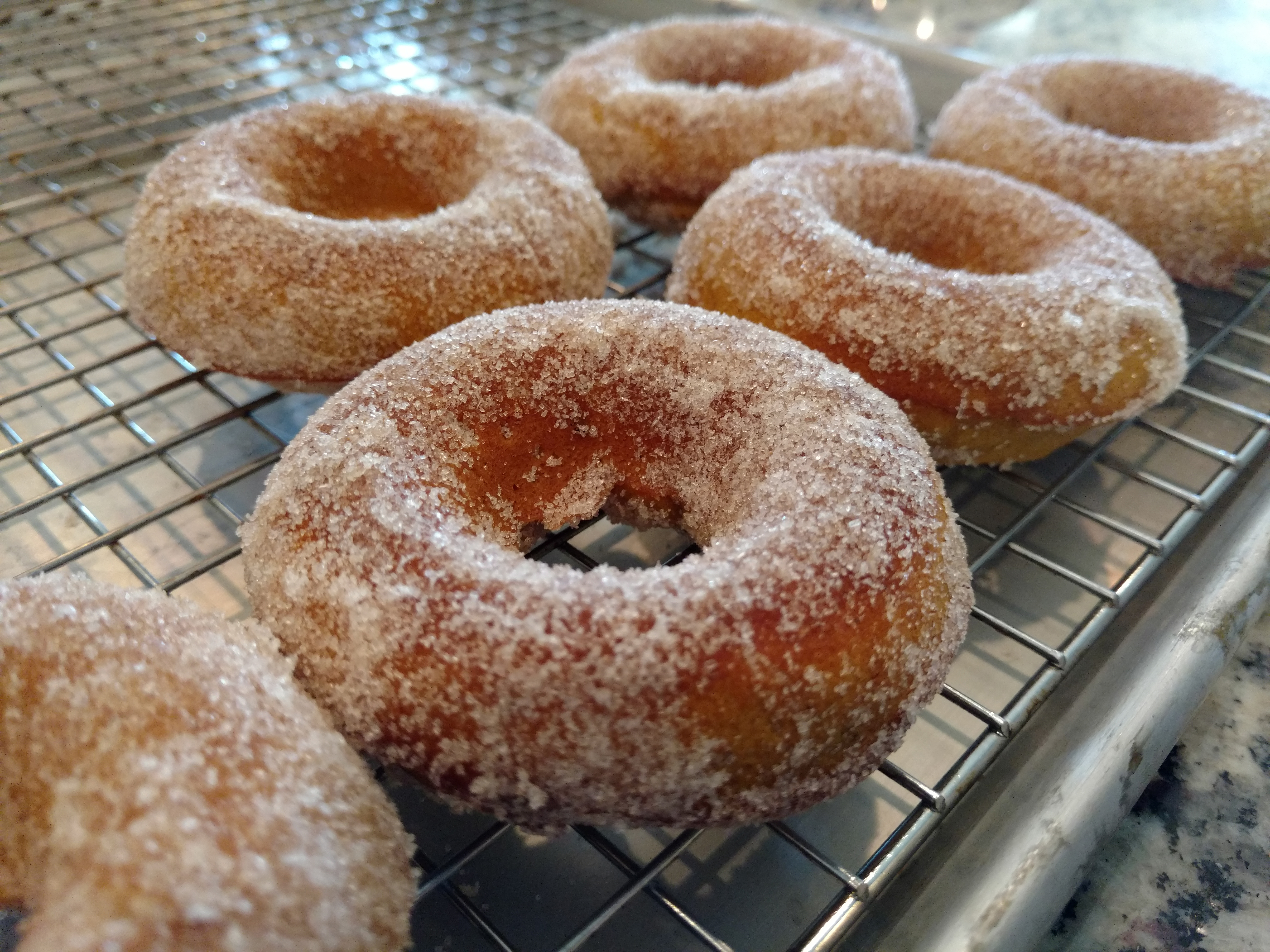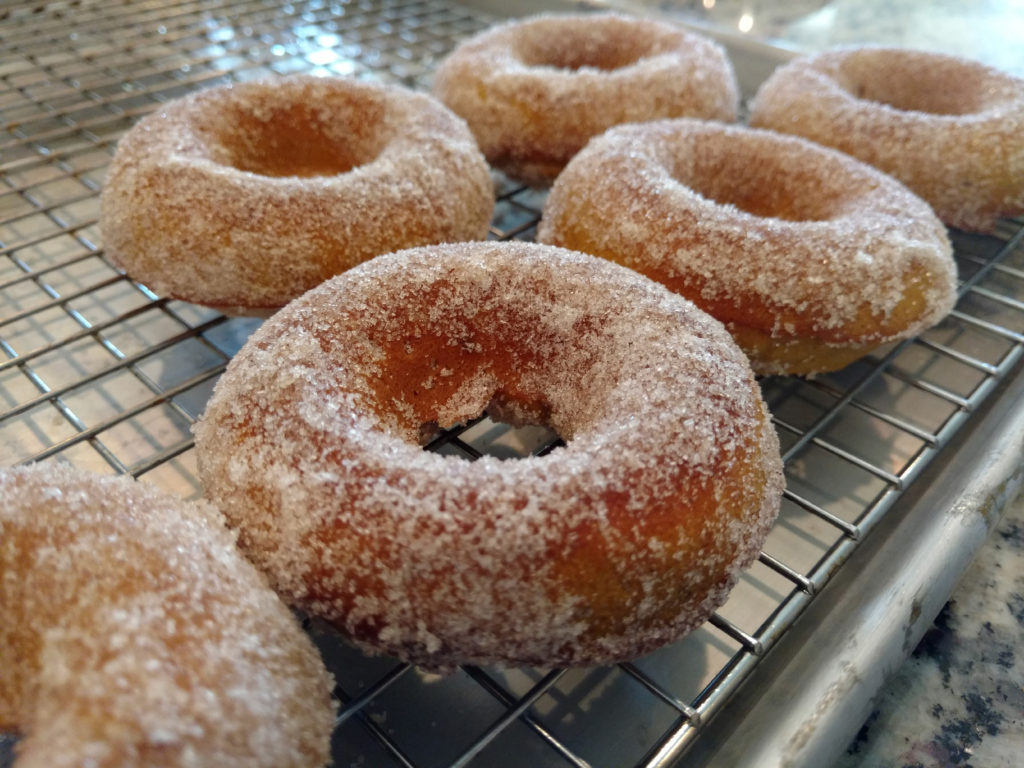 We love donuts at our house, I finally broke down a bought a donut pan. Our first attempt were these moist pumpkin donuts, there will be more on the way like chocolate chip or apple cider.
Ingredients
1/2 cup vegetable oil or olive oil
3 large eggs
1 cup granulated sugar
1 1/2 cups pumpkin purée (canned pumpkin)
1 1/2 teaspoons pumpkin pie spice
1 1/2 teaspoons salt
1 1/2 teaspoons baking powder
1 3/4 cups + 2 tablespoons All-Purpose Flour
Directions
Preheat the oven to 350°F. Lightly grease standard doughnut pan.
Beat together the oil, eggs, sugar, pumpkin, spices, salt, and baking powder until smooth.
Add the flour, stirring just until smooth.
Fill the wells of the doughnut pans about 3/4 full; use a scant 1/4 cup of batter in each well.
Bake the doughnuts for 15 to 18 minutes, or until a cake tester inserted into the center of one comes out clean.
Remove the doughnuts from the oven, and after about 5 minutes, loosen their edges, and transfer them to a rack to cool.
While the doughnuts are still warm, brush them lightly with melted butter and toss in cinnamon-sugar mixture.
Source: King Arthur Flour