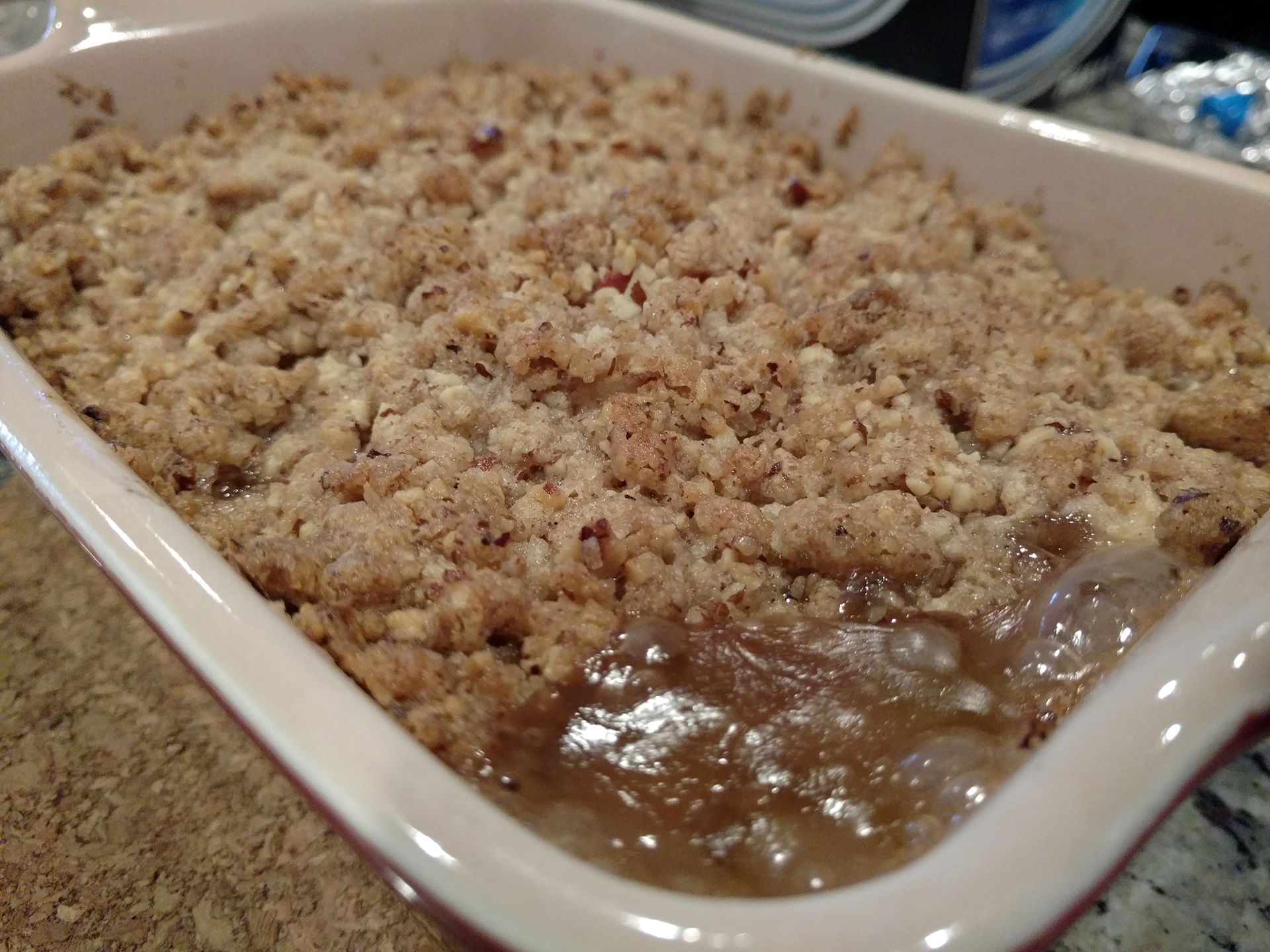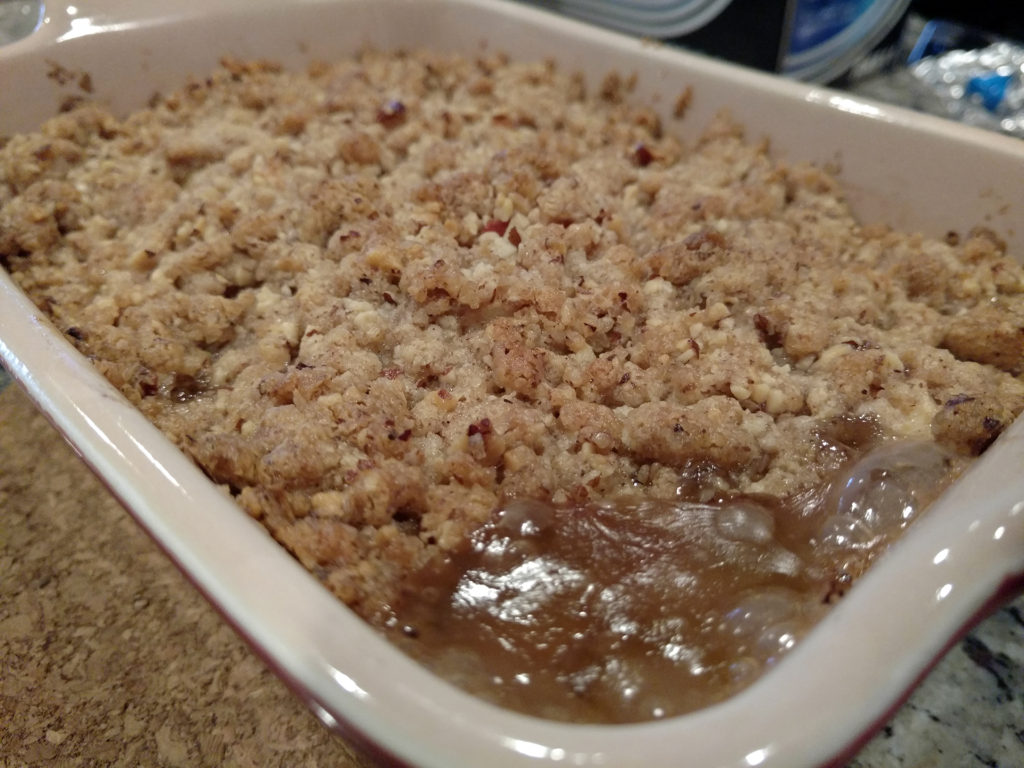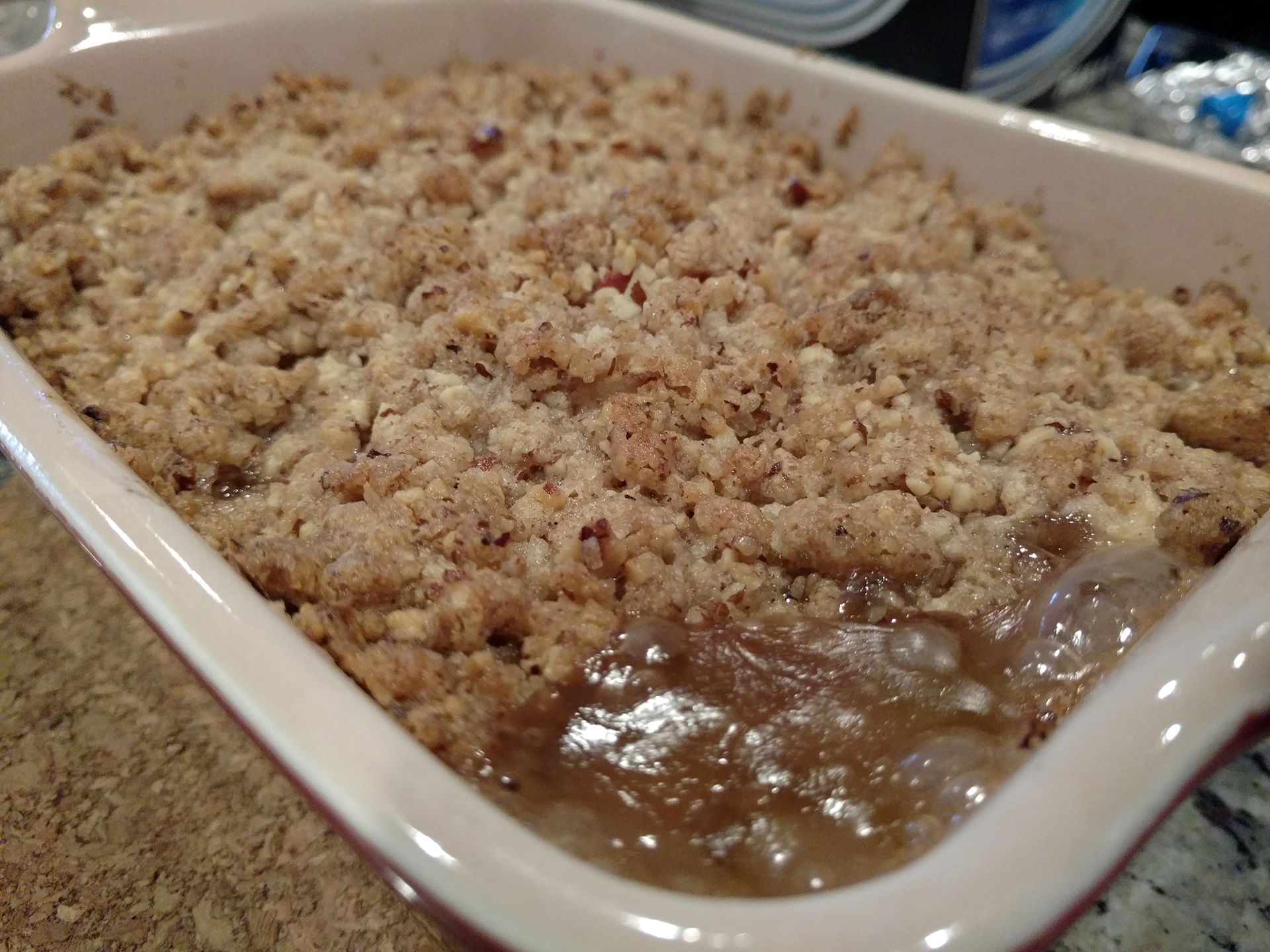 A classic childhood favorite combines my favorite fruit and a crumbly sweet topping. Great by itself or with a scoop of ice cream on top.
Ingredients
Topping
100 grams (3 3/4 ounces, about 3/4 cup) all purpose flour
165 grams (5 3/4 ounces, about 3/4 cup) raw (Turbinado) sugar
1 1/2 teaspoons nutmeg
1 teaspoon kosher salt
100 grams (3 3/4 ounces, about 1 cup) pecans
145 grams (5 ounces, 10 tablespoons) unsalted butter, cut into small cubes and chilled
Apples
4 Fuji apples, cored and diced
3 tablespoons sugar
1 tablespoon cornstarch
1/2 teaspoon kosher salt
2 tablespoons vanilla extract
Directions
Pre-heat oven to 375°F. In a food processor, pulse flour, raw sugar, nutmeg, and salt until well combined.
Add pecans and pulse just until pecans start to break apart, 2 to 3 pulses.
Add butter and pulse until mixture resembles a coarse meal with pea-sized chunks. Transfer to a bowl and chill in refrigerator or freezer until ready to bake.
Toss apples, sugar, cornstarch, salt, and vanilla in a large mixing bowl until evenly combined. Transfer to baking dish and cover with crisp topping, spreading it into an even layer across the dish. Do not pack topping down with your hands.
Bake until topping is dark and bubbly, about 45 minutes. Let cool for at least 15 minutes before serving.
Source: Serious Eats