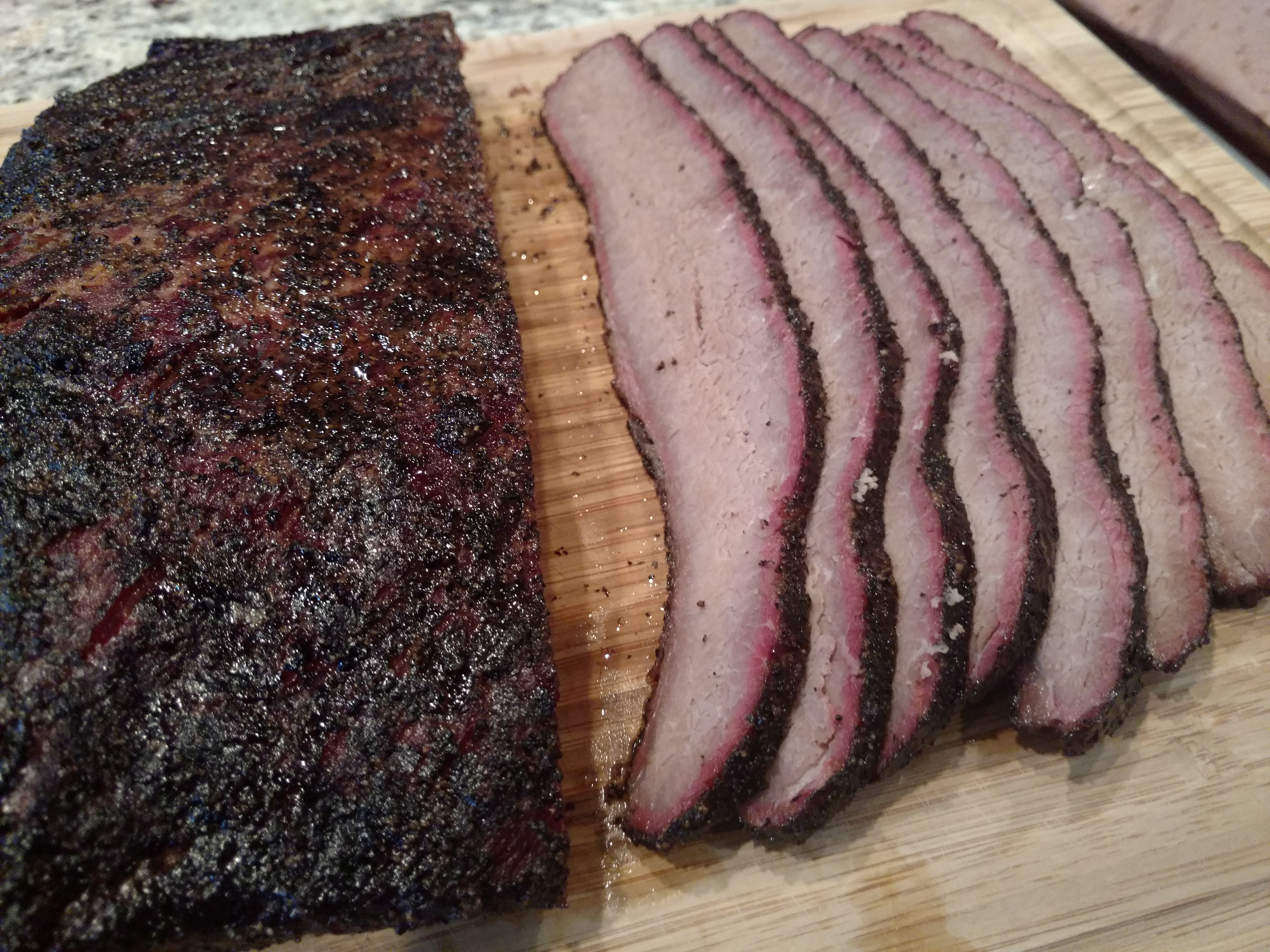 Sous Vide & Smoked Beef Brisket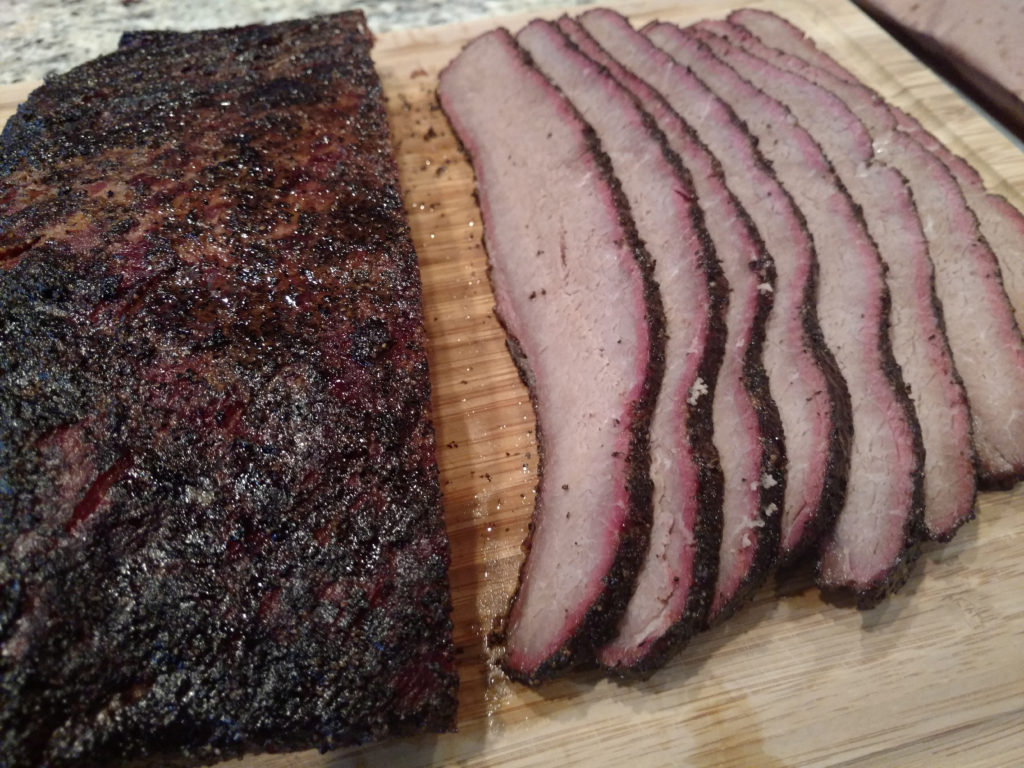 My love for brisket has only recently come about. A local BBQ restaurant started to offer a full-cut brisket option so I decided to give it a try. It is so tender and juicy, reheats well and is probably my favorite smoked meat to date.
Ingredients
3 – 4 Tablespoons Olive oil or 1/4 cup Yellow Mustard
1/4 cup Kosher Salt
2 Tbs Fresh Ground Black Pepper – I use 16 mesh per. Aaron Franklin
4-5 lbs. Beef Brisket (Flat Cut)
Directions
Preheat a large container of water to 155°F using your sous vide circulator.
Pat dry the brisket and lightly coat with oil or mustard.
Apply salt and pepper to all sides of the brisket (You can use your favorite rub here instead as well).
Place the brisket into a ziplock or vacuum sealed bag and remove all the air.
Place sealed bag with brisket inside into container.
Cook the brisket for 24 to 36 hours.
Remove from water bath and smoke in your smoker for 2-3 hours at 275°F – 300°F to add the smoky taste.
Let rest for at least 30 minutes and enjoy.
Source: Serious Eats