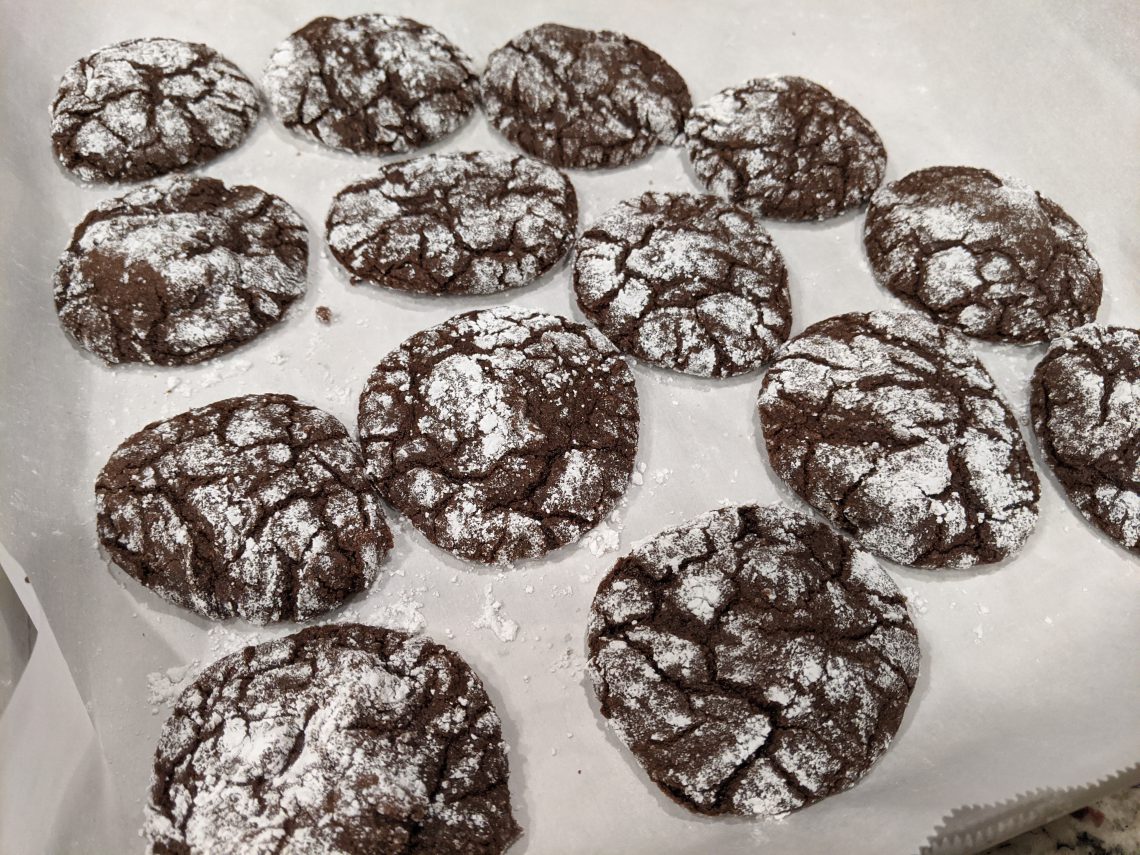 Chocolate Crinkle Cookies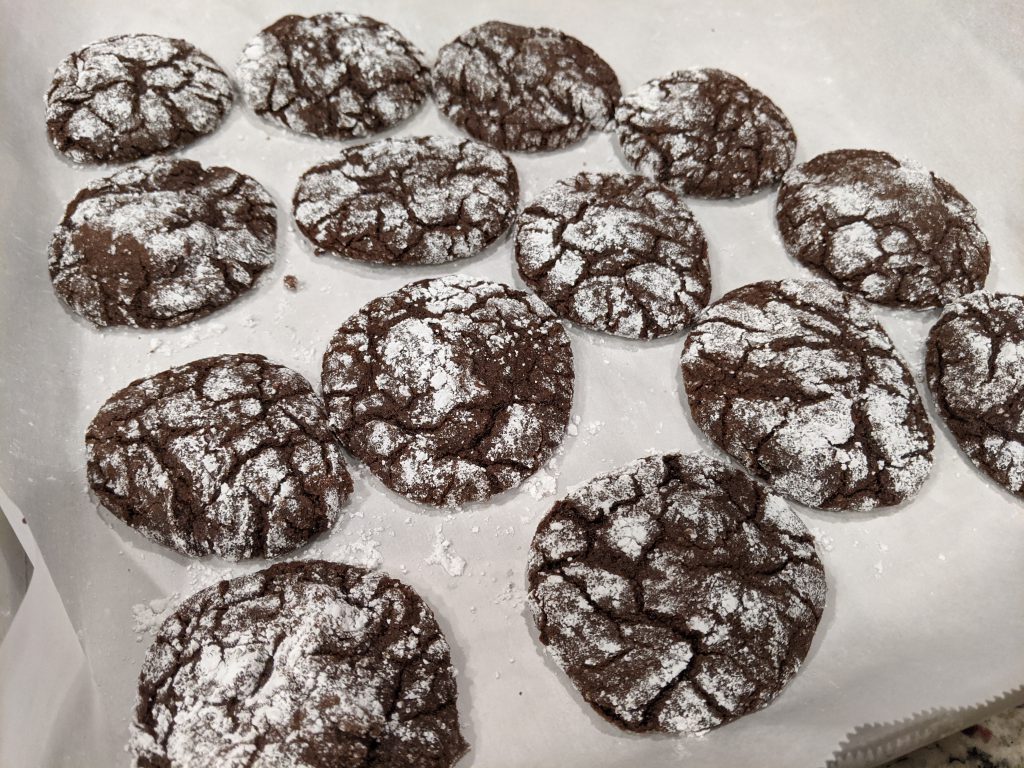 These cookies are one of my all time favorites: rich, sweet and a soft chewy texture. Don't worry you can make them all year and not just around the holidays.
Ingredients
1/2 cup (2.5 oz) all-purpose flour
1/4 cup (0.75oz) Dutch-processed cocoa powder
1/2 teaspoon baking powder
1/8 teaspoon baking soda
1/4 teaspoon kosher salt
3/4 cup (5.25oz) packed brown sugar
1 large egg plus 1 large egg yolk
1/2 teaspoon vanilla extract
2 ounces unsweetened chocolate
2 tablespoons unsalted butter
1/4 cup (1.75 oz) sugar
1/4 cup (1.0oz) powdered sugar
Directions
Preheat oven to 325 degrees and line a baking sheet with parchment paper.
In a medium bowl, whisk together flour, cocoa, baking powder, baking soda, and salt.
In a large bowl, stir together brown sugar, egg and egg yolk, and vanilla until combined.
Chop chocolate into medium pieces, place in microwave safe bowl and heat at 50% power until melted, 1-2 minutes. Stir until combined.
Add chocolate to brown sugar until combined. Stir in flour mixture until no flour is visible.
Let dough sit at room temperature for 10 minutes.
Prepare two small prep bowls, one with sugar and one with powered sugar.
Dish out 12 balls (about 2 tablespoons each) and roll in sugar bowl and then powered sugar bowl.
Bake until puffed and cracked, but centers are still soft, about 11 minutes.
Let cool for roughly 30 minutes before enjoying.
Source: America's Test Kitchen – Baking Book for Young Chefs