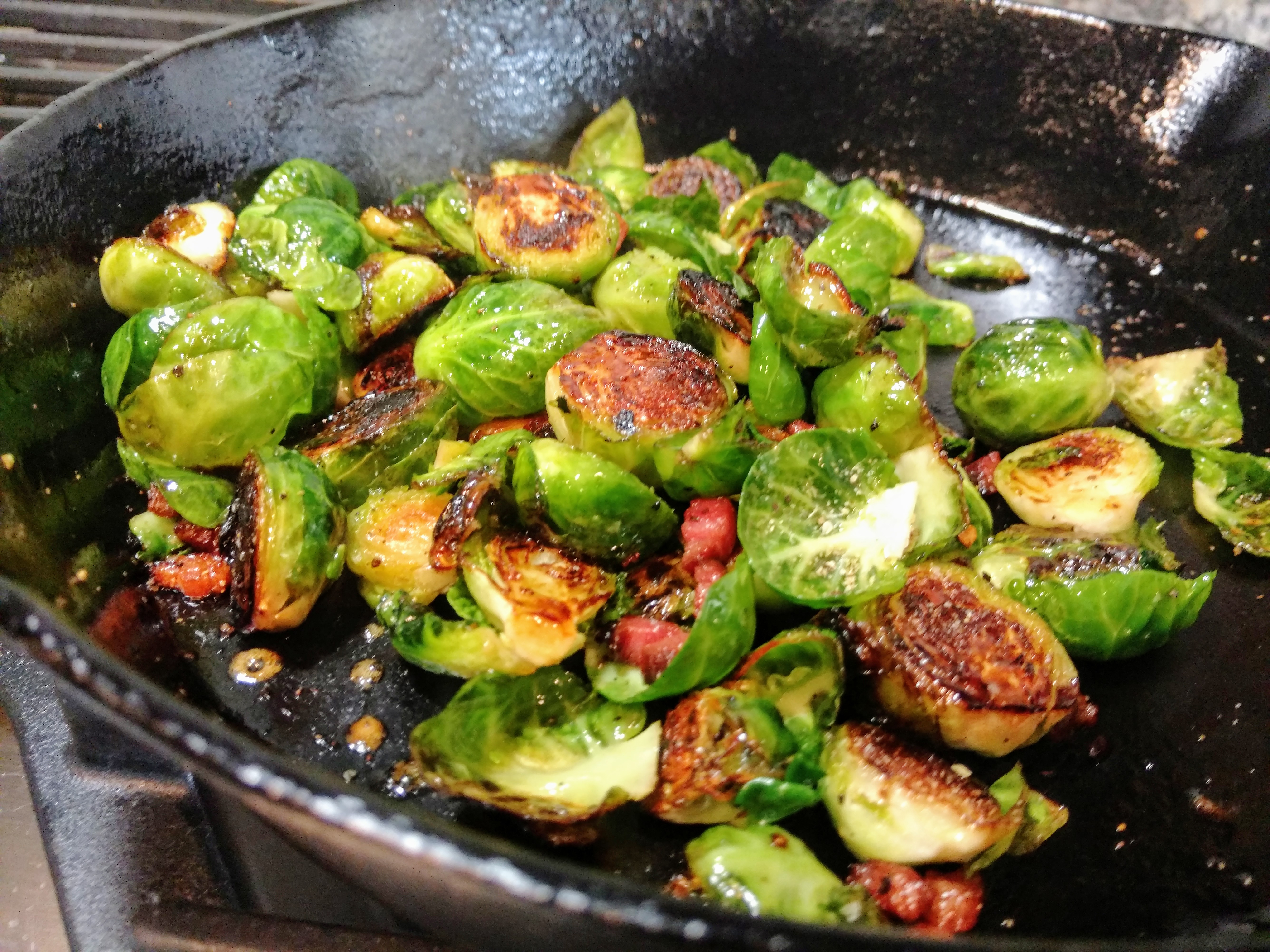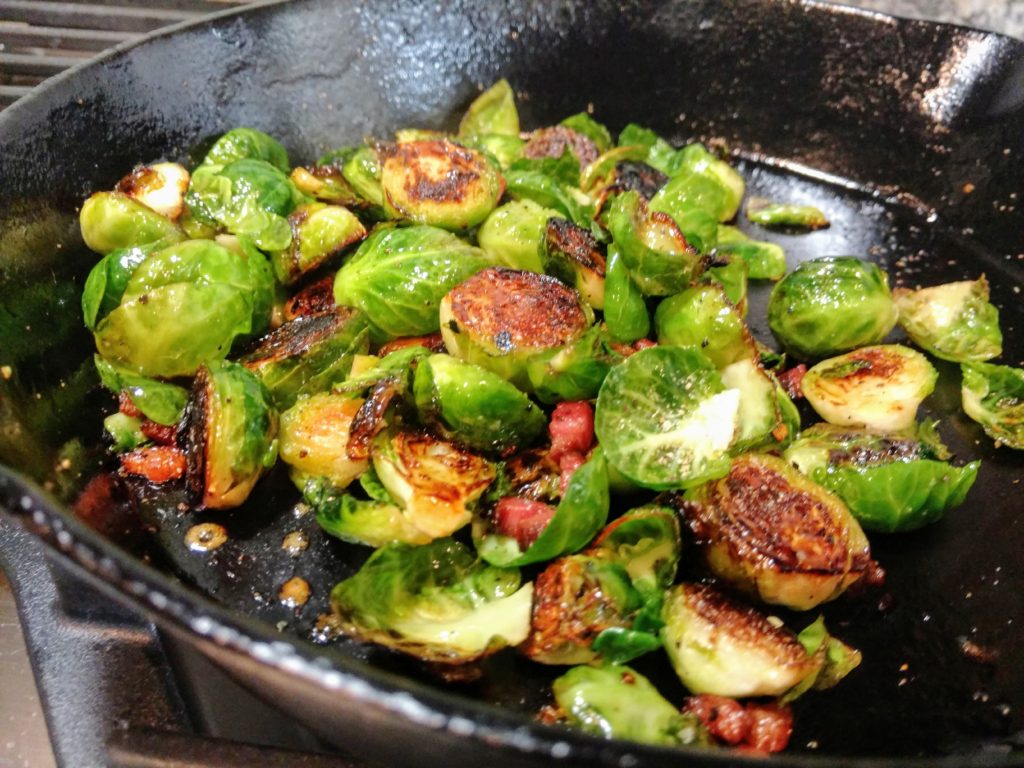 It wasn't until I tried some roasted brussel sprouts and bacon at a local restaurant that they started to get on radar for a new vegetable to add to my diet. We have made this quite a few times and I am always quite pleased with the results.
Ingredients
1 lb. small to medium brussel sprouts, trimmed and halved
4 tbs. olive oil
4 tsp. honey
kosher salt
4 garlic cloves
1/4 tsp. red pepper flakes
3oz. bacon, small cubes
Directions
In a large bowl, toss the sprouts with 1 tablespoon of oil, 2 teaspoons of honey and 1/2 teaspoon of salt. Set aside.
In a large cast-iron skillet, combine the remaining 3 tablespoons of oil, the garlic and 1/4 teaspoon of pepper flakes. Set over high heat and cook, stirring occasionally, until the garlic begins to color. Scrape the mixture into a bowl and set aside.
Return the skillet to high heat. Add the sprouts cut-side down in a single layer. Cook, without moving, until deeply browned and blackened in spots, 3 to 7+ minutes.
Use the tongs to flip the sprouts cut-side up. Add bacon and cook until sprouts are charred and just tender, 3 to 5 minutes.
As they finish, return the sprouts to the bowl and toss with the garlic mixture, the remaining 2 teaspoons of honey. Season with salt and pepper flakes.
Source: Milkstreet