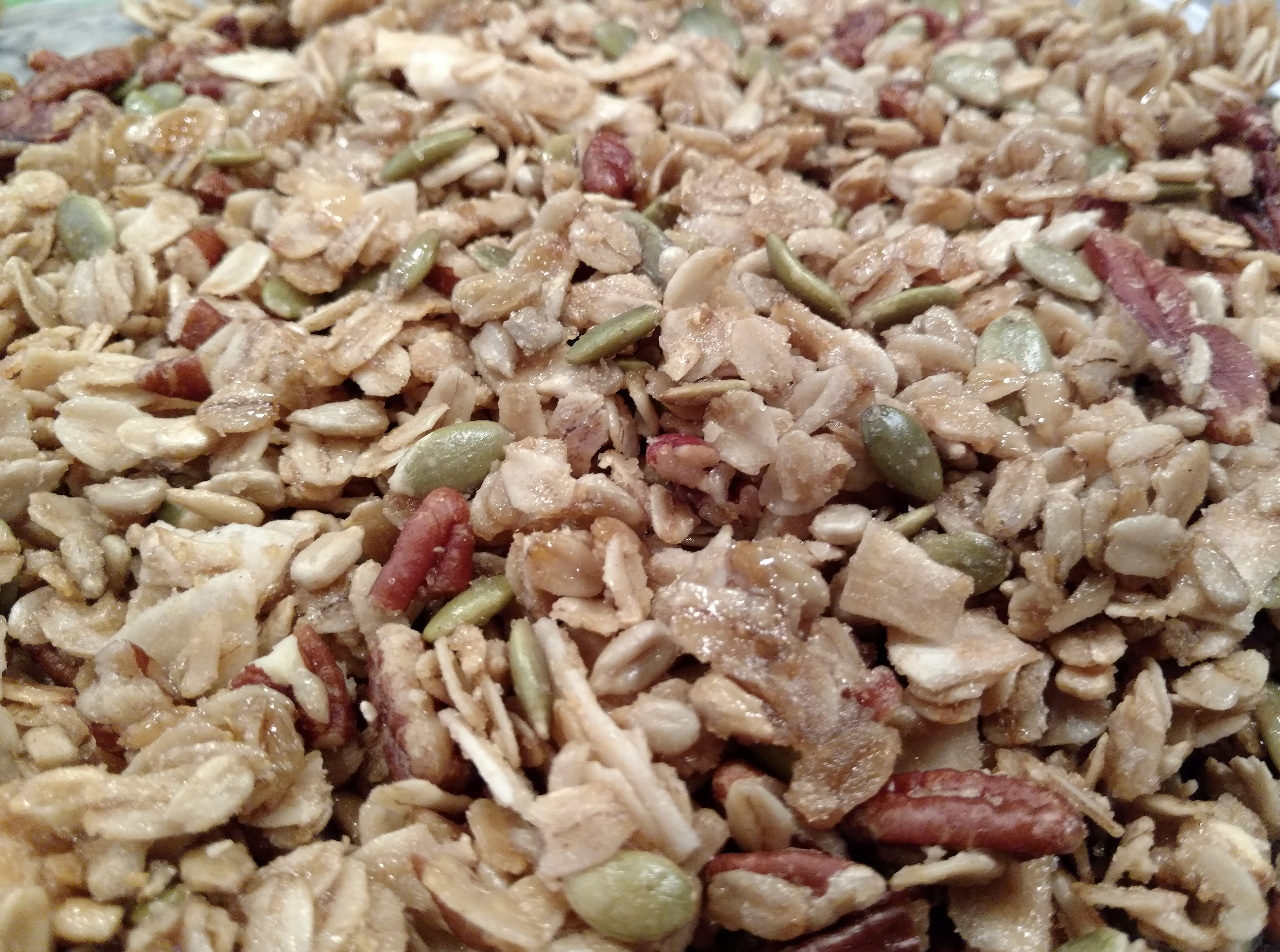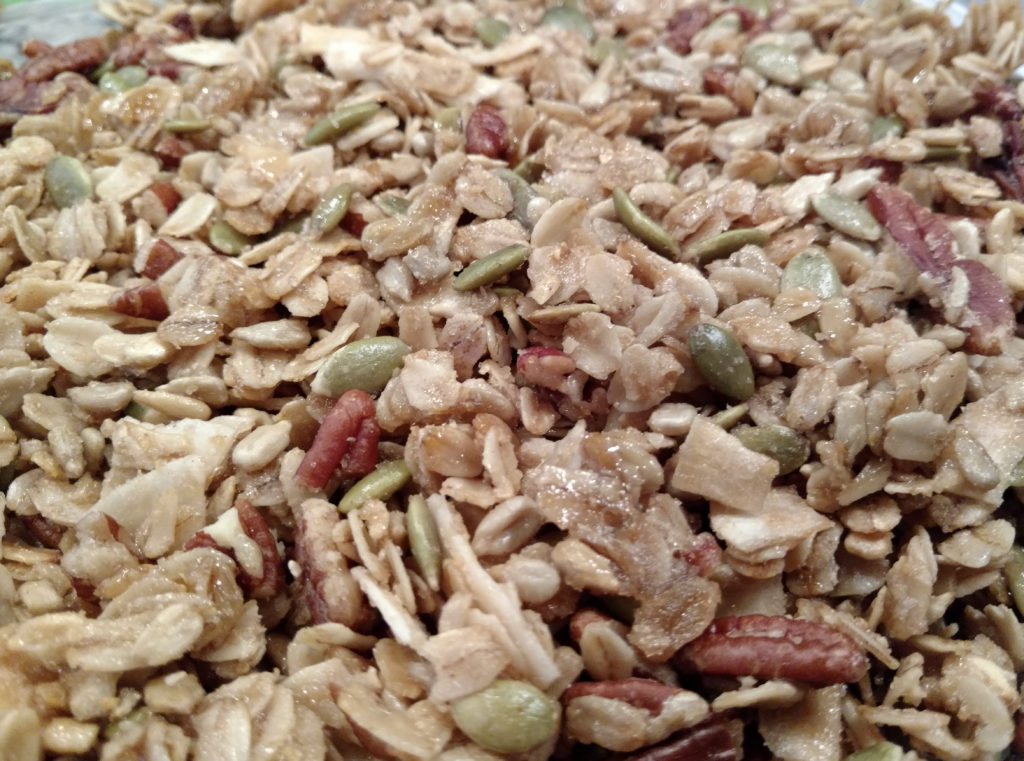 This is less of a complete recipe and more of an excellent foundation to build a granola with all of your favorite ingredients. Combinations and add-ins are endless, you may find yourself sneaking some before bed as a treat, seriously.
Ingredients
3 cups old-fashioned rolled oats (not quick oats)
1 cup hulled raw pumpkin seeds
1 cup hulled raw sunflower seeds
1 cup unsweetened coconut chips
1 1/4 cup raw pecans, broken/chopped
1/2 cup pure maple syrup
1/2 cup extra-virgin olive oil or avocado oil
1 tsp Coarse salt + some pinches at the end
Directions
Heat oven to 300° F.
Place all ingredients in a large bowl and stir to combine.
Spread granola mixture in an even layer or large rimmed baking sheet.
Bake for 45 minutes, stirring every 15 minutes.
Remove and lightly salt, let cool and store in an air tight container or up to a month.
Plan on making this again and start adding more dried fruit, honey instead of syrup, extra seeds & nuts.
Source: Food 52