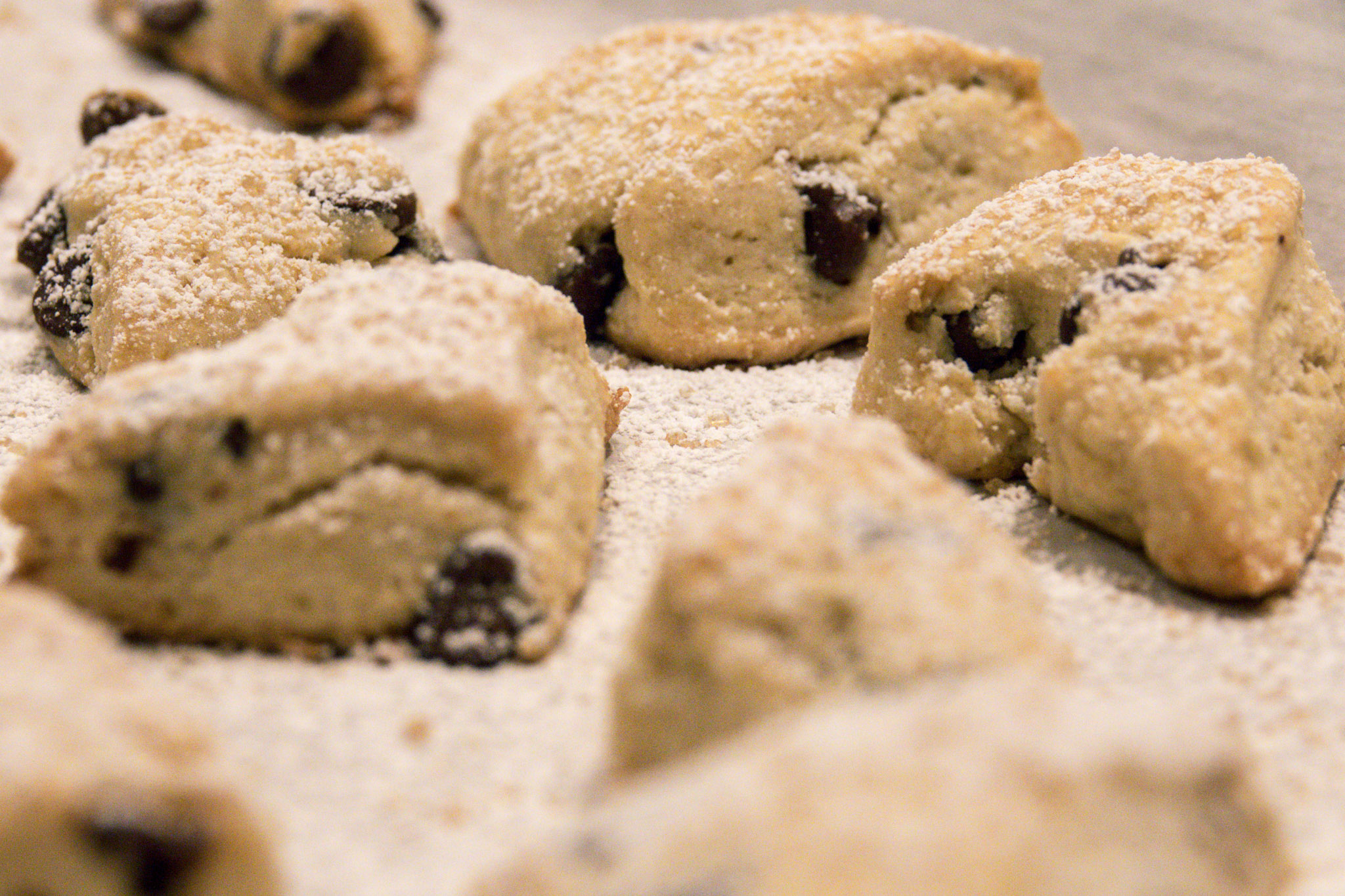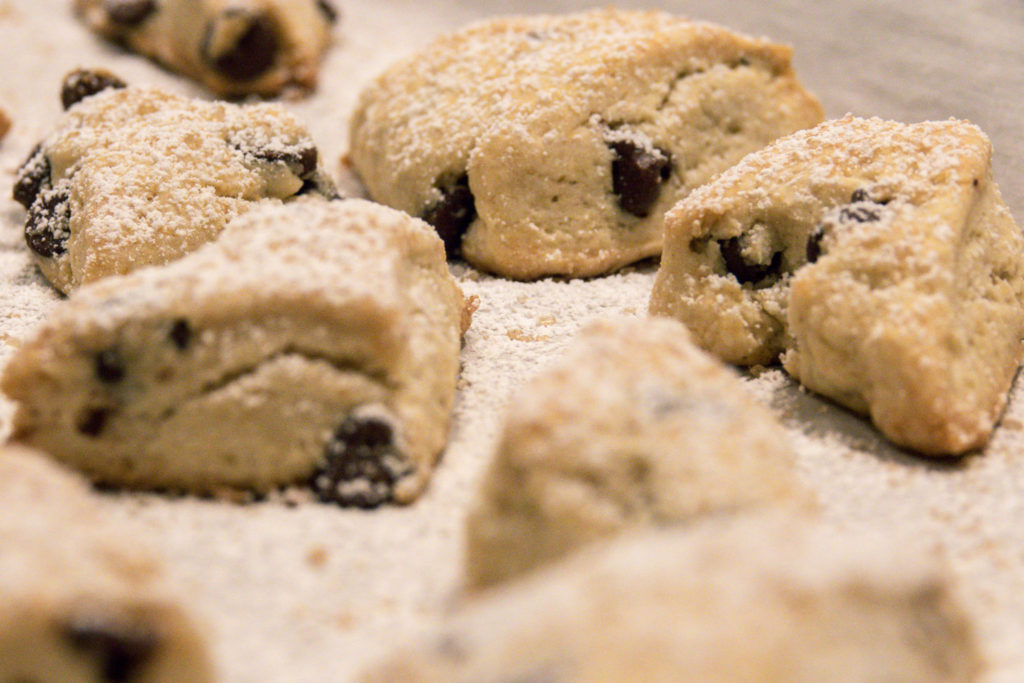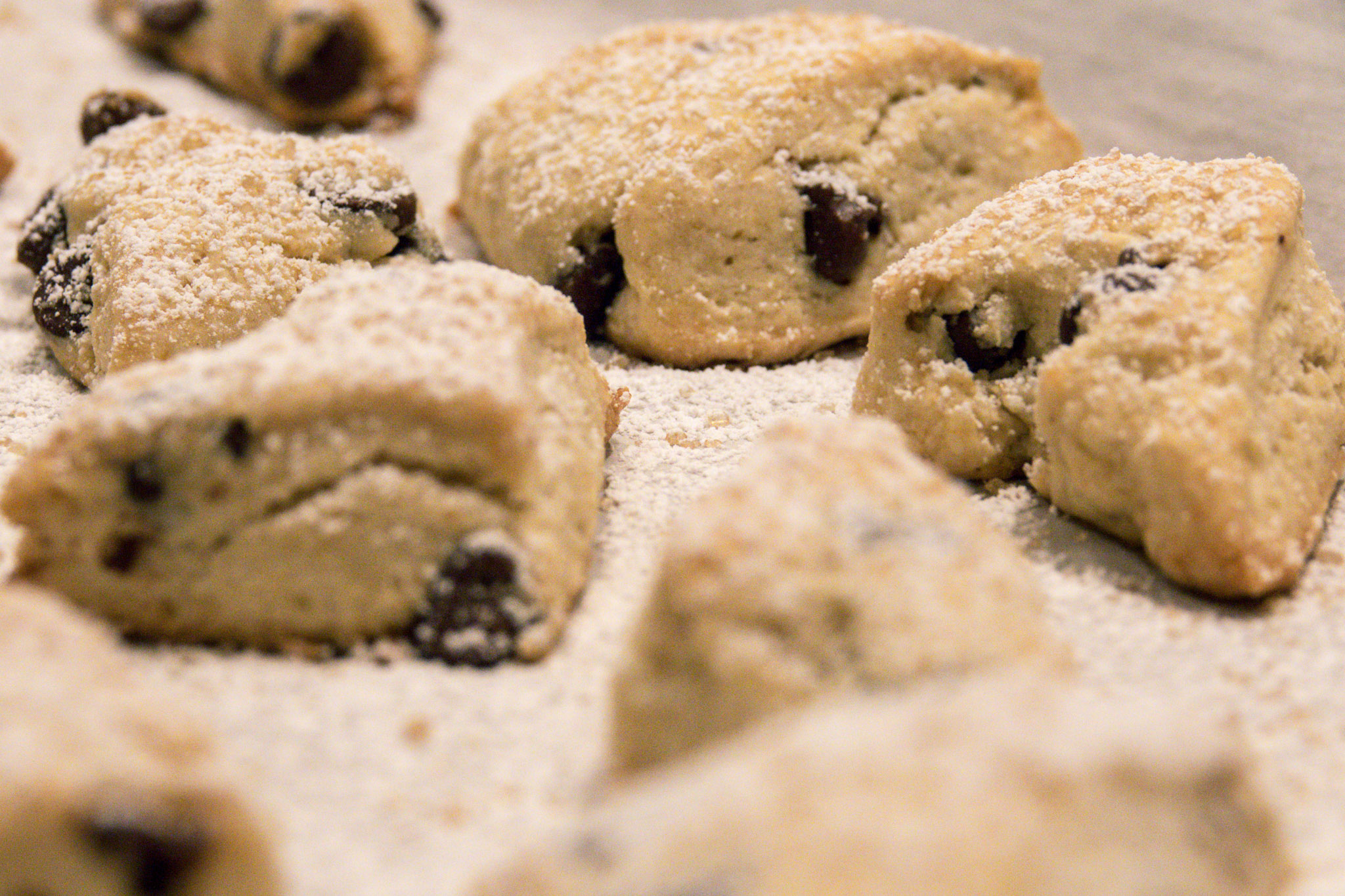 A significantly healthier option compared to most of the recipes on the site, these scones are moist with a light crunch on top.
Ingredients
9 oz. (255g) All-Purpose Flour
1 tbs. Baking Powder
2 tsp. Sugar
1 tsp. (4g) Kosher Salt
2 oz. (55g) Unsalted Butter, cold and cut into 1/2 inch cubes
6 oz. (170g) Chocolate, chopped or morsels, approx. 1 cup
2 oz. (55g) Milk, approx. 1/4 cup
6 oz. (170g) Heavy Cream, approx. 3/4 cup
Turbinado sugar
Directions
Adjust oven rack to lower-middle position and preheat to 400°F (204°C).
Sift flour into a medium bowl, then whisk in baking powder, sugar, and salt.
Add butter and smash into butter until you get a coarse meal texture.
Add milk chocolate and stir to combine.
Stir in milk and cream to form a soft dough.
Turn onto a lightly floured surface and pat into a circle of desired thickness.
Sprinkle generously with turbinado sugar, and cut into triangles with a chef's knife.
Arrange on a parchment-lined half sheet pan and bake until puffed and golden, about 25 minutes.
Source: Serious Eats