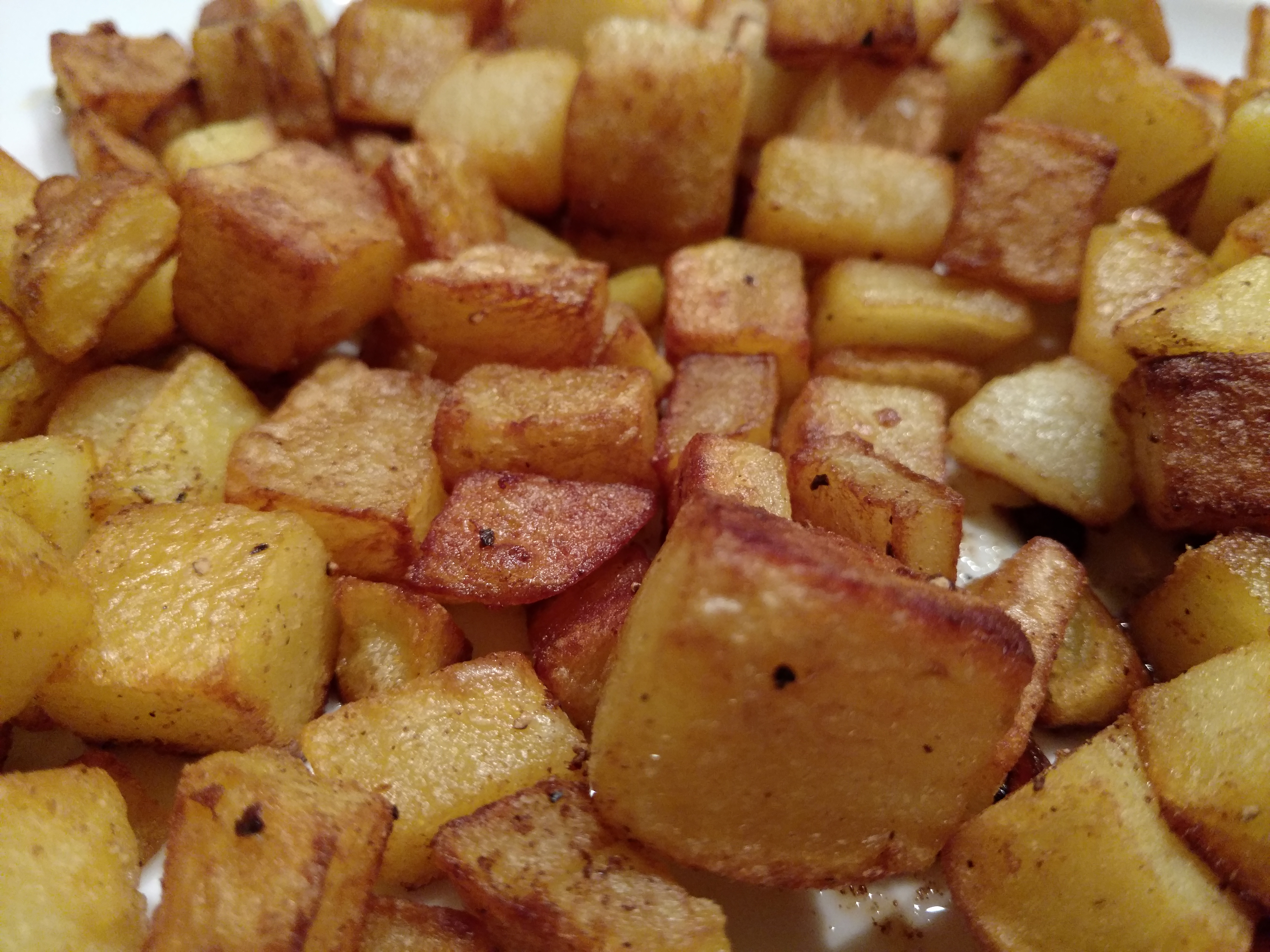 Crispy Breakfast Potatoes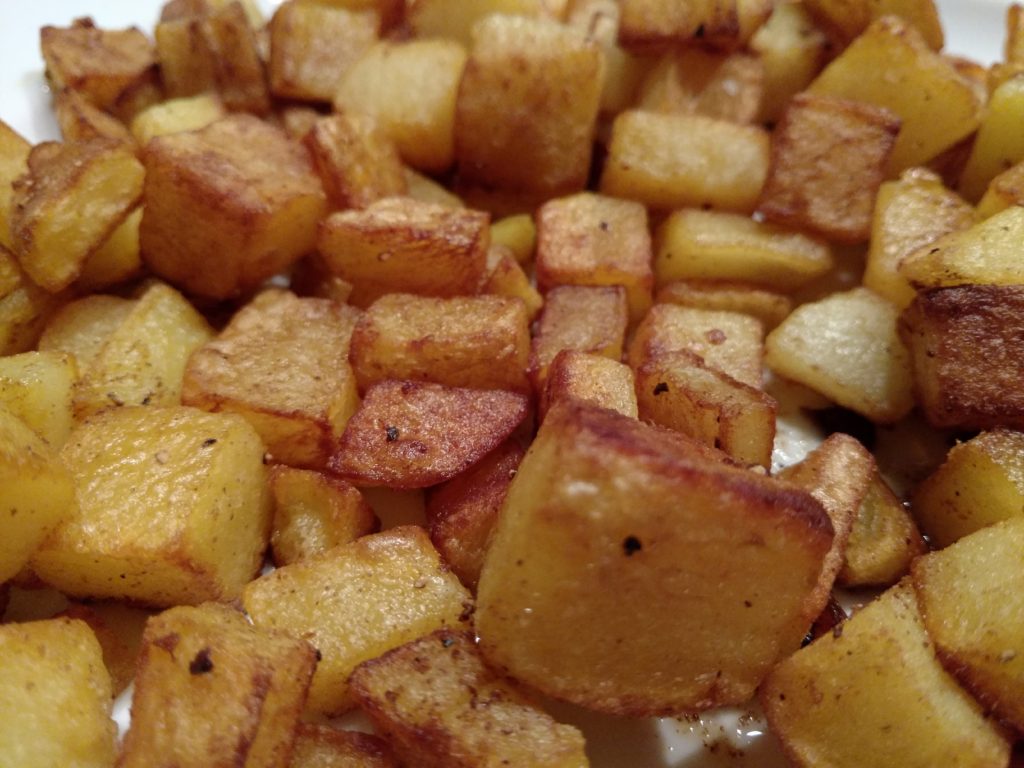 With some time and practice you can have crispy diner style potatoes at home. Duck fat has a higher smoke point and allows for the potatoes to cook hotter and increases the browning.
Ingredients
1 tbs. duck fat or butter
2 cup diced potatoes
1 tsp kosher salt
1/4 tsp smoked paprika
1/4 tsp black pepper
a few shakes garlic salt
Directions
Clean and dice potatoes.
Boil potatoes until a fork can be easily inserted.
Add duck fat or butter into a 12″ skillet and melt on medium high heat.
Add potatoes, paprika and some of the salt. Toss to combine while it cooks and stir every few minutes.
Cook until most of the potatoes are brown crispy about 20 minutes, reducing the heat as time goes on to just below medium.
Add a little salt and pepper and serve.
Additionally, you can add some onion and ground sausage to turn this into the base of a great skillet meal.
Source: Me