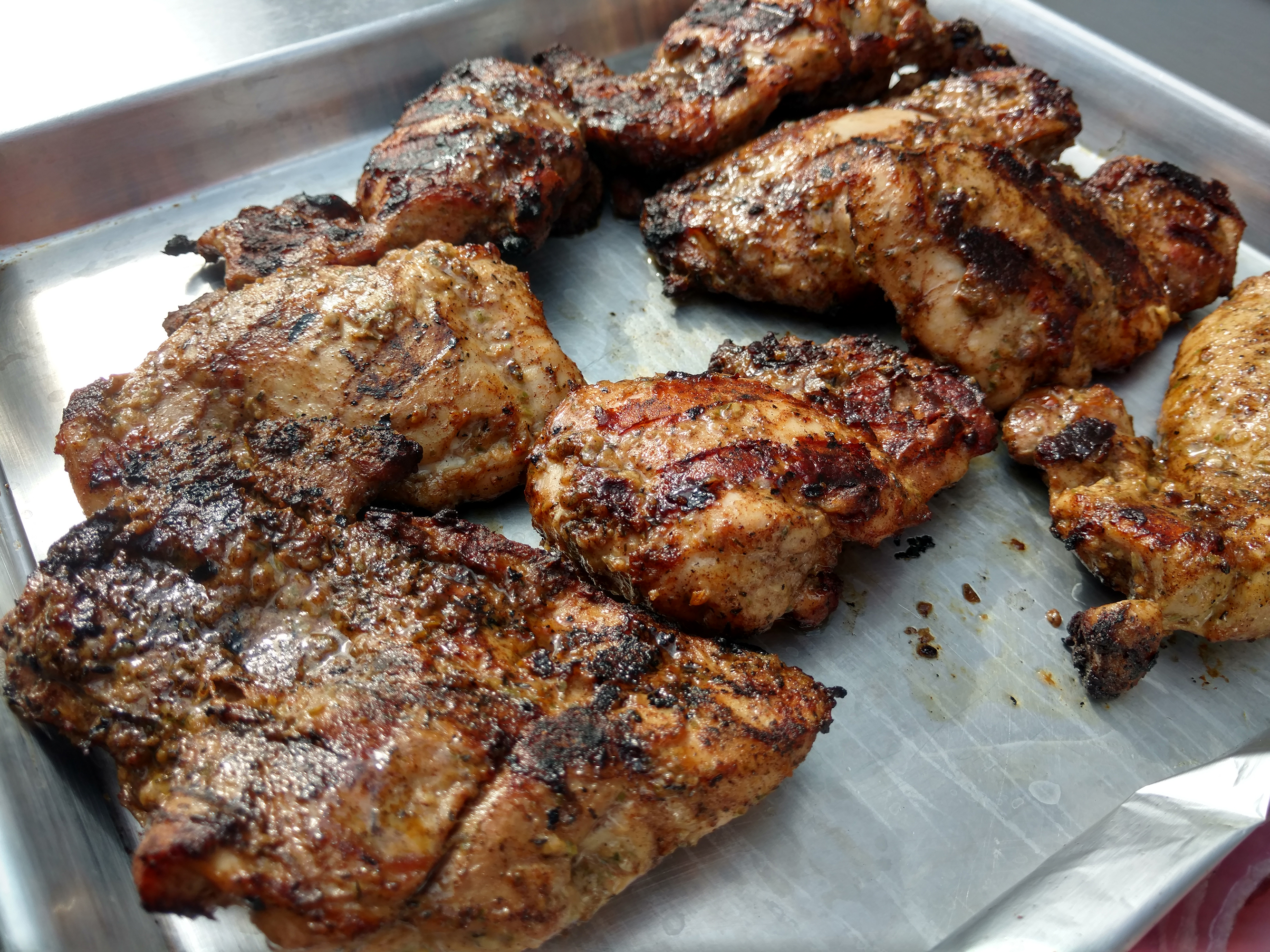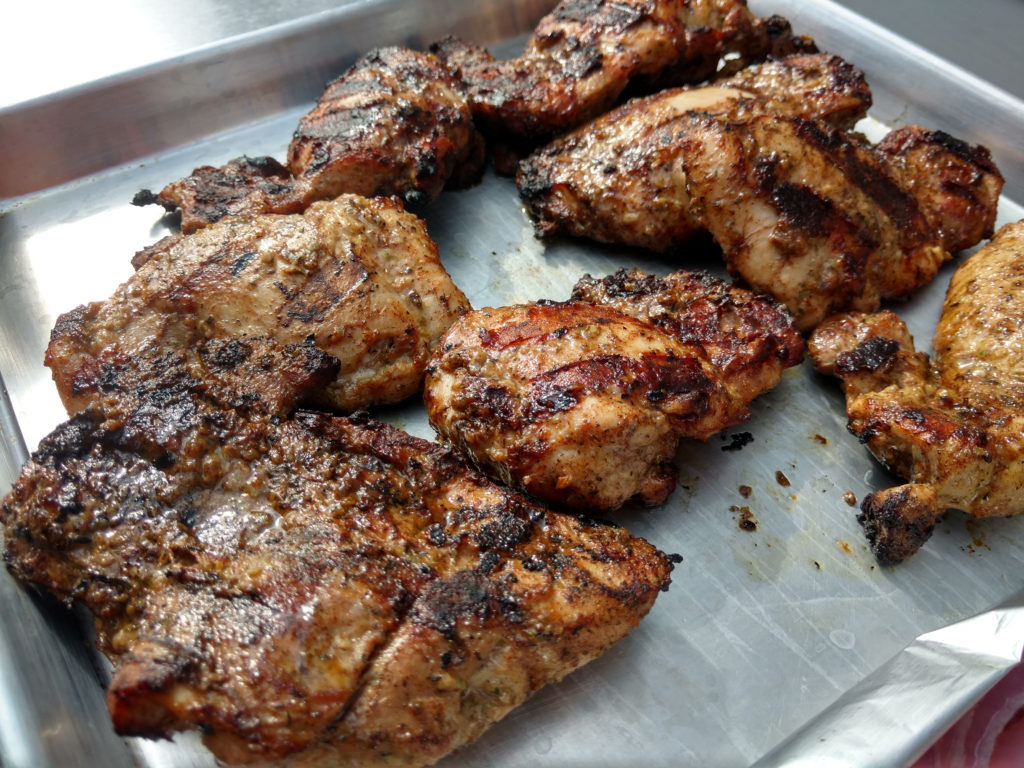 A friend bought me a small jar of Jerk paste to try out one time and we were really excited to have another way to spice up chicken. This recipe is the closest to date that produces a thick paste for seasoning and marinades.
Ingredients
4 fl. oz (120 mL) vegetable/olive oil
4 oz. (113g) roughly chopped onion
2.5 oz (71g) roughly chopped green onion
2 fl. oz. (60 mL) dark rum
2 fl. oz. (60 mL) soy sauce
1 tbsp (6g) ground allspice
1 tbsp (6g) ground cinnamon
4 tsp (4g) thyme
1.5 tsp (5g) salt
1.5 tsp (3g) ground nutmeg
1 tsp (2g) ground cloves
1 to 2 Scotch bonnet peppers, stems and seeds removed, rough chopped (habanero is a close substitute) – wear gloves
Directions
Combine all seasoning ingredients in blender / food processor. Puree to a smooth, thick paste. It will thicken in the fridge.
Using gloves rub Jerk seasoning on chicken or other meat of choice.
Produces enough sauce for roughly 15 lbs. of meat.
Source: The Professional Chef