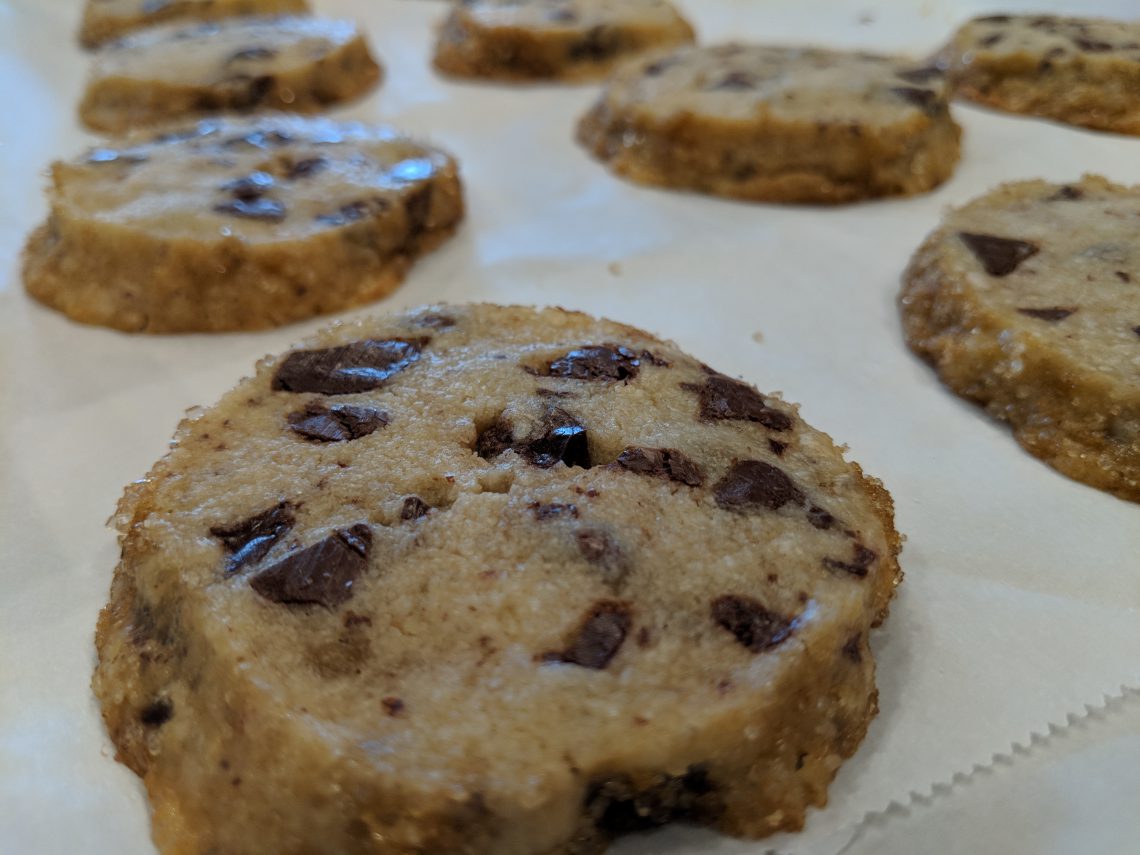 Chocolate Chunk Shortbread Cookies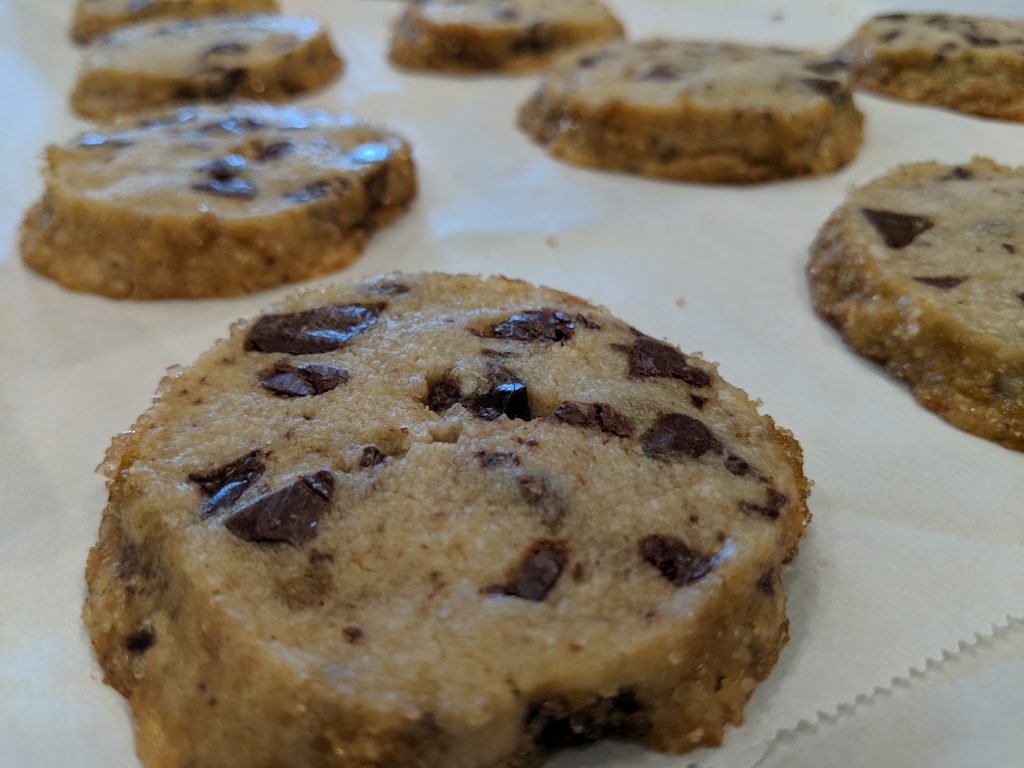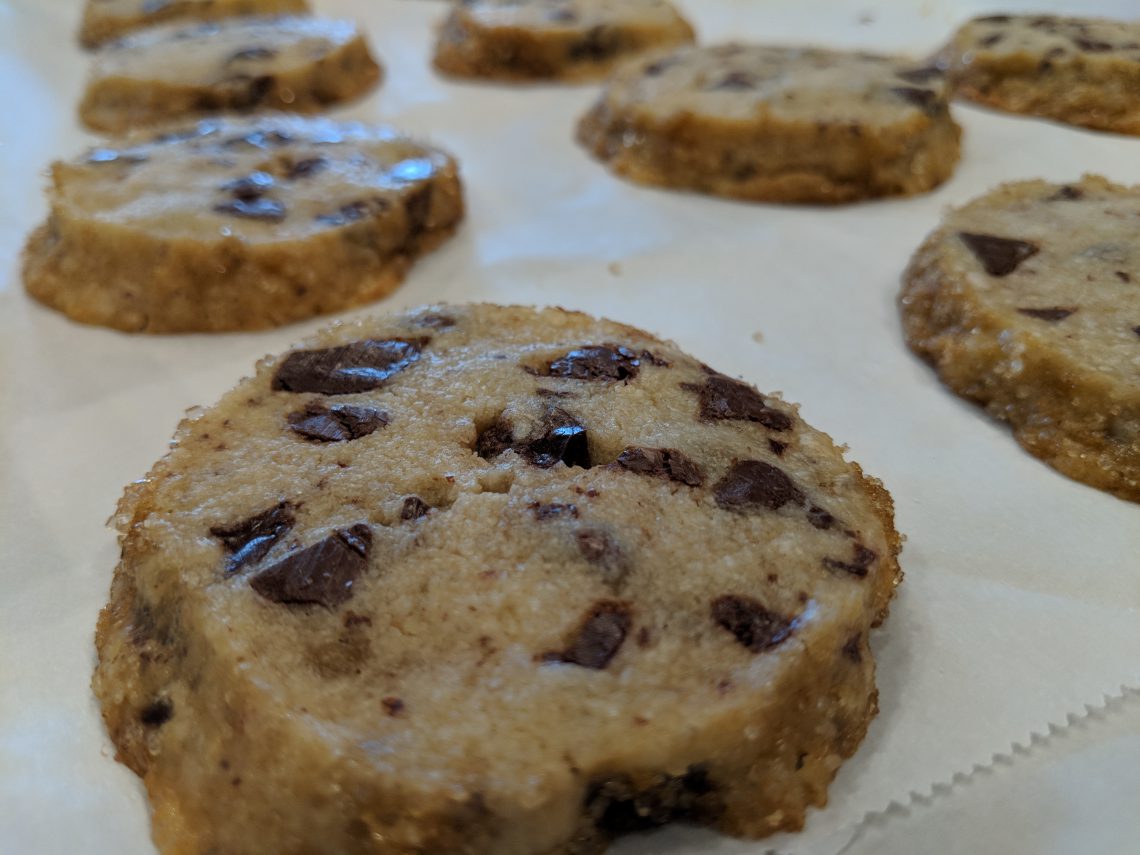 This recipe has generated a huge amount of discussion on the internet, claiming to be a better "chocolate chip cookie". I would have to say that I agree if it wasn't for the soft gooey centers of traditional style cookies.
Ingredients
1 cup plus 2 tablespoons (2-1/4 sticks) cold salted butter, cut into 1/2-inch pieces. (if using unsalted butter add 3/4 teaspoon kosher salt to the flour)
1/2 cup granulated sugar
1/4 cup (packed) light brown sugar
1 teaspoon vanilla extract
2-1/4 cups all-purpose flour
6 ounces semisweet or dark chocolate, chopped chunky
1 large egg, beaten to blend
Turbinado sugar
Flaky sea salt
Directions
Using stand mixer with the paddle attachment, beat butter, granulated sugar, brown sugar, and vanilla on medium-high speed until super light and fluffy, 3–5 minutes.
With mixer on low speed, slowly add flour, followed by chocolate chunks, and beat just to blend.
Divide dough in half, form dough into a log shape roughly 2″ in diameter. Chill until firm, about 2 hours.
Preheat oven to 350°. Line a rimmed baking sheet with parchment paper. Brush outside of logs with egg wash. Roll logs in demerara sugar.
Slice each log into 1/2″ thick rounds. Arrange on prepared baking sheet about 1″ apart. Sprinkle with sea salt. Bake cookies until edges are just beginning to brown, 12–15 minutes.
Note: Cookie dough can be made 1 week ahead or frozen up to 1 month. Cookies can be baked 5 days ahead. Store in plastic wrap or an airtight container.
Source: Alison Roman – Dining In