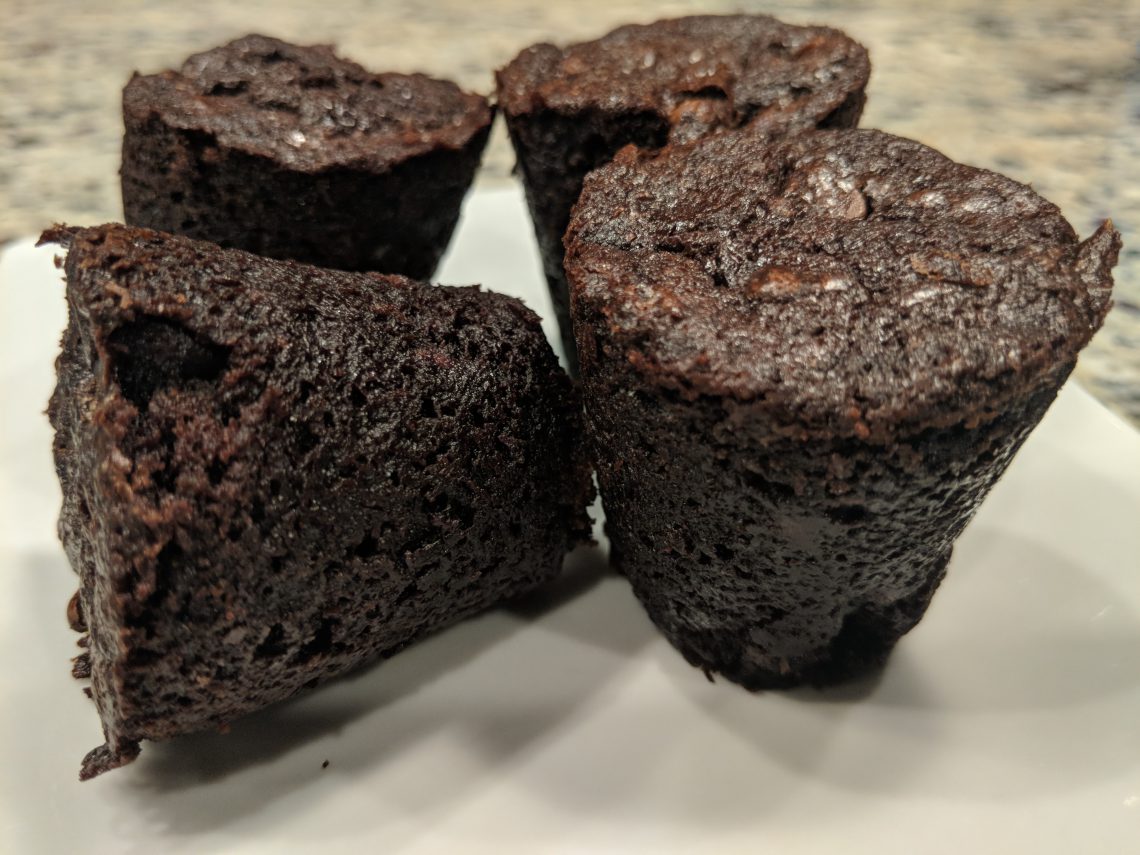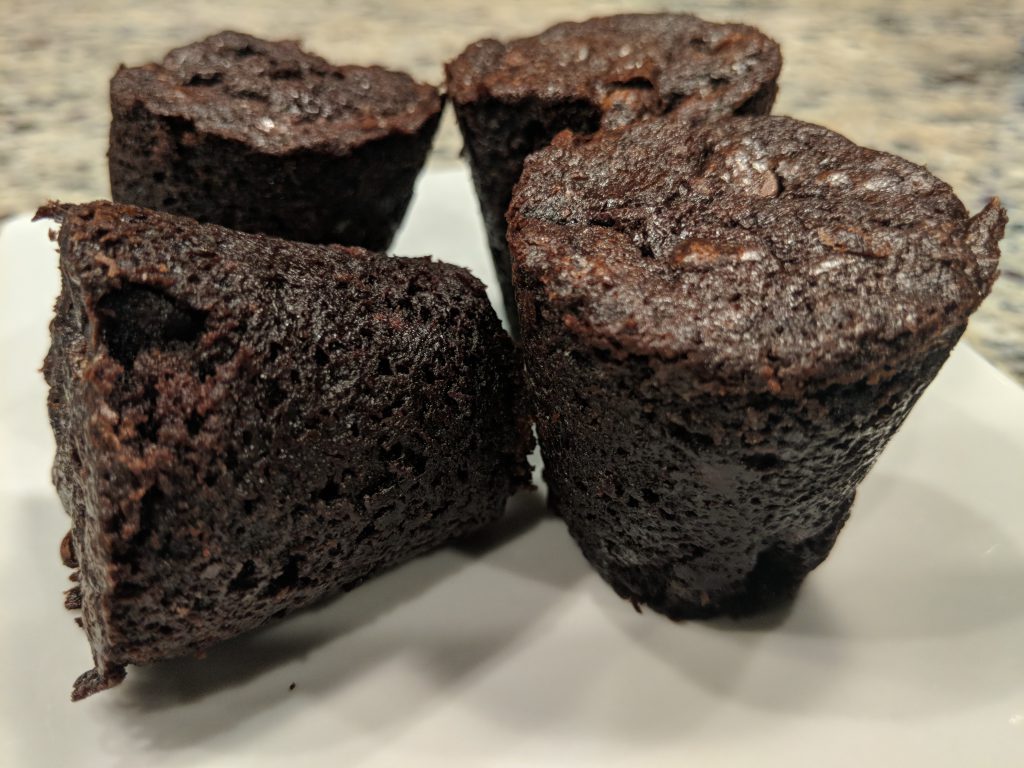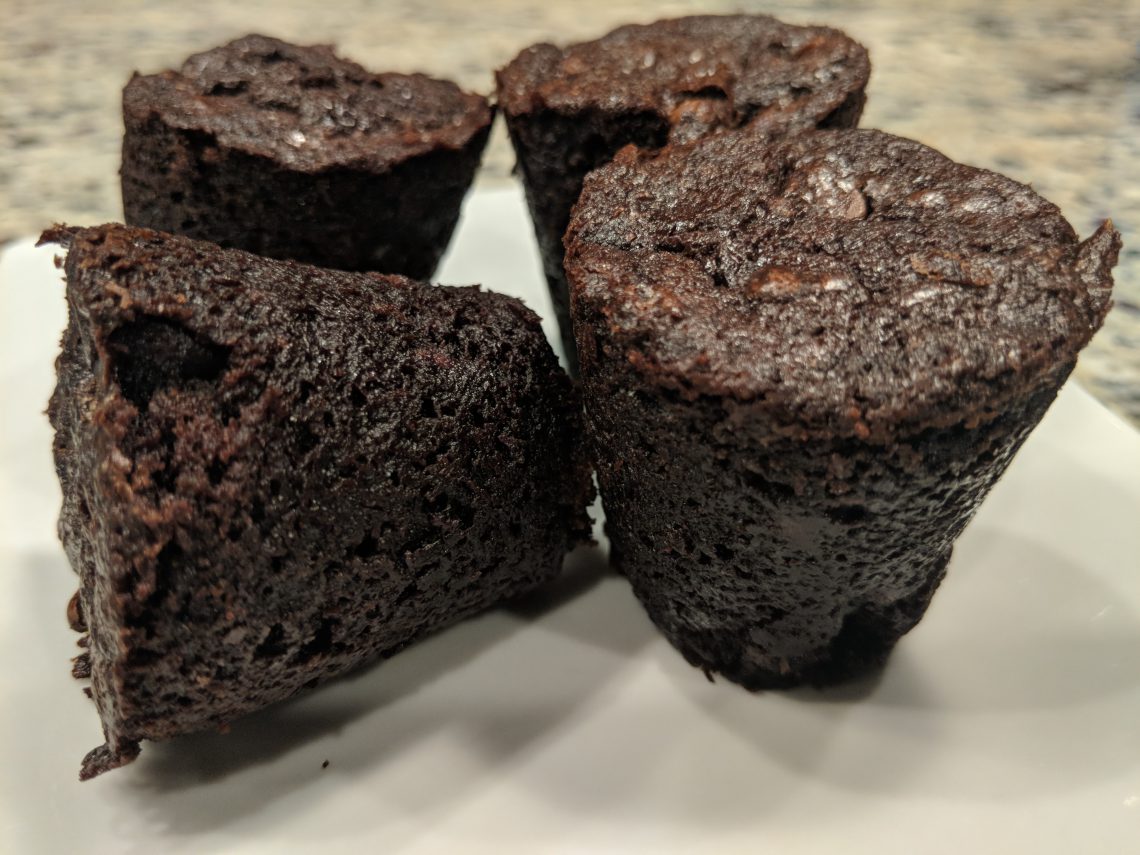 My wife the expert of all brownies has declared these the greatest brownies in the world. Rich and chocolatey, like a mini chocolate lava cake right in your hand.
Ingredients
141 grams (5oz) butter, unsalted, cut into chunks, divided in half
50 grams (1/4 cup + 1 1/2 tbs) all purpose flour
50 grams (1/2 cup + 2 tbs) unsweetened alkalized cocoa powder (dutch processed Valrhona if possible)
0.4 grams (1/8 tsp) kosher salt
75 grams (1/4 cup + 2 tsp) eggs, beaten and strained
162 grams (3/4 cup + 1 tbs) granulated sugar
1.5 grams (1/4 tsp) vanilla paste
112 grams (1/2 cup) chocolate chips
Directions
Place half of the butter in a small sauce pan and melt over medium heat. Once melted, remove from heat and add remaining butter. Set aside.
In a medium bowl, sift together flour and cocoa powder. Add salt and whisk to combine.
In the bowl of a stand mixer add eggs, sugar and vanilla paste. Whisk on medium-low. While the mixer is running add 1/3 of butter mixture then 1/3 of flour mixture. Repeat, scraping the bowl as needed.
Remove from mixer and fold in chocolate chips. Set aside in a cool spot for 2 hours (not fridge). Although, the batter can be kept in the fridge for 2 days, but should be returned to room temp before filling molds.
Preheat oven to 350 degrees F.
Fill molds nearly to the top, making sure to not leave any air gaps in the molds.
Bake for 15-30 minutes (I have not had consistent results with timing yet) or until cake tester is clean.
Remove from oven and let rest 10 minutes.
Remove from mold and place on cooling rack and let cool completely.
Source: Thomas Keller – Bouchon Bakery