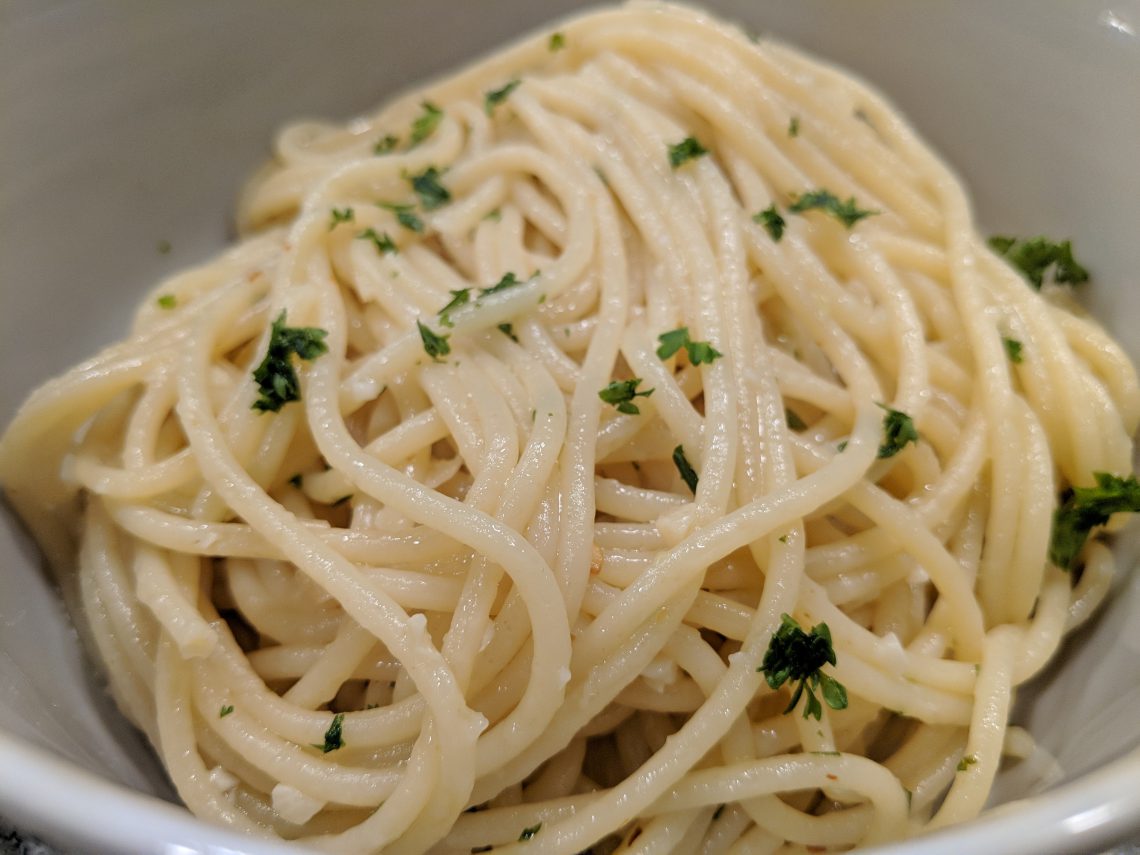 Pasta with Garlic and Oil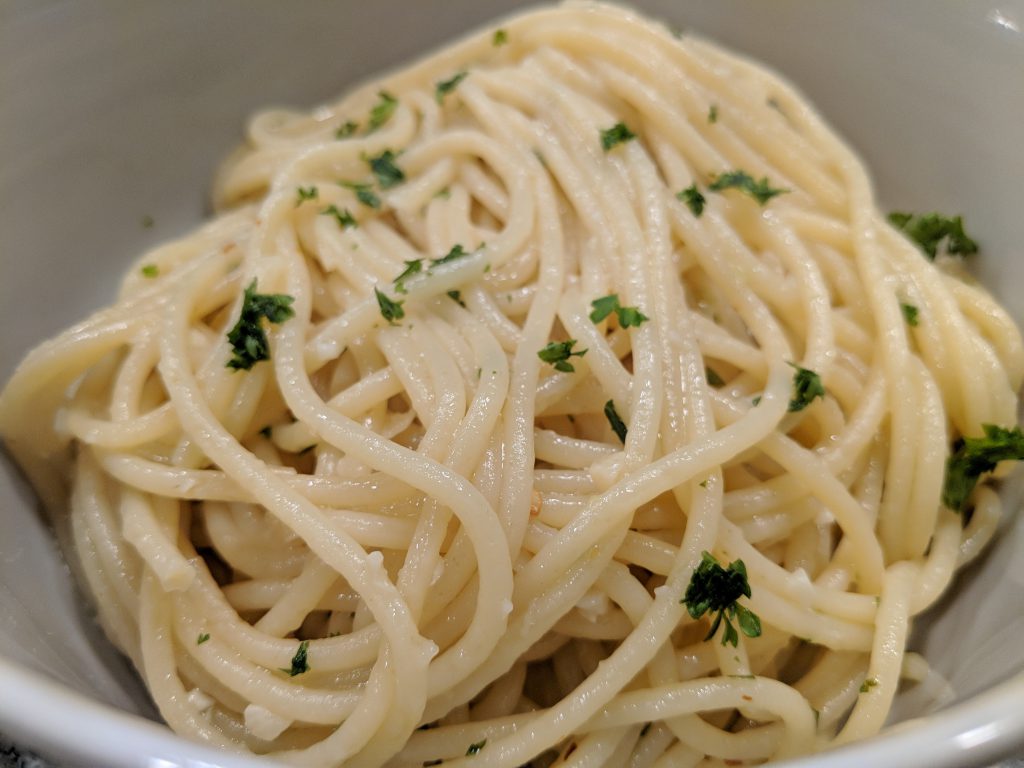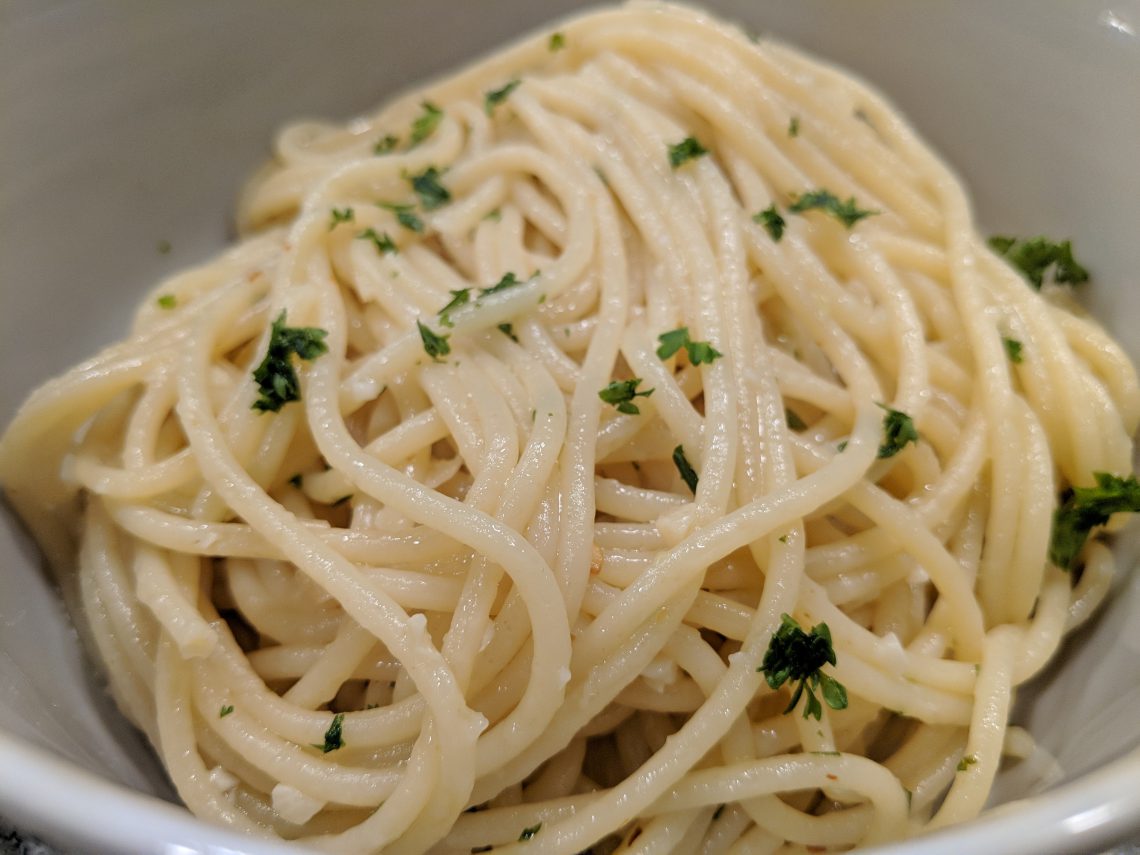 A surprisingly simple and quick dish that produces a flavorful take on spaghetti. It has a little bit of heat and quite a bit of garlic, both friends of mine.
Ingredients
1 pound spaghetti
1 1/2 teaspoons kosher salt
6 tablespoons extra-virgin olive oil, divided
1/4 cup minced garlic
3/4 teaspoon red pepper flakes
3 tablespoons chopped fresh parsley leaves
2 teaspoons lemon juice from 1 lemon
Directions
Boil 4 quarts water. Add pasta and salt to boiling water cook until al dente; reserve 1/3 cup pasta cooking water and drain.
While pasta is cooking, combine 3 tablespoons oil, 3 tablespoons garlic, and 1/2 teaspoon salt in nonstick 12-inch skillet; cook over low heat, stirring constantly, until garlic foams and is sticky, 10 to 12 minutes. Remove from heat and add remaining ingredients. Add 2 tablespoons pasta cooking water to skillet and stir well to keep garlic from clumping.
Add all items together into a larger bowl and toss to combine. Serve immediately.
Source: America's Test Kitchen