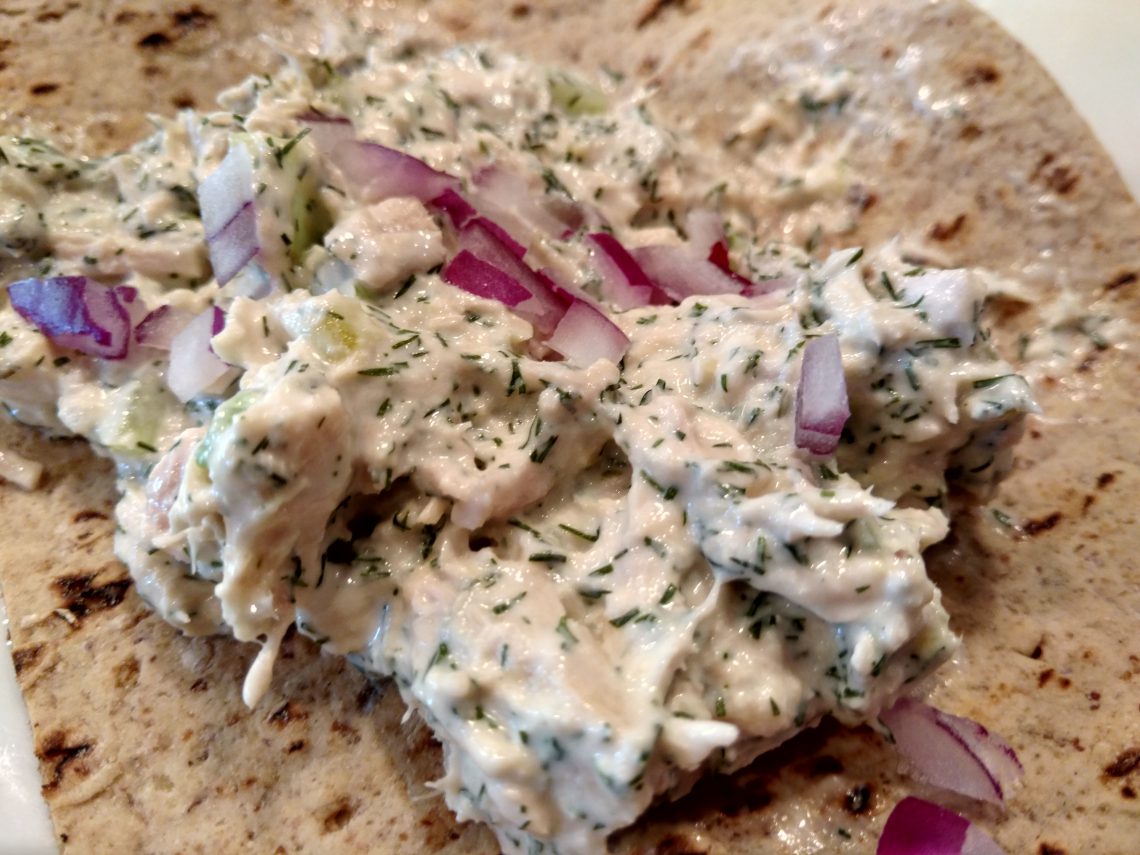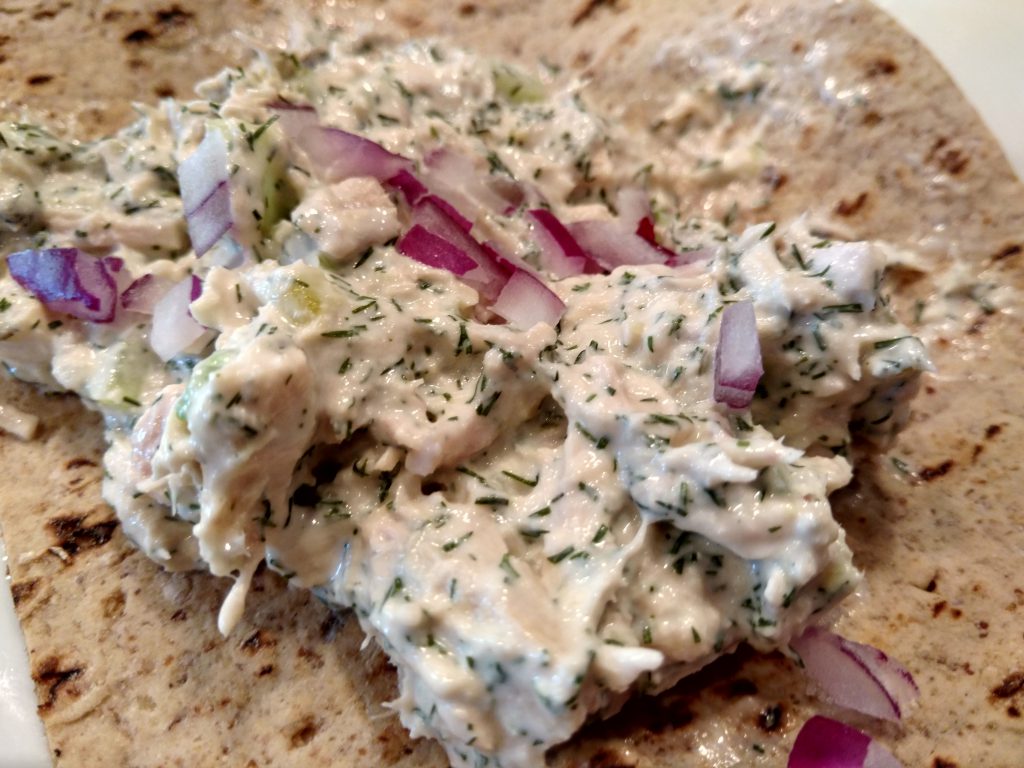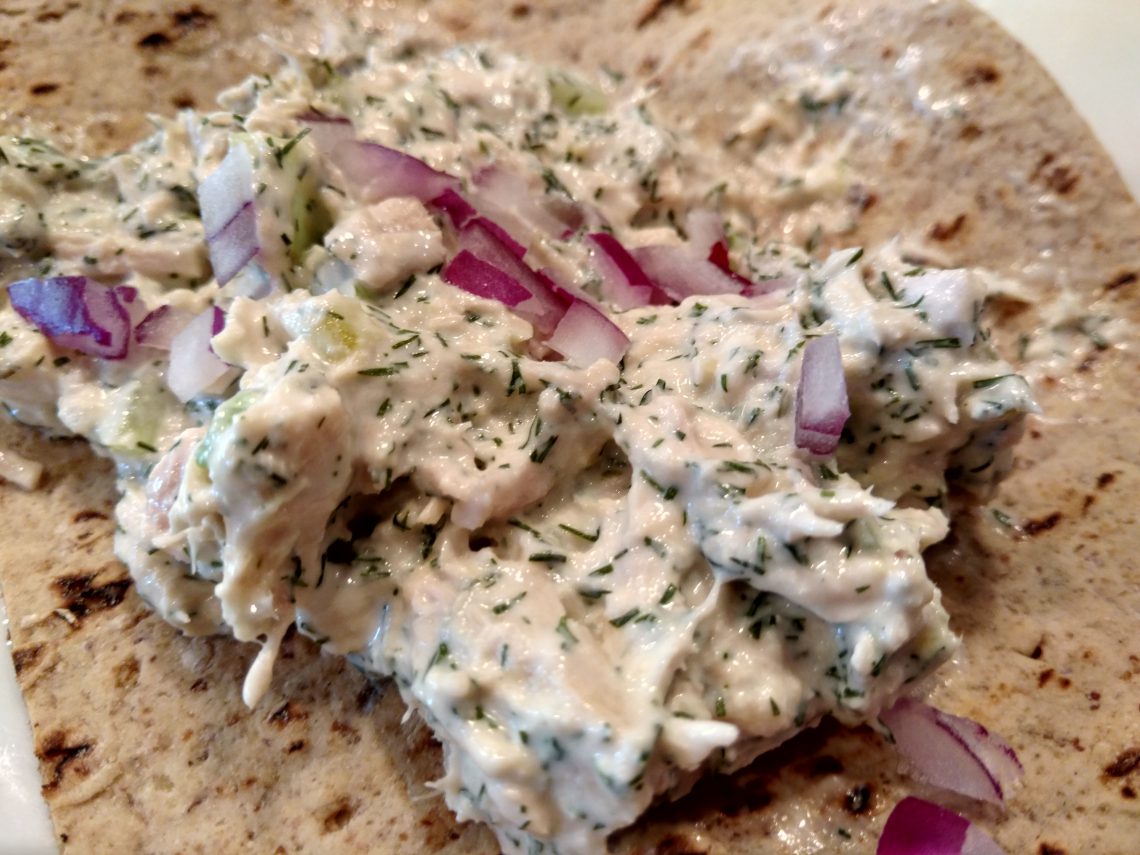 A simple staple to whip up when you need something quick or to pack for a picnic. Perfect for crackers, wraps, sandwiches or plain.
Ingredients
16 oz. (450g) Tuna (packed in water)
2 oz. (64g) Celery (small dice)
3/4 oz. (21g) Red Onion (small dice)
1/3 oz. (10g) Dill (chopped)
8 oz. (240mL) Mayonnaise
1.5 tsp (7mL) Lemon juice
Salt and Pepper to taste
2 oz. (55g) Pickles (diced) (optional)
Directions
Drain tuna, removing as much liquid as possible.
Flake tuna into medium bowl.
Add celery, onions, dill, mayo, lemon juice, salt,  pepper and mix thoroughly.
Serve immediately or refrigerate for later.
Source: The Professional Chef