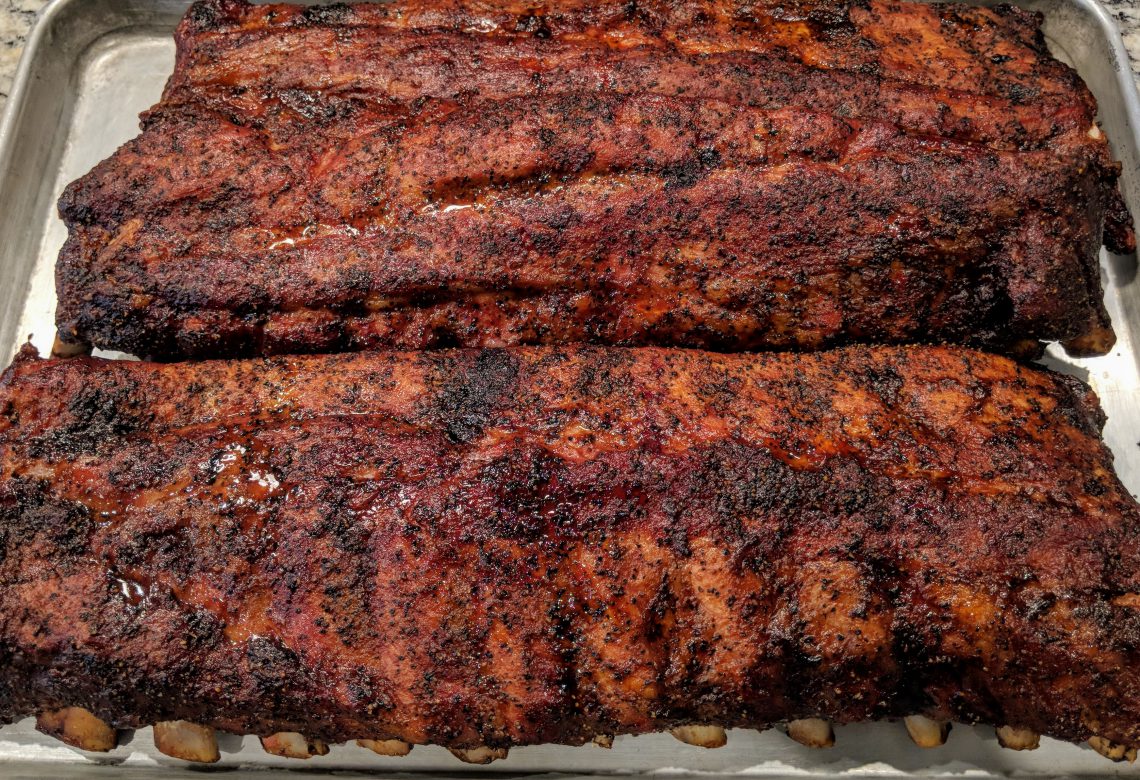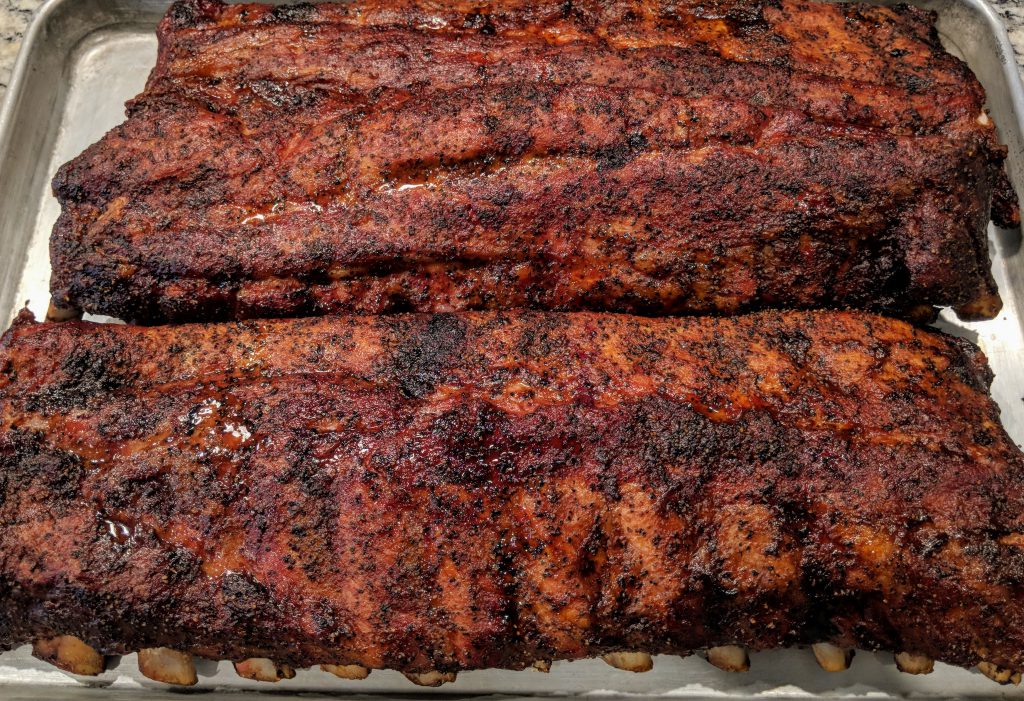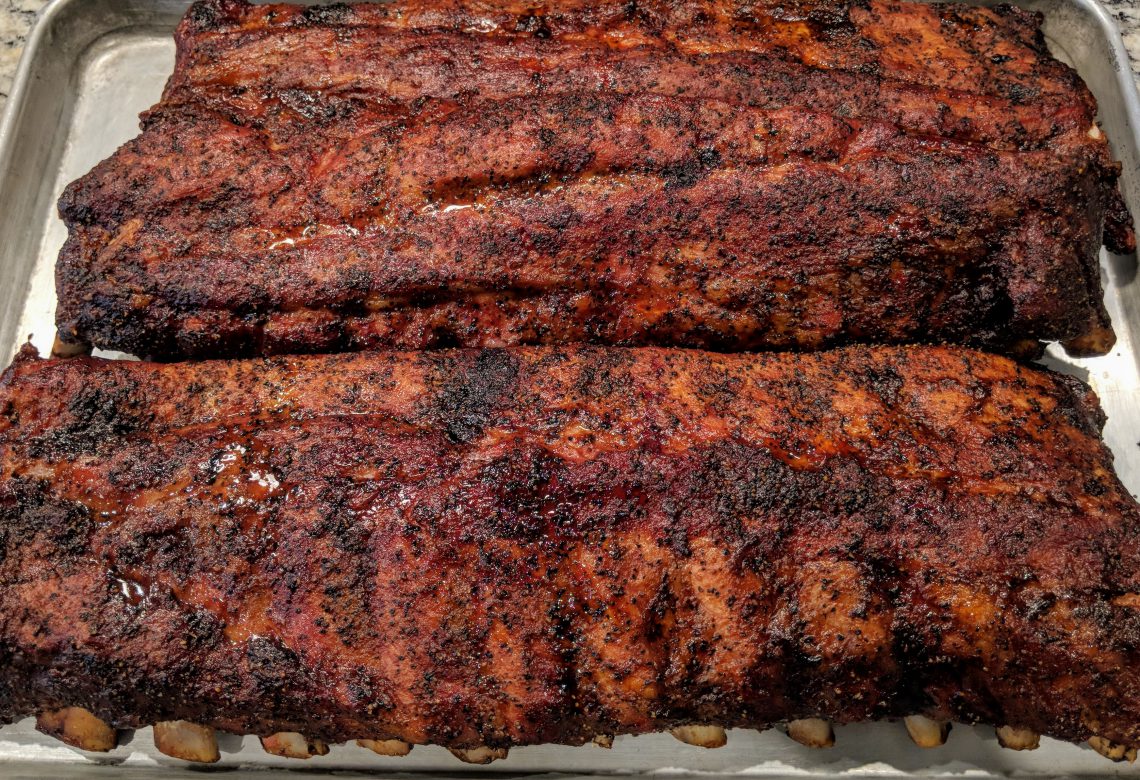 Your patience will be rewarded with many tender and delicious rib bones to feast on after making these awesome ribs.
Ingredients
2 – 4 large racks of pork ribs
2 tbs kosher salt
1 tbs 16 mesh black pepper
1 tsp garlic powder
1 tsp onion powder
1 tsp Smoked paprika
1/4 cup olive oil
1 spray bottle with a mixture of water/apple juice or apple cider vingear (equal parts)
Directions
Light your smoker and aim for a temp of 250 degrees, don't forget your favorite wood chunks for flavor
Combine dry ingredients in a small bowl / shaker
Prep ribs by removing silverskin if necessary and cutting in half to make them easier to work with
Drizzle olive oil on both sides of all the ribs and lightly coat with dry rub
Add ribs to smoker and cook for 2 hours
After 2 hours, remove from grill and spritz with apple cider vinegar mixture. Then wrap each piece in foil tightly.
Cook for 1 addition hour while wrapped
After 1 hour remove from foil and place back on smoker for 30 minutes to an hour.
Every 30 minutes check for doneness by the bend test or if they feel like they could almost pull apart.
Source: Jesse Thomann