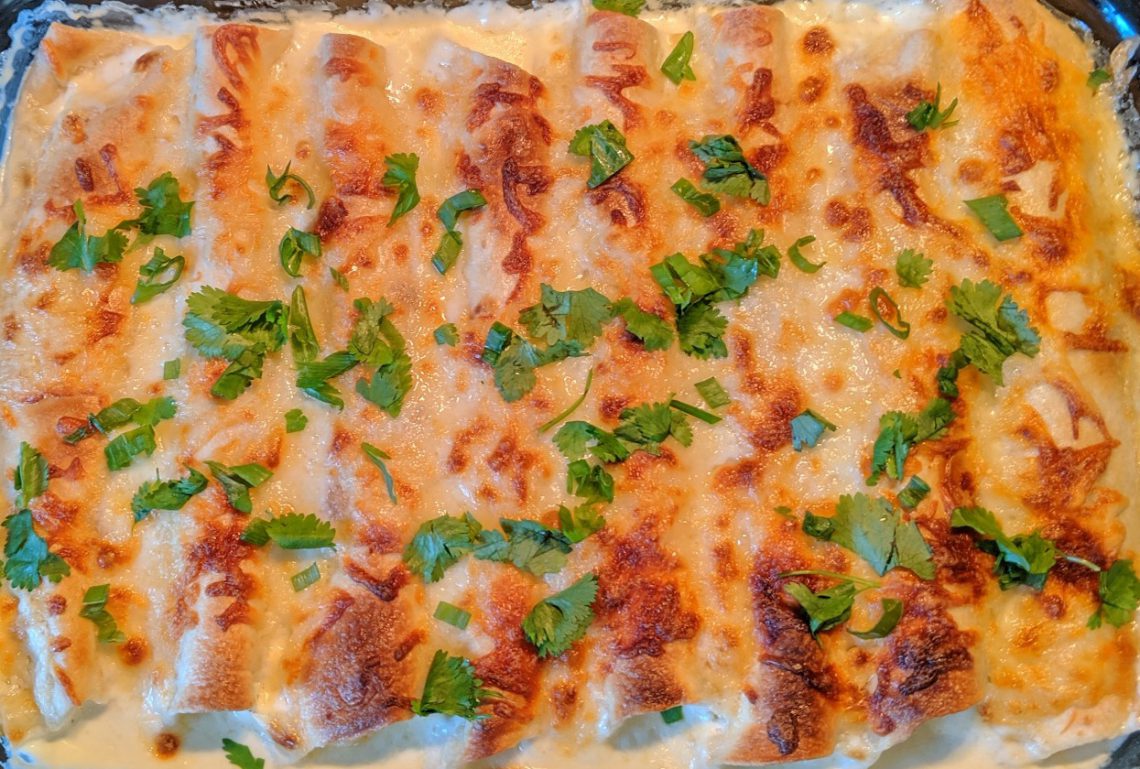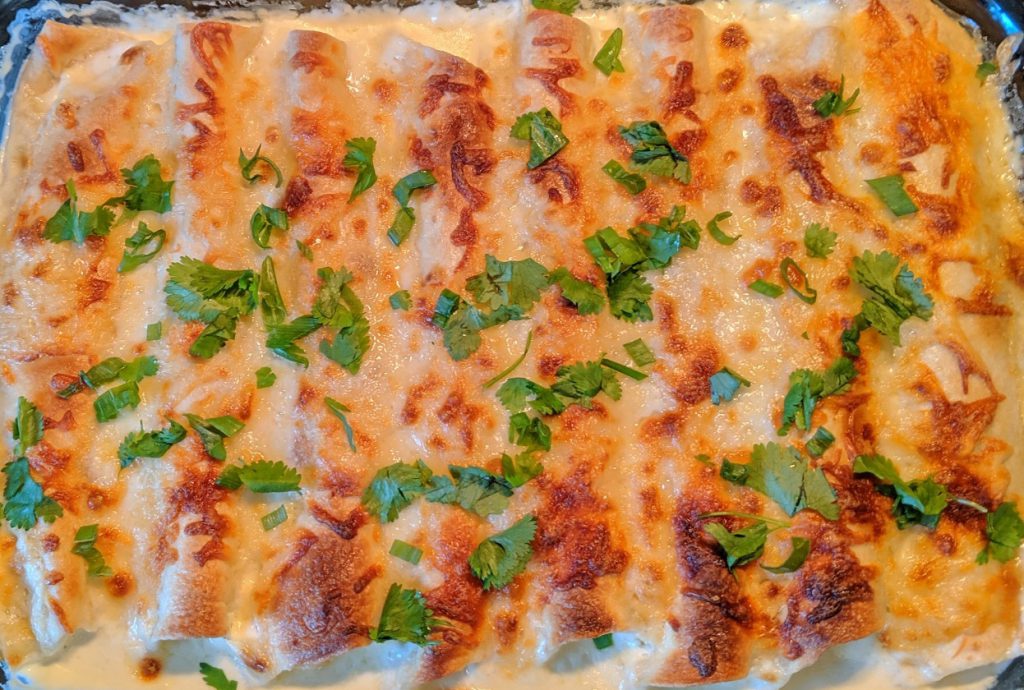 This dish comes together quickly and has intense creamy flavors that make it an awesome item for a quick get together or a small family meal.
Ingredients
3 cups shredded rotisserie chicken from the deli
1 cup salsa verde
1 4oz. can chopped green chilies
1-2 tablespoons chopped chipotles in sauce
8 8″ flour tortillas
2 cups heavy whipping cream
1/4 cup chopped green onions
1 cup chicken broth
Directions
Mix chicken, salsa, green chilies and chopped chipotles in a bowl.
Pour half of heavy cream into 9×13 baking dish
Pour chicken broth in bowl and quickly soak each flour tortilla
Fill each tortilla with about 1/8 of mixture, roll and place in baking dish.
Sprinkle with cheese and pour remaining whipping cream over top.
Bake at 350 for 30 minutes.
Source: Sam the Cooking Guy