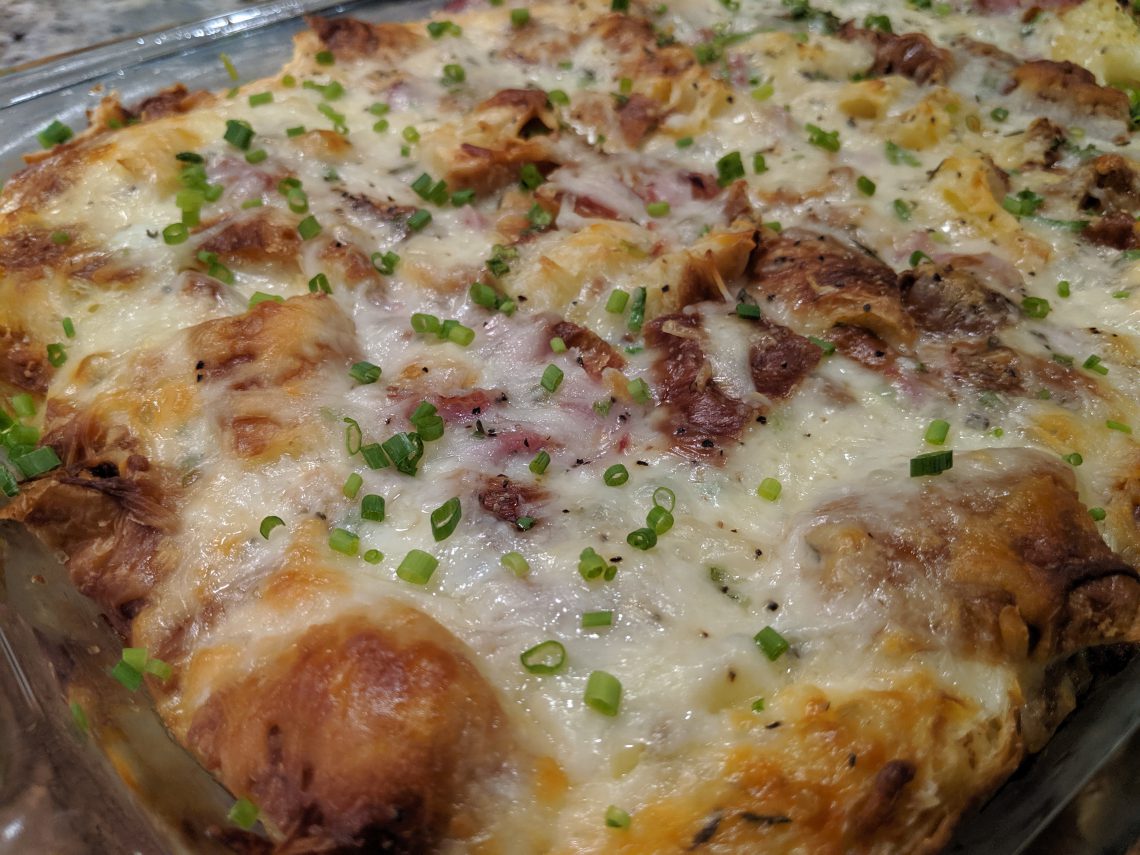 Cheesy Croissant Casserole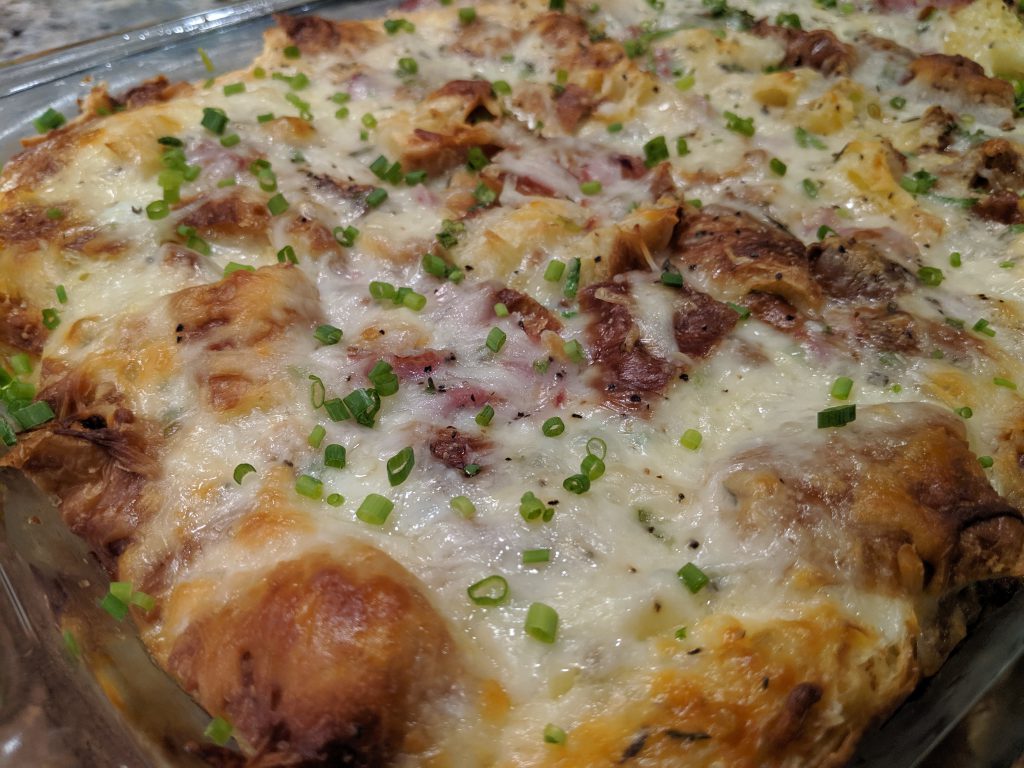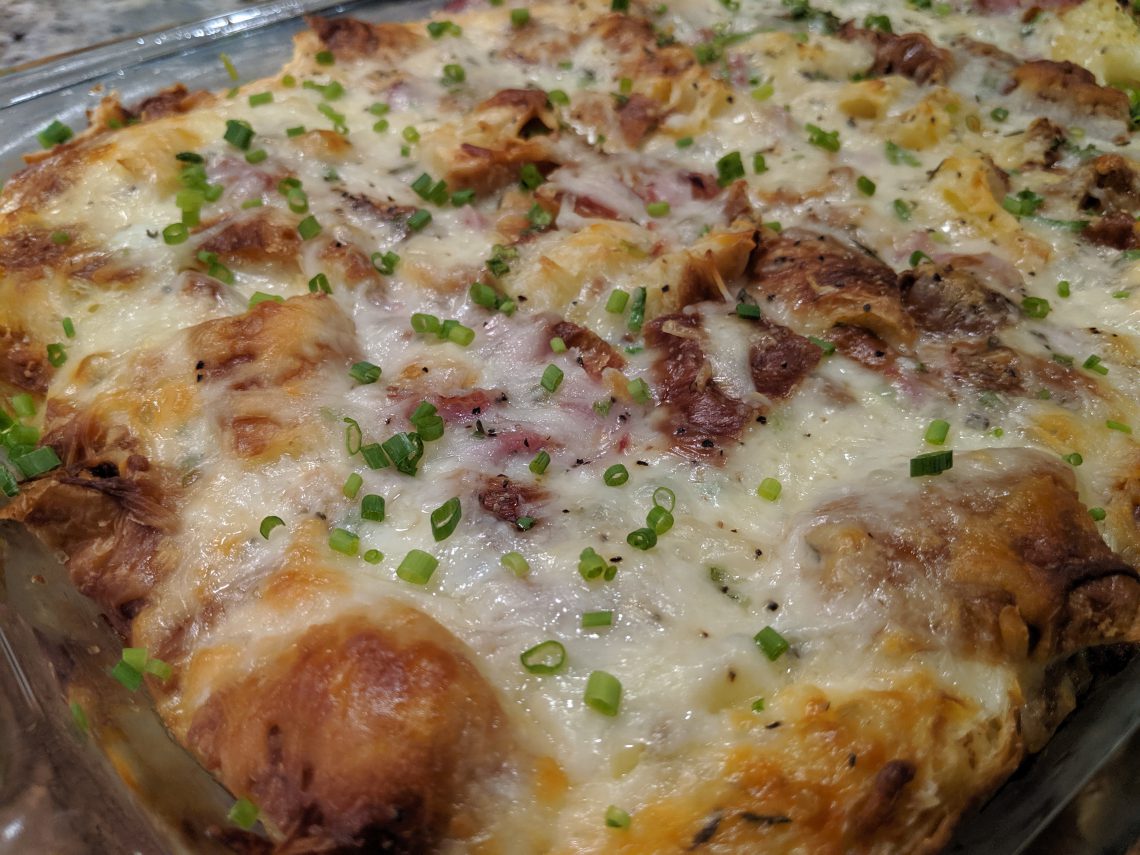 This breakfast casserole is a showstopper. A variety of textures and flavors are followed up by a rich buttery melt in your mouth goodness.
Ingredients
6 large croissants, quartered
6 slices bacon
8 eggs
3 c. whole milk 
1 c. heavy cream
2 tbsp. finely chopped chives
2 tsp. chopped thyme leaves
Kosher salt
Freshly ground black pepper
Pinch cayenne
1 c. shredded Gruyère, divided
1 c. shredded mozzarella, divided
Butter, for pan
Directions
Preheat oven to 450°. Spread croissants on a large baking sheet cut side up and bake until golden brown.
In a large skillet over medium heat, cook bacon until crispy. Remove grease from bacon and chop into small pieces.
In a large bowl, whisk together eggs, milk, heavy cream, chives and thyme. Season with salt, pepper and cayenne, then stir in about ¾ cup Gruyère and ¾ cup mozzarella.
Lightly butter a 9-x-13" baking dish. Add croissants and cooked bacon, then pour egg mixture on top. Press down gently on croissants to make sure they're fully soaked in the mixture. (If you have time, refrigerate for 30 minutes up to overnight.)
When you're ready to bake casserole, preheat oven to 350°. Top casserole with remaining cheeses. Bake until golden, about 45 minutes. Garnish with more chives and serve warm.
Source: delish