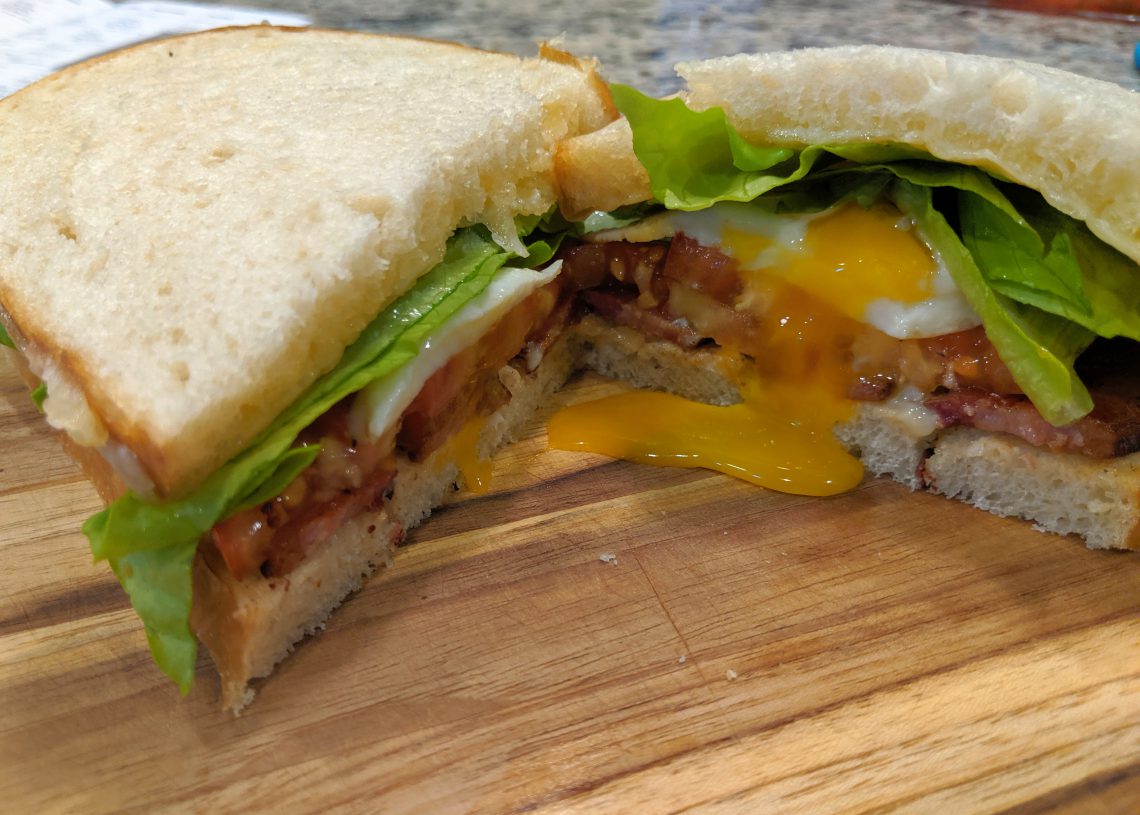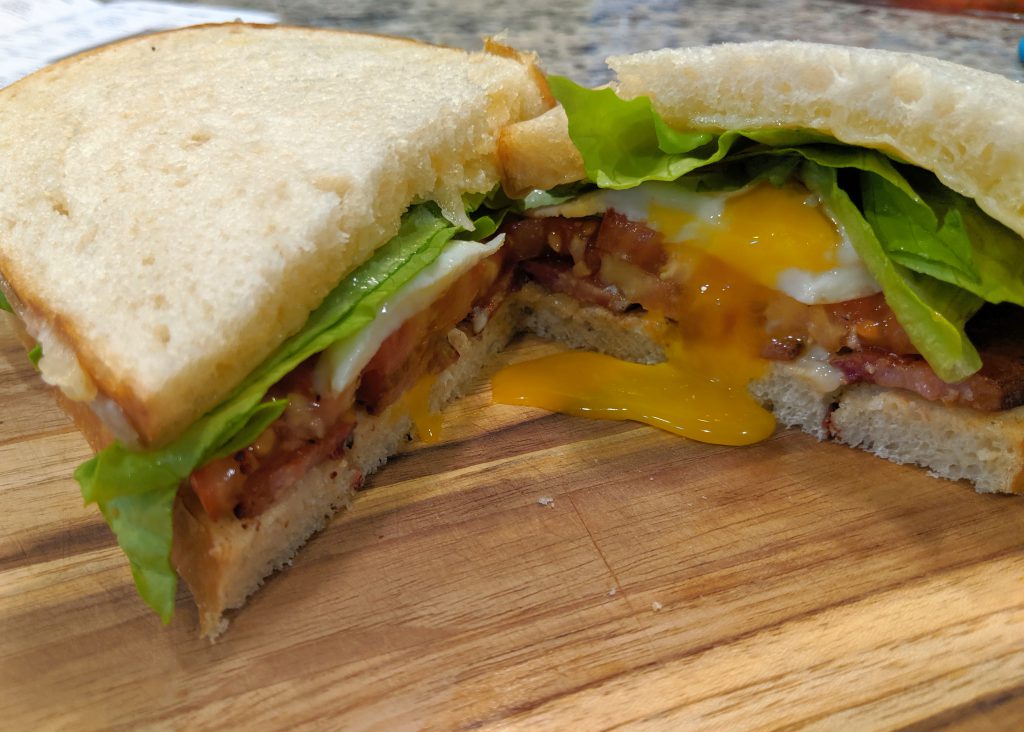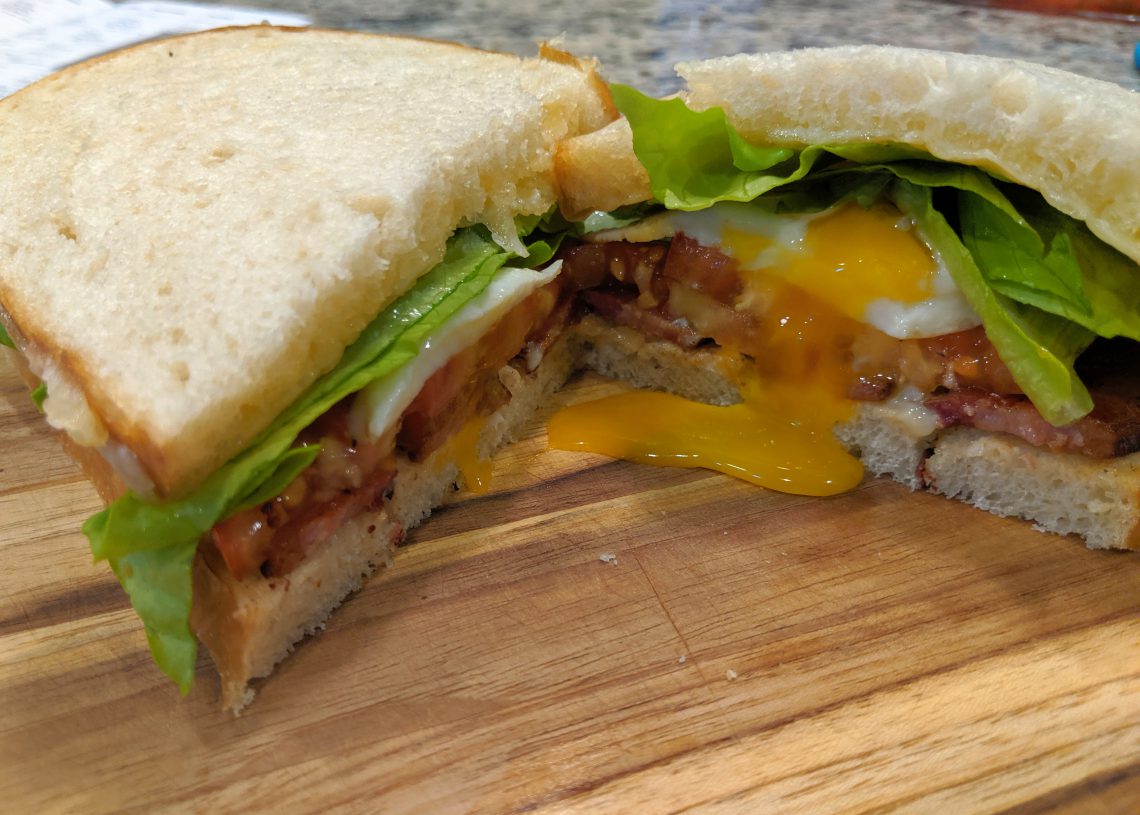 This sandwich is a combination of a BLT, a grilled cheese and a fried egg sandwich. It is also the sandwich featured on the movie Spanglish as the "Late Night BLT with Fried Egg and Cheese".
Ingredients
4 thick slices of bacon
2 slices of Monterey Jack cheese
2 thick slices of sourdough bread
1 tablespoon mayonnaise
4 tomato slices
2 leaves of butter lettuce
1 teaspoon unsalted butter
1 large egg
Directions
In a skillet, cook the bacon over medium heat until crisp. Transfer to paper towels.
Set the cheese slices on 1 piece bread, and toast both slices of bread under the broiler until lightly browned and bubbly. Spread the slice of bread without cheese with mayonnaise, and then top with bacon, then lettuce, then tomato.
Melt butter in a small nonstick pan. Add the egg and fry over moderate heat, turning once, until crisp around the edge; the yolk should still be runny. Slide the egg onto the lettuce; close the sandwich and eat immediately.
Source: Thomas Keller