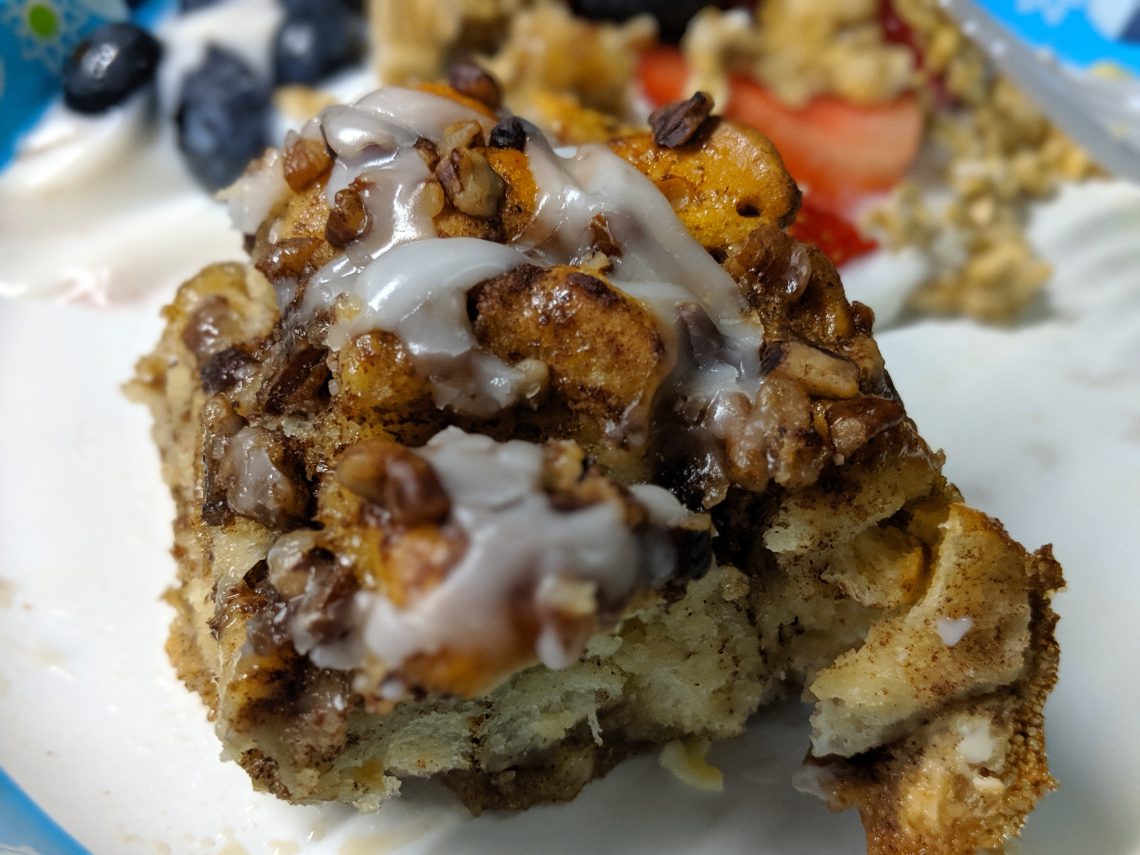 Cinnamon Roll French Toast Bake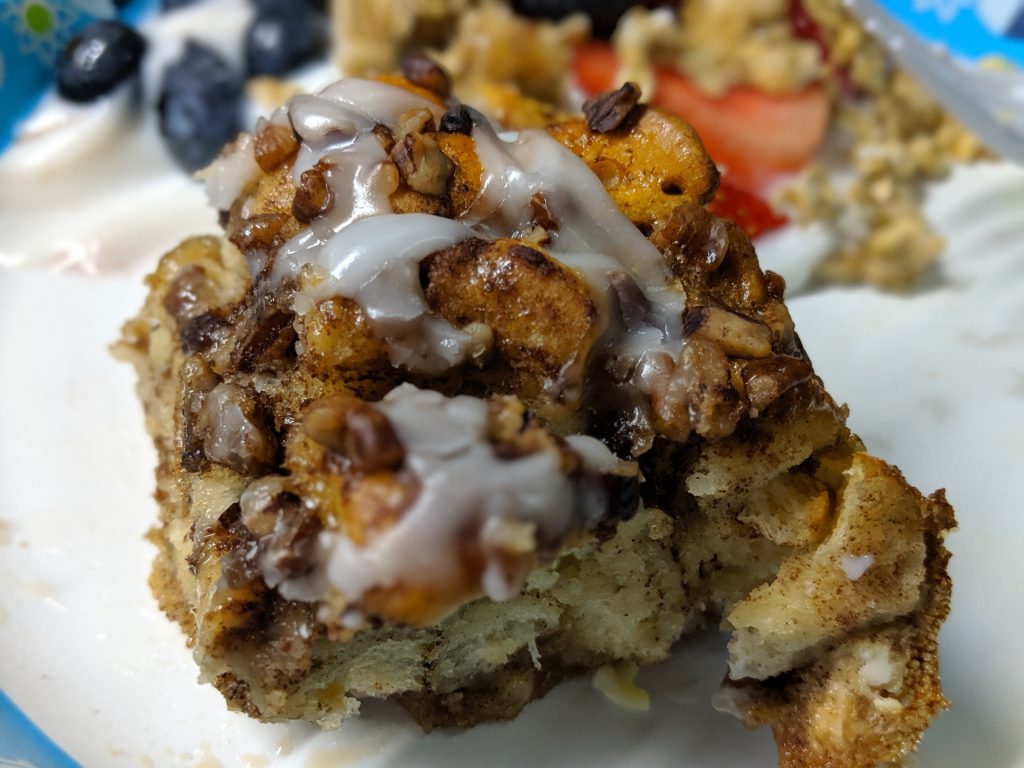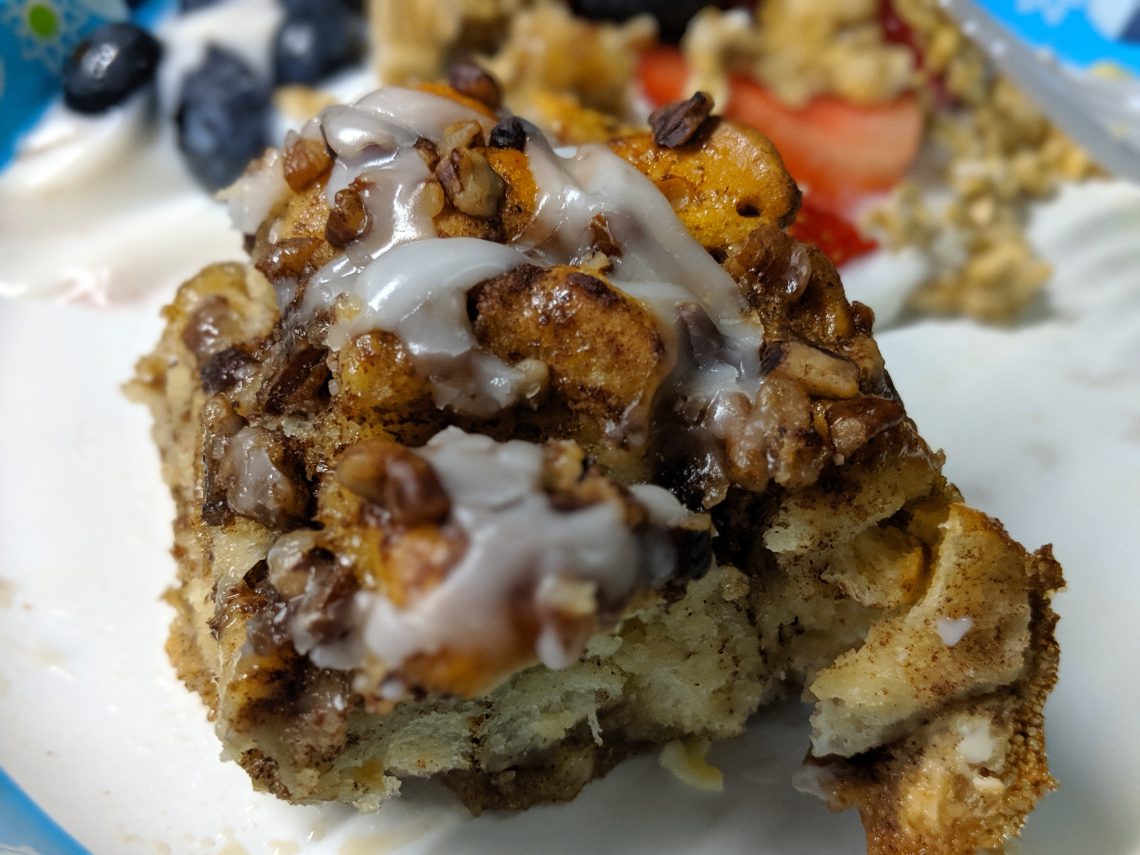 A casserole packed with amazing flavors that combines some of my multiple favorite dishes into a single casserole.
Ingredients
1/4 cup butter, melted
2 cans (12.4 oz each) refrigerated cinnamon rolls
6 eggs
1/2 cup heavy whipping cream
2 teaspoons ground cinnamon
2 teaspoons vanilla
1 cup chopped pecans
Directions
Heat oven to 375°F. Pour melted butter into ungreased 13×9 glass baking dish. Separate both cans of dough into 16 rolls; set icing aside. Cut each roll into 8 pieces; place pieces over butter in dish.
In medium bowl, beat eggs. Beat in cream, cinnamon and vanilla until well blended; gently pour over roll pieces. Sprinkle with pecans
Bake 20 to 28 minutes or until golden brown. Cool 15 minutes. Meanwhile, remove covers from icing; microwave on Medium (50%) 10 to 15 seconds and drizzle icing over top.
Source: Pillsbury