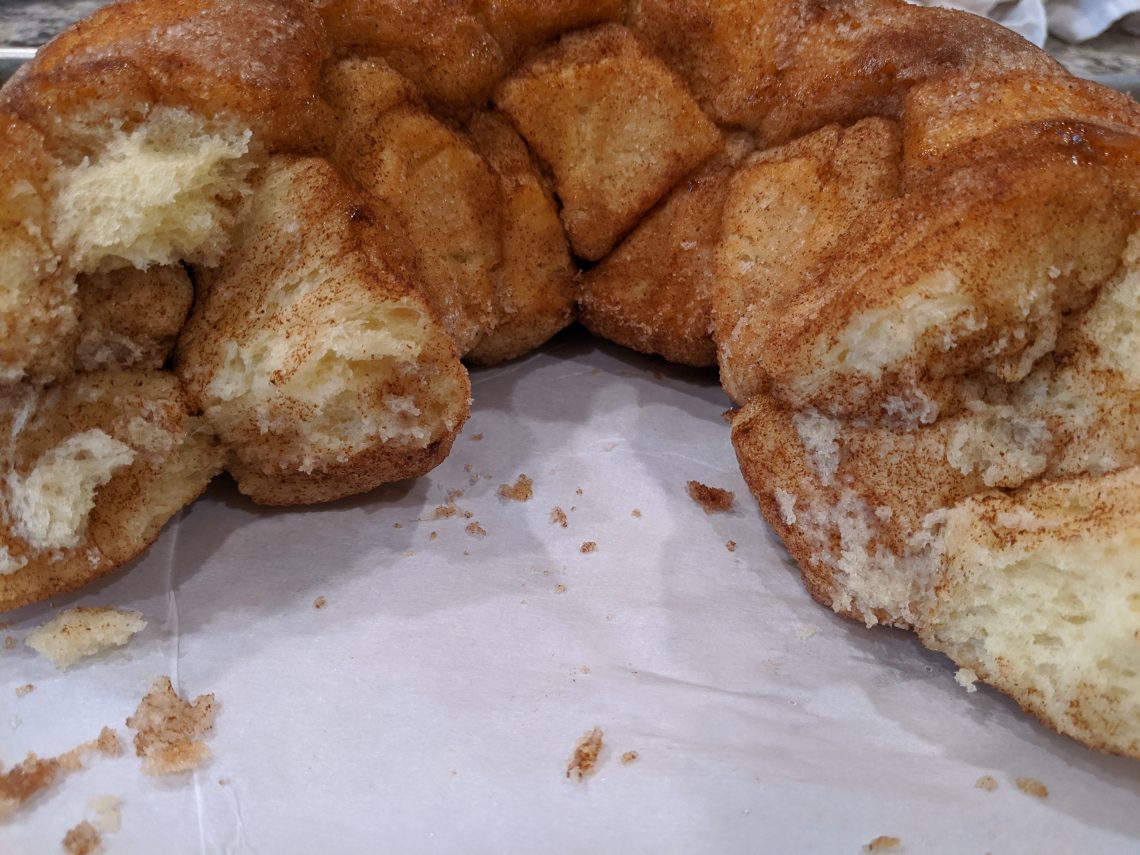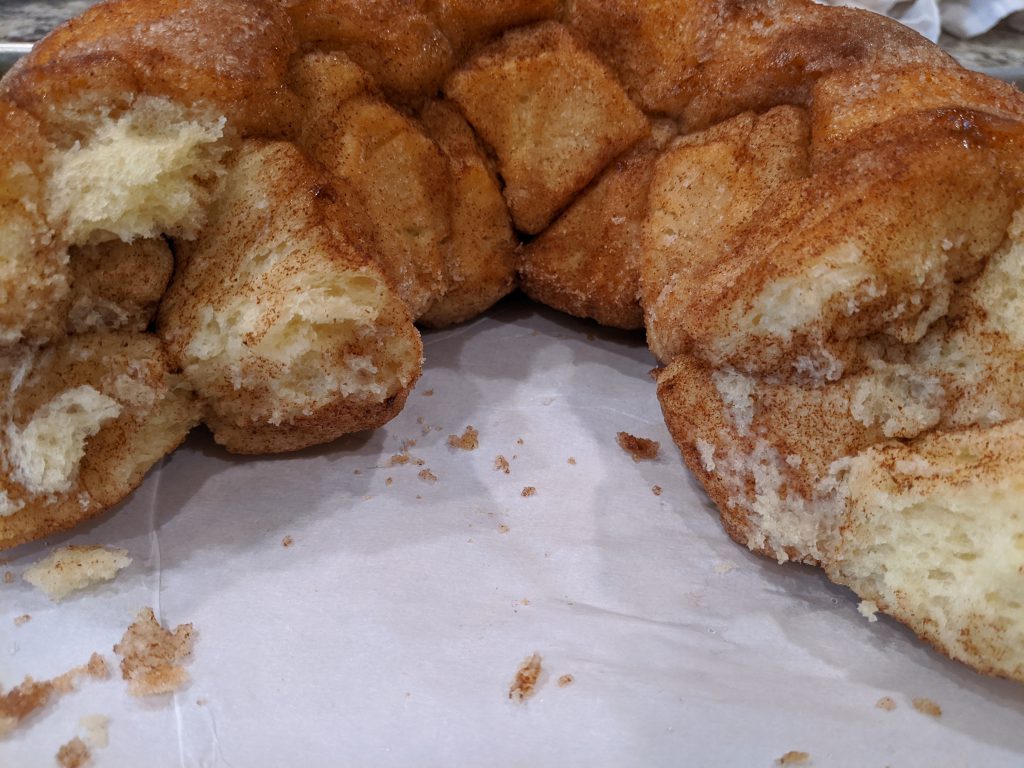 A sweet crispy outside and a smooth yeast center makes this an incredible breakfast snack. The small puffy bites are easy to pull-a-part for a quick appetizer or side for parties.
Ingredients
1 cup (2 sticks) chilled unsalted butter, cut into 1-inch pieces, plus more for bowl
1/3 cup whole milk
1 1/4 ounce envelope active dry yeast (about 2 1/4 teaspoons)
3 cups (or more) all-purpose flour
3 tablespoons sugar
1 teaspoon kosher salt
4 large eggs, room temperature
3/4 cup granulated sugar
1 tablespoon ground cinnamon
6 tablespoons unsalted butter, melted, slightly cooled, plus more for pan
Granulated sugar (for pan)
Directions
Beat 1 cup butter in the bowl of a stand mixer fitted with the paddle attachment on medium-low speed until butter is smooth, about 1 minute. Scrape into a medium bowl; set aside.
Gently heat milk in a small saucepan over low the temperature reaches 110°–115°. Whisk milk and yeast in a small bowl to dissolve yeast, then let sit until foamy, about 5 minutes.
Meanwhile, whisk flour, sugar, and salt in reserved mixer bowl to combine. Add yeast mixture and eggs, fit bowl back onto mixer, and beat on low speed with dough hook, gradually increasing mixer speed to medium as dry ingredients are incorporated, until dough comes together around hook. Continue to mix on medium speed until dough is smooth, elastic, and no longer sticking to the sides of the bowl, about 5 minutes. Add more flour by the tablespoonful as needed if dough isn't pulling away from bowl cleanly.
Gradually add reserved butter about a tablespoonful at a time, waiting until it is absorbed before adding more. Place dough in a large buttered bowl and cover. Let sit in a warm, draft-free spot until nearly doubled in size, 55–65 minutes.
Uncover dough and punch down several times to deflate. Line a 13×9″ baking dish with plastic wrap, leaving generous overhang on all sides. Place dough in pan and press into an even layer, working all the way to the sides of the pan. Fold plastic up and over dough, eliminating air pockets between dough and plastic. Chill dough in freezer until firm to the touch, 20–30 minutes. Or place in fridge to complete the following day.
Mix granulated sugar and cinnamon in a medium bowl to combine. Lightly brush tube pan with butter. Sprinkle with sugar, tapping out excess; set aside.
Remove dough from fridge/freezer and peel back plastic. Brush entire surface with melted butter and sprinkle generously with some cinnamon sugar. Shake excess sugar back into bowl, then invert baking pan and turn out dough onto work surface sugar side down. Remove plastic; discard. Brush other side of dough with butter and sprinkle with more cinnamon sugar.
Cut dough into a 12×6 grid and roll lightly between your palms into balls, dusting with more cinnamon sugar as needed to prevent sticking. Place in prepared tube pan as you go. Cover pan with plastic wrap and let sit in a warm, draft-free spot until pieces have swelled to nearly doubled in size, 40–50 minutes.
Preheat oven to 350° a little before monkey bread is ready to bake.
Remove plastic from pan and bake monkey bread until golden brown, 25–35 minutes. Let cool 10 minutes, then use a small offset spatula to loosen monkey bread from sides of pan and invert directly onto wire rack. Let cool at least 15 minutes before serving.
Source: Bon Appetit