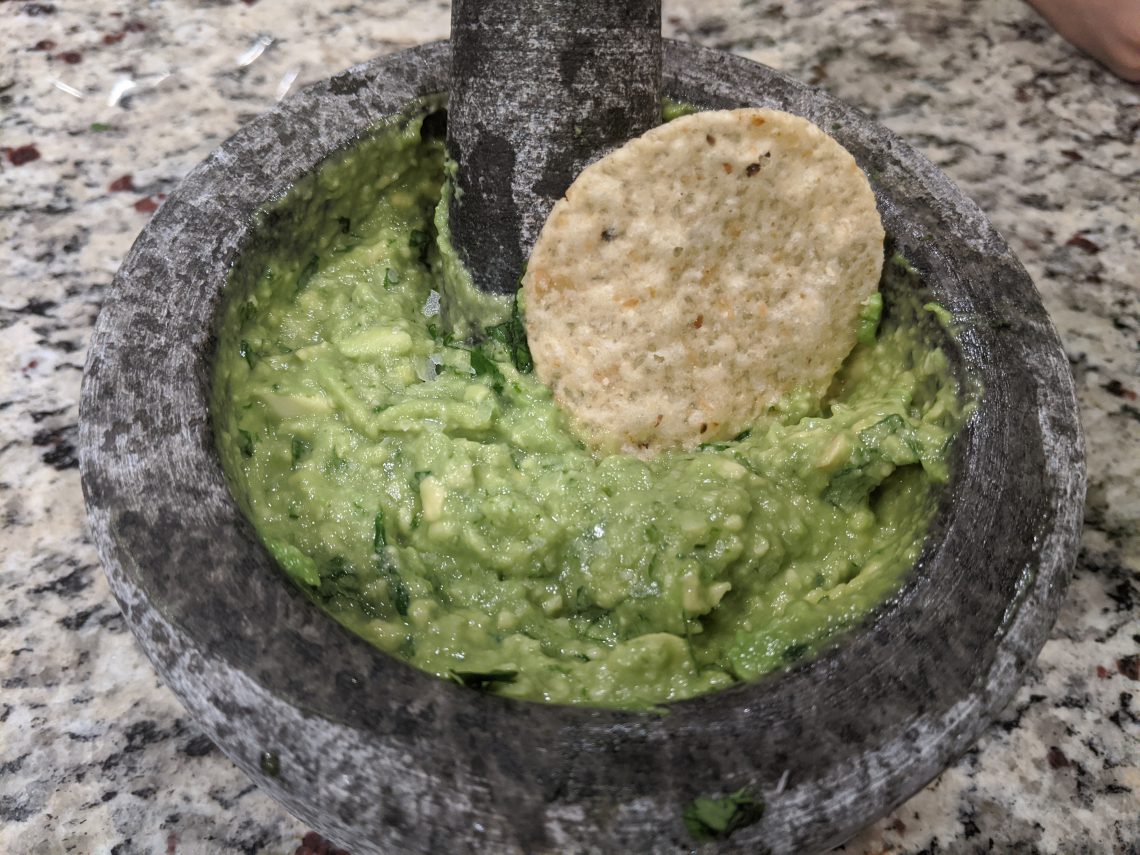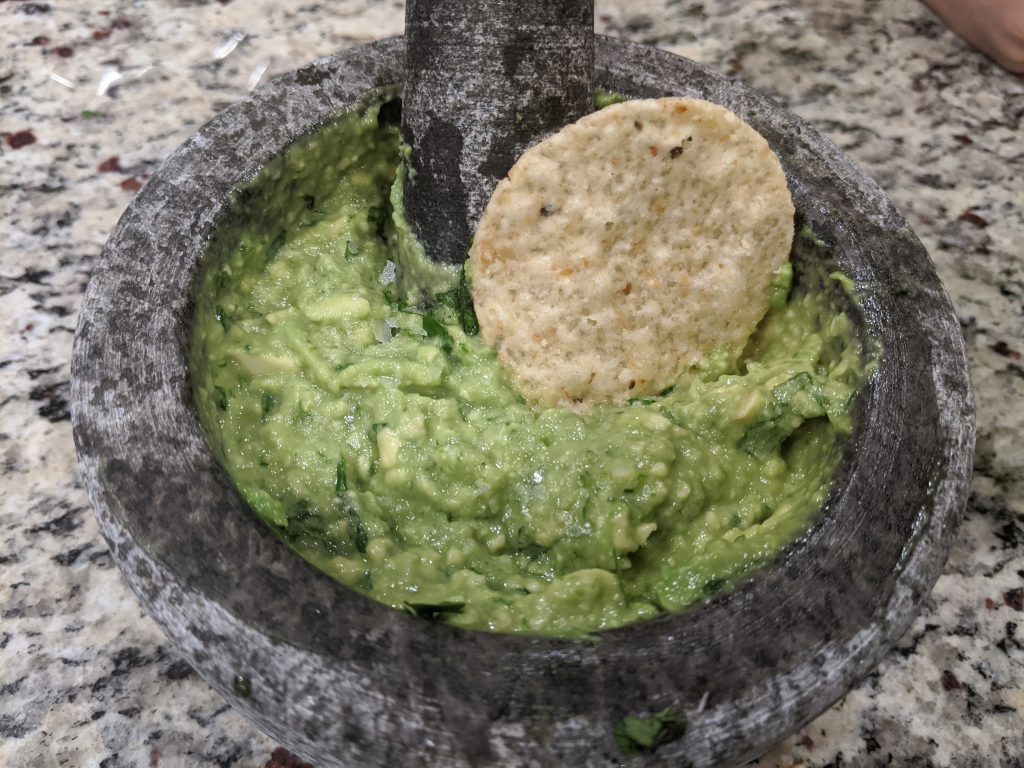 Simple, smooth, creamy and delicious. Guac can take sandwiches to the next level, give a nice cool layer in burritos or just eat with chips. The mortar and pestel fancies it up a bit so don't forget that.
Ingredients
2 ripe Hass avocados
2 tsp. lime juice
1/4 teaspoon kosher salt
2 tbs. cilantro (chopped)
1/4 cup red onion (finely chopped)
1/2 jalapeño, including seeds (finely chopped)
Directions
Cut the avocado in half and remove the pit.
Scoop the avocado flesh and place in a mortar.
Add the lime juice and salt, then proceed to mash with pestel until a smooth consistency is achieved.
Fold in the remaining ingredients and mix well.
Source: Chipotle