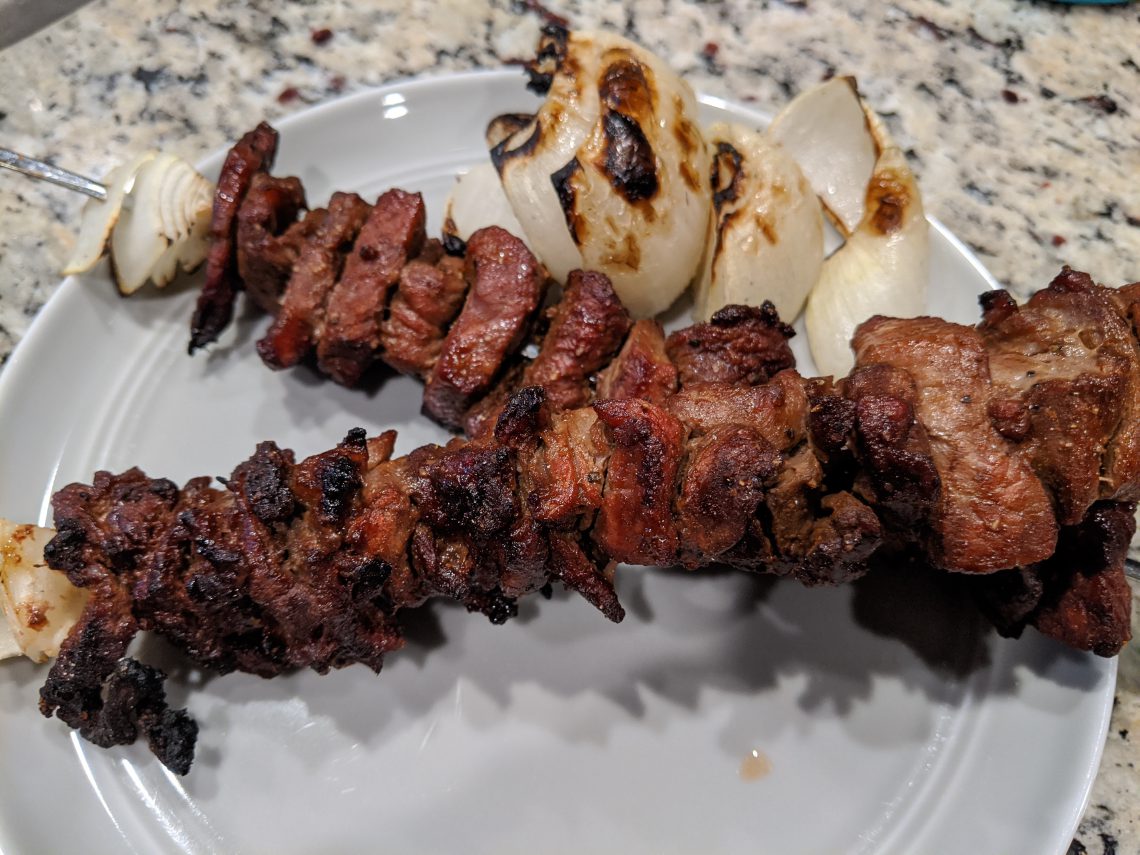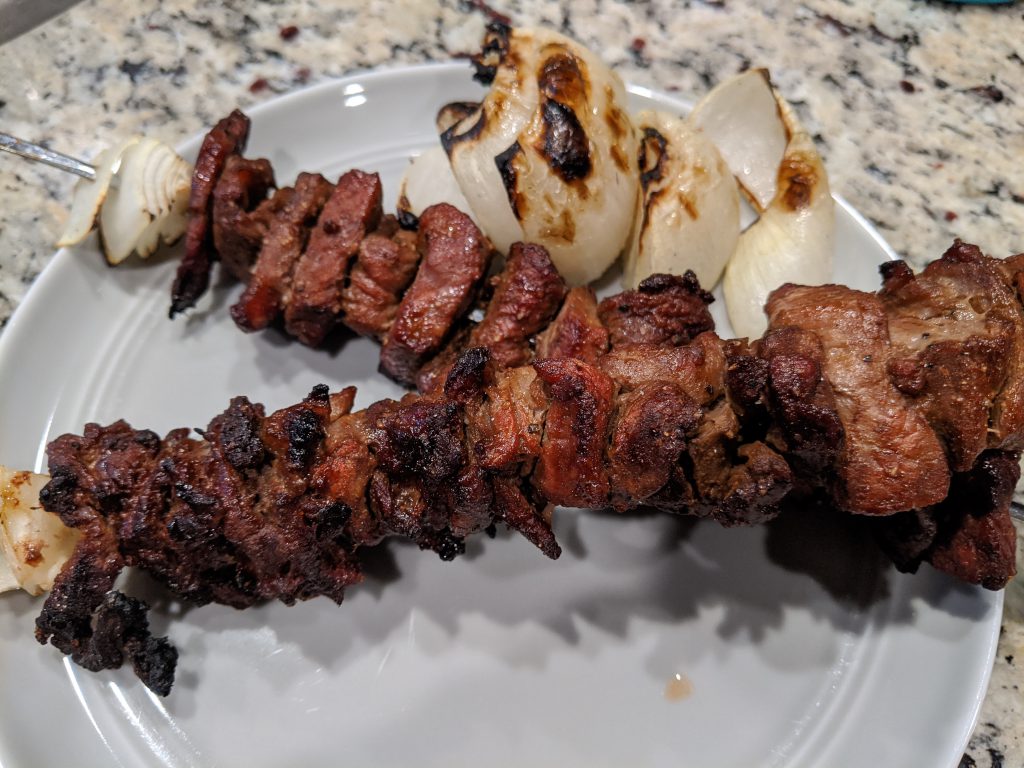 A co-worker from Africa sent me some videos/pictures from a trip back home where the street vendors were grilling up various varieties of Suya. From what he has told me this is great with many different types of proteins, I will try out some chicken next time.
Ingredients
1 1/2 lbs. beef sirloin
3 tsp. beef better than bouillon
1 tbs. water
1 to 3 tsp. cayenne pepper
1 tsp. fresh ground pepper
1/2 tsp. kosher salt
1 medium onion, cut into 1/2″ pieces
Directions
Cut the beef into 1/2″ cubes
Combine the bouillon with water to form a thick paste
Stir in cayenne, ground pepper and salt
Add cubed beef and toss to thoroughly coat, cover and let marinate in fridge for at least 1-2 hours.
Pre-heat grill to 350-400 degrees; Place meat on skewers, placing an onion on the ends of each side of each skewer.
Grill steak, rotating the skewers after 2-3 minutes
When steak is at the desired temperature, let rest and optionally sprinkle additional cayenne on the steak.