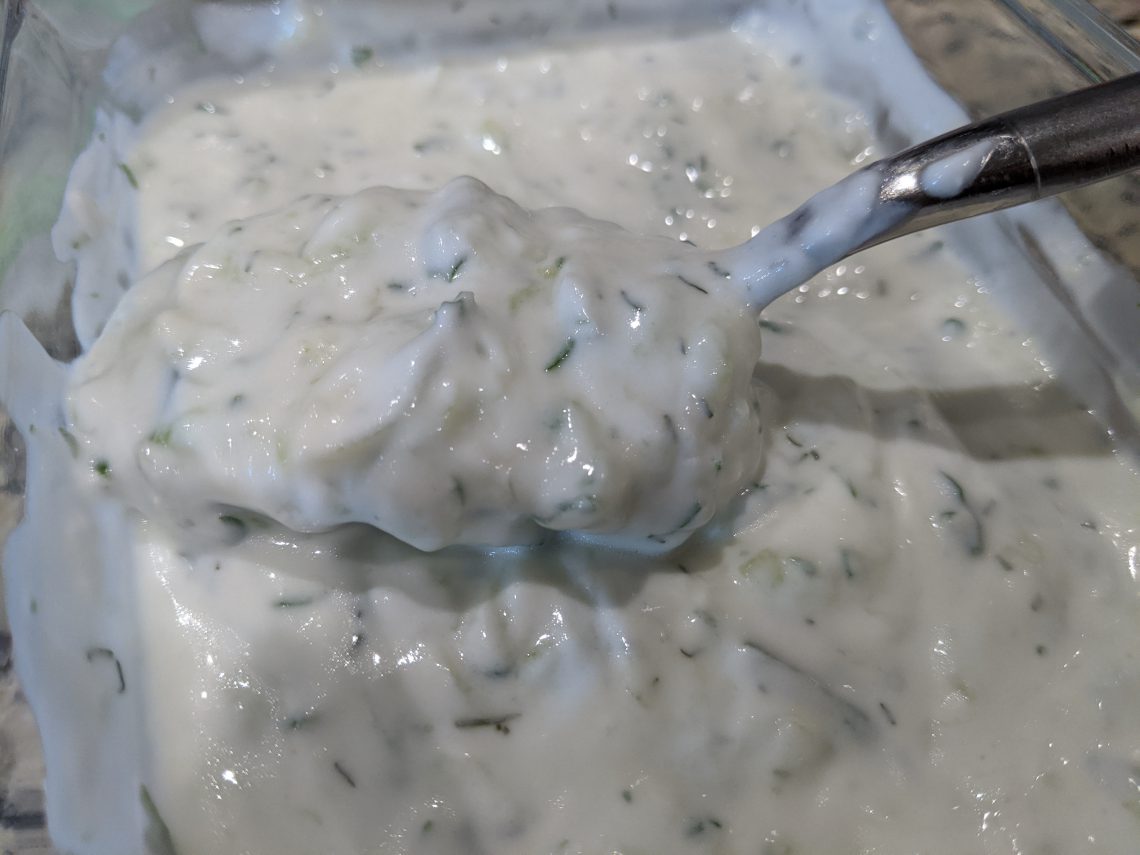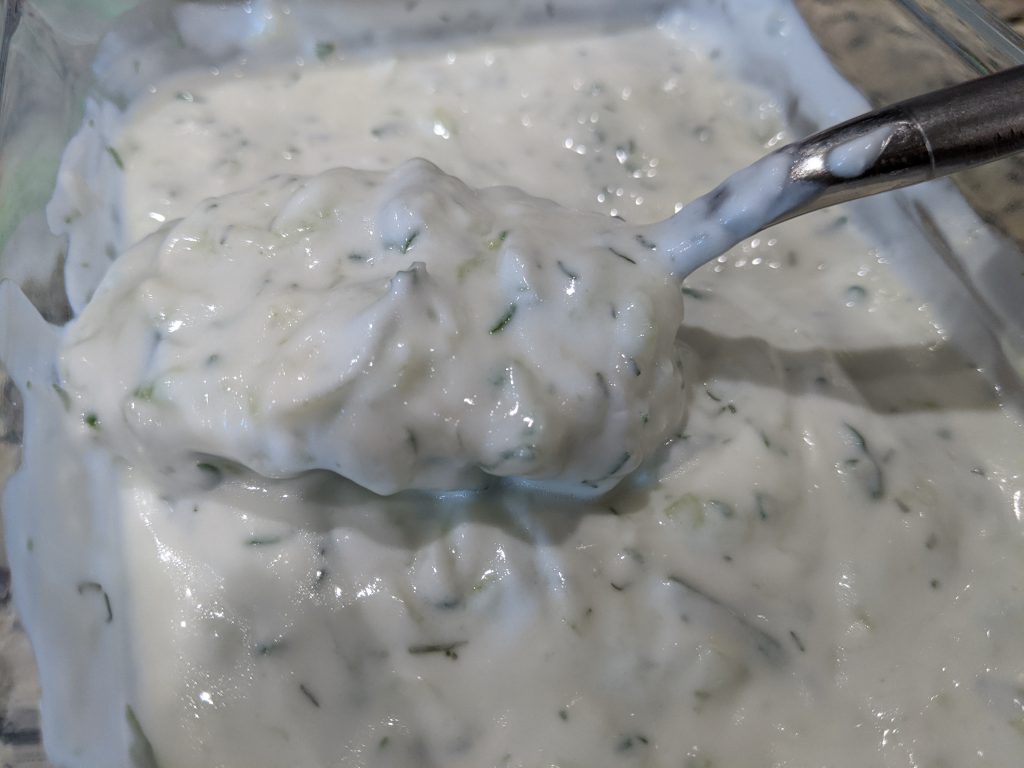 Tzatziki Sauce is a versitale sauce which is perfect for many dishes like gyros, shawarma or as a topping for any type of potato.
Ingredients
2 cups grated cucumber (about 1 medium 10-ounce cucumber, no need to peel or seed the cucumber first, grate on the large holes of your box grater)
1 1/2 cups plain Greek yogurt
2 tbs. extra-virgin olive oil
2 tbs. chopped dill
1 tbs. lemon juice
1 medium clove garlic, minced
1/2 tsp. kosher salt
Directions
Squeeze the grated cucumber to remove excess moisture, transfer the squeezed cucumber to a serving bowl.
Add the yogurt, olive oil, herbs, lemon juice, garlic, and salt to the bowl, and stir to blend. Let the mixture rest for 5 minutes to allow the flavors to meld.
Serve tzatziki immediately or chill for later. Leftover tzatziki keeps well, chilled, for about 4 days.
Source: Cookie & Kate