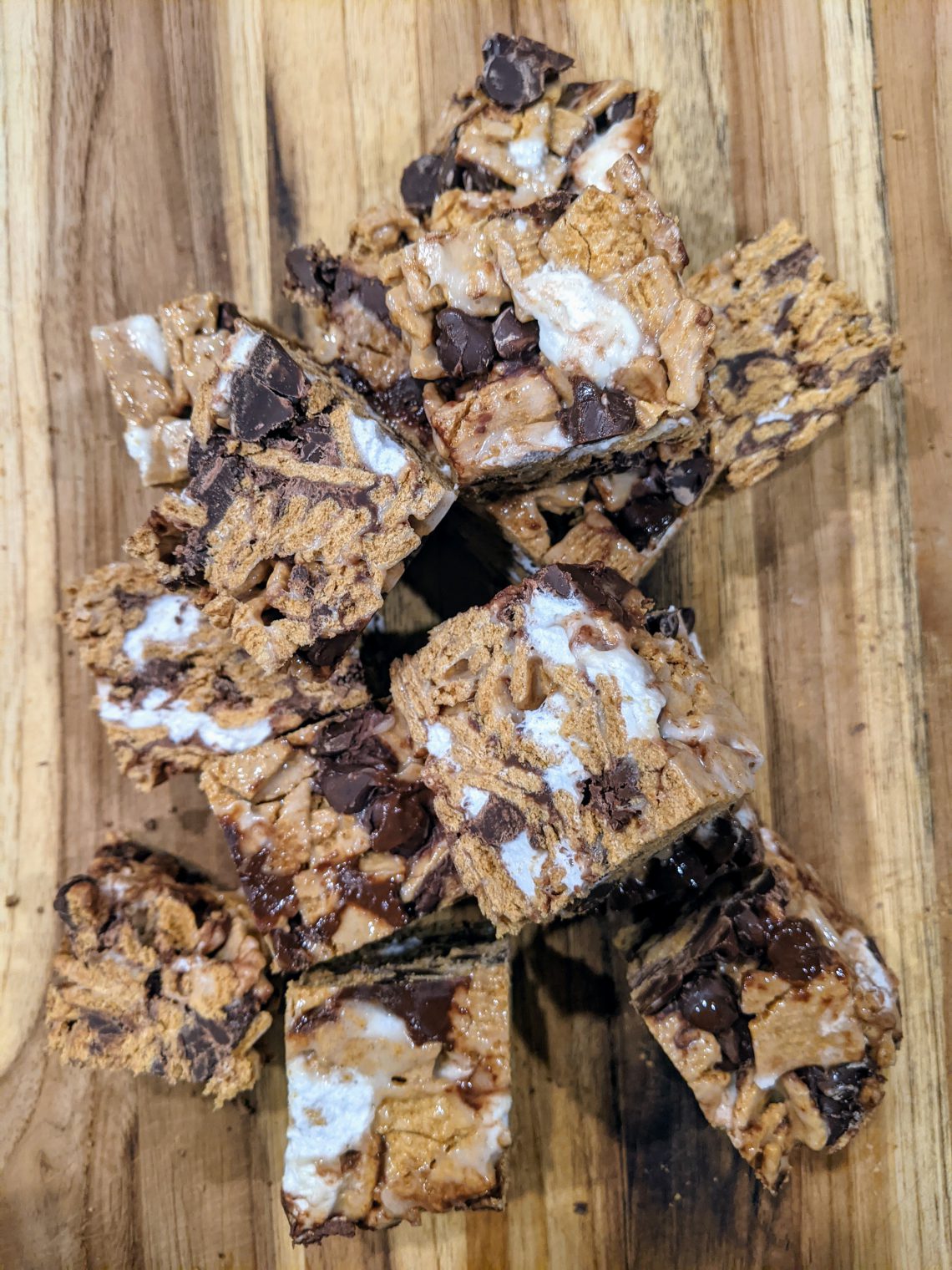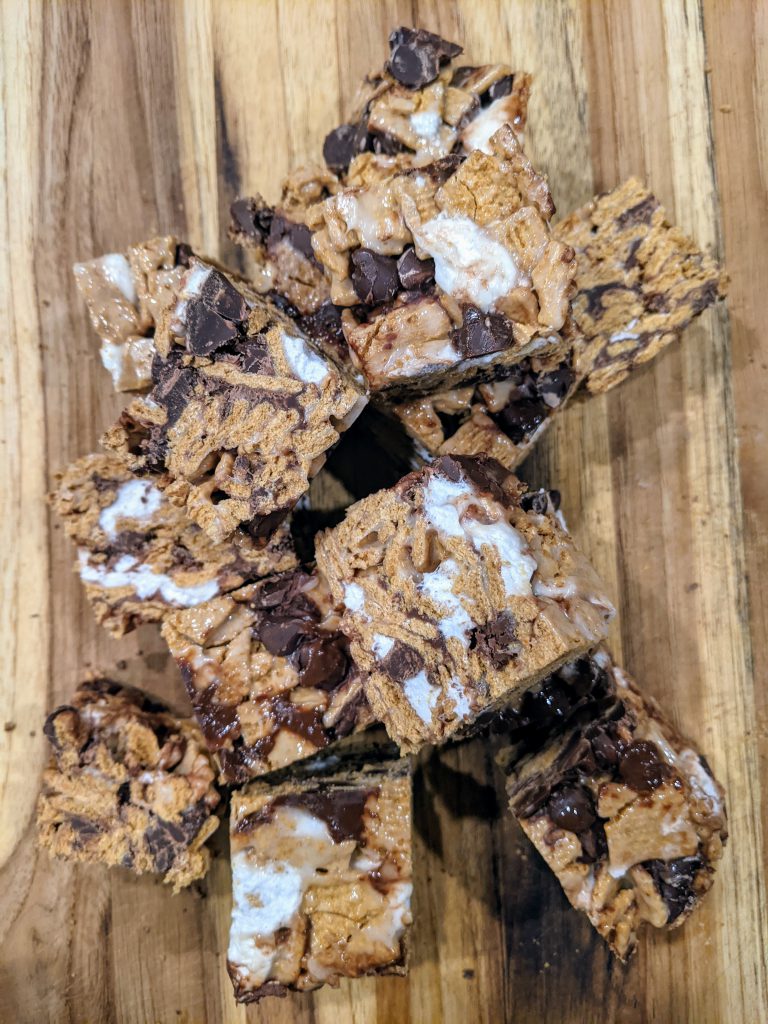 My son came home from camp raving about these and while I don't love Golden Grahams, I do love smores and these are a very party friendly portable way to serve smores.
Ingredients
1/4 cup unsalted butter
1 (10.5 oz) bag mini marshmallows, plus 2 cups
7 cups Golden Graham cereal
2 cups chocolate chips
Directions
Spray a half cookie sheet pan with cooking spray.
Over low heat melt butter.
Mix in 10.5 oz bag of marshmallows, stirring frequently until melted. Remove from heat.
Stir in Golden Graham cereal. Let sit for 2 minutes.
Pour in 2 cups extra marshmallows and stir until combined.
Pour in chocolate chips and stir until combined.
When chocolate is mixed add to prepared pan and press into even layer.
Let cool at least 15 minutes before cutting into squares.
Source: Cookies & Cups