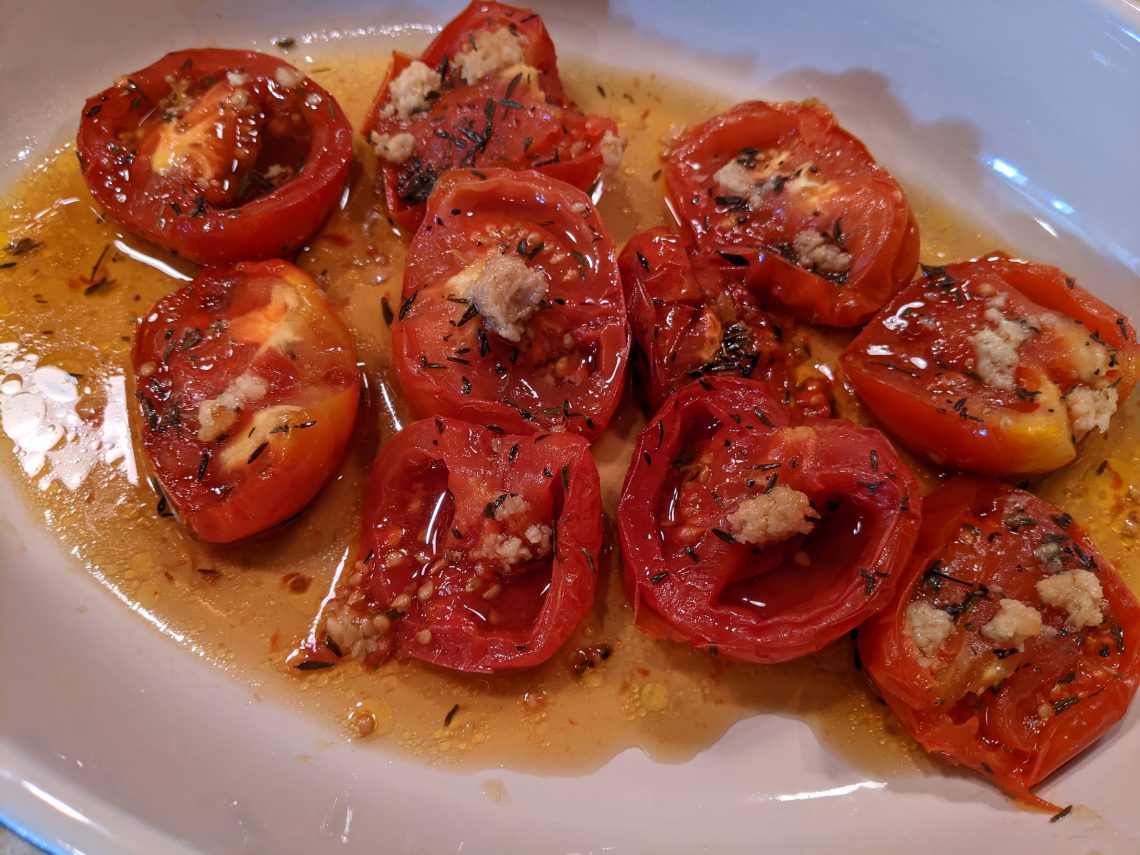 A perfect way to complement many entrees and a low effort way to use up all of the extra garden tomatoes. Perfect with some crusty bread or add some cheese and chop for a little bruschetta.
Ingredients
6-8 ripe tomatoes, cored and halved
about 1/2 tablespoon olive oil
6-8 garlic cloves, smashed and peeled
3/4 teaspoon dried thyme
Salt and pepper
Directions
Set slow cooker to high
Place cut tomatoes in slow cooker with cut side up
Sprinkle remaining ingredients over the top of each tomato
Cook on low for 5-6 hours or high for 3-4 hours
Let rest, season with additional salt and pepper. Serve on crusty bread.
Source: ATK