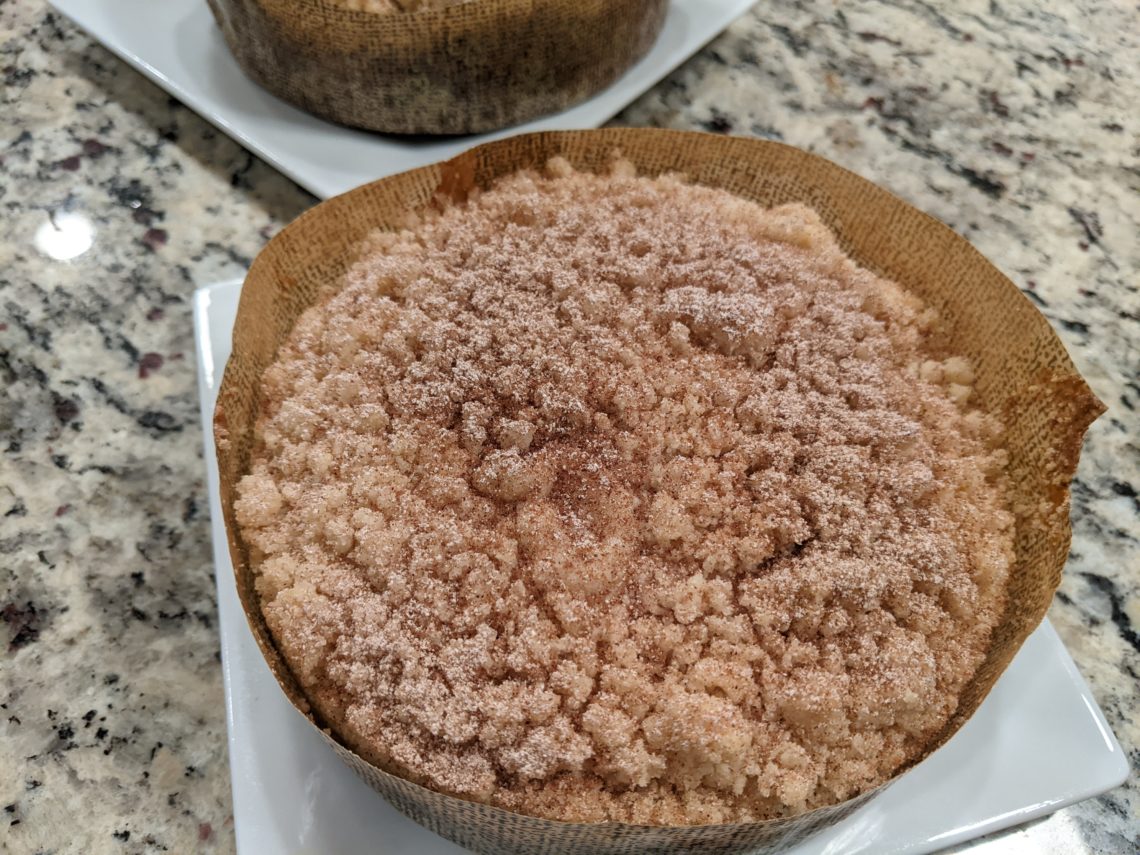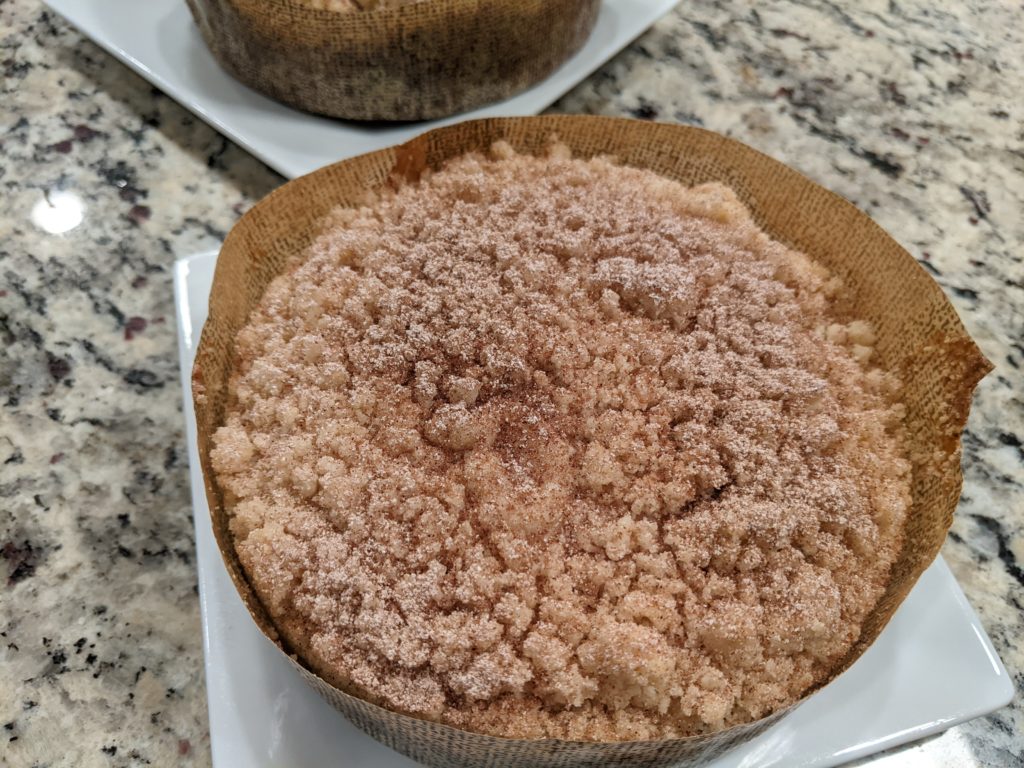 A relatively easy coffee cake recipe is something everyone should have quick access to, this one is good enough for anytime of the day.
Ingredients
Batter
203 grams AP Flour
5.5 grams Baking Powder
1.7 grams Baking Soda
1.7 grams Kosher Salt
75 grams Unsalted butter, room temperature
210 grams Granulated sugar
75 grams Eggs
20 grams Vanilla paste
225 grams Sour cream
Topping
15 grams Light brown sugar
15 grams Unsweetened cocoa powder
180 grams Almond Streusel Topping (below)
Almond Streusel Topping
120 grams All-purpose floud
120 grams Almond flour
120 grams granulated sugar
0.6 grams salt
120 grams cold unsalted butter, cut into 1/4 inch pieces
Combine dry ingredients into a bowl to break up lumps.
Add butter and combine with finger tips, do not overwork/heat the mixture
Refrigerate for at least 2 hours, or up to 2 days (freeze for up to a month)
Directions
Sift flour, baking powder and soda into a medium bowl. Add salt and wisk together.
Place butter in the bowl of stand mixer with paddle attachment, cream butter on med-low speed until it has consistency of mayo.
Add sugar and mix on medium-low for 1-2 minutes, until fluffy. Scrape bowl, add eggs and vanilla paste. Mix for 15-30 seconds on low until just combined.
Add 1/3 flour, beat for 15 seconds, add 1/3 sour cream, beat for 15 seconds. Repeat.
Cover the batter and refridgerate for at least 20 minutes.
Pre-heat oven to 325 degrees.
For the topping, whisk together the brown sugar and cocoa.
Transfer the batter to a pastry bag and pipe 60 grams into the bottom of each dish/mold.
Dust the top of each with 5 grams of cocoa mixture.
Pipe an additional 60 grams onto the top of cocoa mixture.
Sprinkle the tops with roughly 30 grams of streusel topping.
Cakes can now be refrigerated for up to 3 days.
Bake for 35-45 minutes in a standard oven or 25-30 minutes in a convection oven.
Source: Thomas Keller – Bouchon